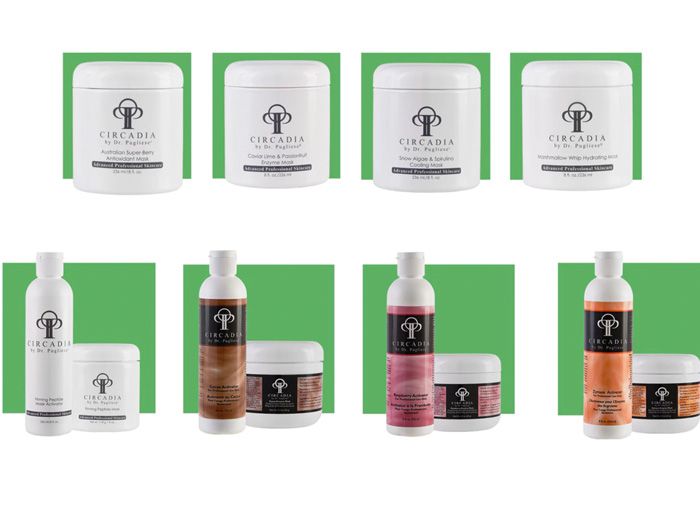 October Sales Product Guide
Stock your backbar in time for peel season, offer your clients top retail products for their home-care routines, and try some new gems!
MIX AND MATCH ENZYMES & MASKS!
Choose from the Snow Algae & Spirulina Cooling Mask, Australian Super Berry Antioxidant Mask, Peptide Firming Mask, Caviar Lime & Passionfruit Enzyme Mask, Marshmallow Whip Hydrating Mask, Pumpkin Perfecting Mask, Cocoa Enzyme Set, Raspberry Enzyme Set, and Zymase Enzyme Set
Pick any 4 for $180.00, regularly $240.00
Simply let us know in the "Order Comments section" in Check Out which Masks and Enzymes you would like in your order!
---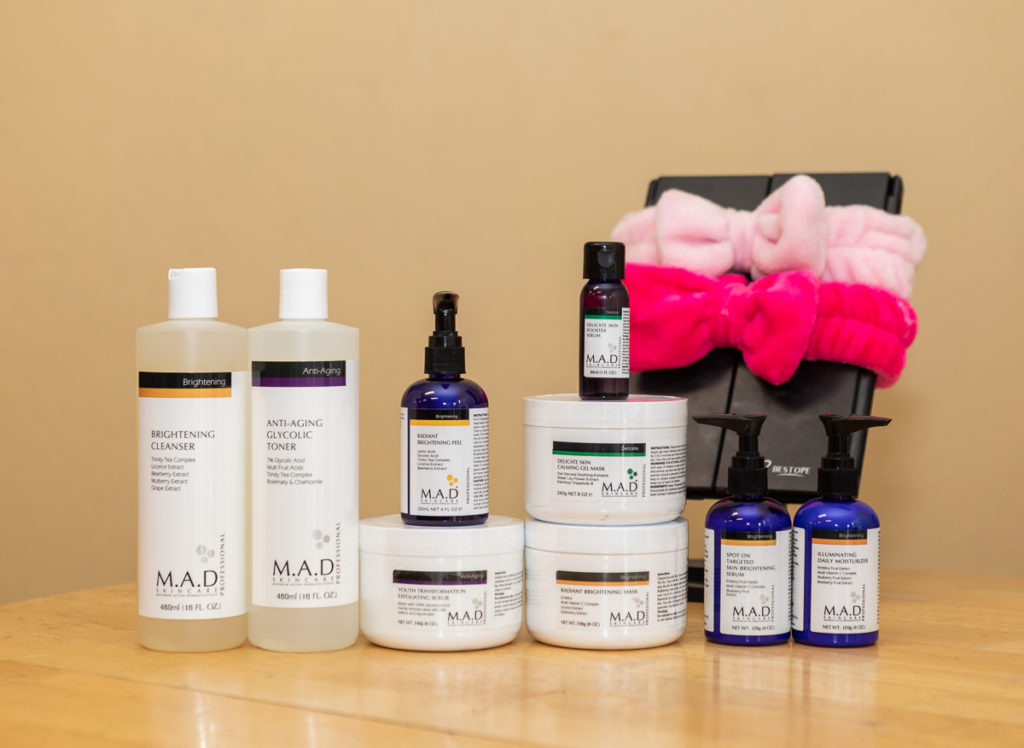 Save 20% on these Brightening Skincare Products for your Backbar!
Kit includes:
PRO size Brightening Cleanser
PRO Gylcolic Toner
PRO Radiant Brightening Peel
PRO Youth Transformation Exfoliating Scrub
PRO Delicate Gel Mask
PRO Radiant Brightening Mask
PRO Spot on Targeted Brightening Serum
PRO Illuminating Daily Moisturizer
---
Circadia's Buy 4 Get 1 Free Specials!
Blueberry & White Tea Hydrating Mist Buy 4 get 1 FREE
Blueberry Extract & White Tea Extracts – Contains powerful antioxidants
Chondrus Crispus extract (Marmoist) – Hyauronate and sea plant extract improves texture to instantly hydrate & soften dry skin
Sericin – made from silk, increases moisturizing activity, decreases transepidermal water loss
Honey Extract – Provides a moisture-balancing effect
Licorice Root Extract – Known for its skin brightening effects
Linden Flowers Extract – flavonoids help reduce inflammation
Slippery Elm Extract – Highly soothing with nourishing & protective properties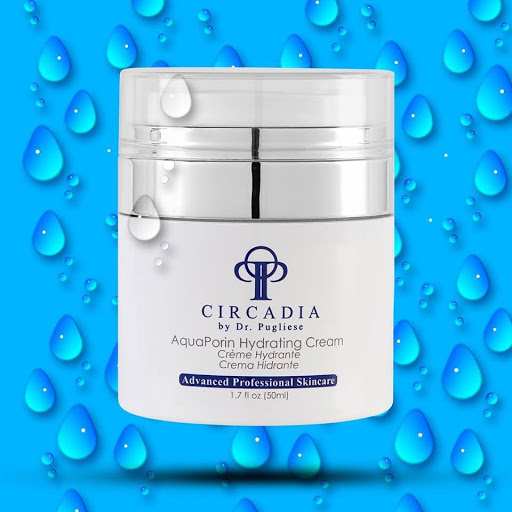 Circadia AquaPorin Hydrating Cream Buy 4 Get 1 Free
This rich moisturizing cream saturates the skin by penetrating deep with many naturally hydrating ingredients: Avocado Oil softens & soothes the skin while Olive Oil provides natural antibacterial properties & boosts collagen production. Macadamia Nut Oil & OPC from grape seed extract help plump, hydrate the skin & build collagen, for a fresher younger appearance. Vitamin E works to protect the skin from the damaging effects of pollution, debris, sun exposure & dehydration.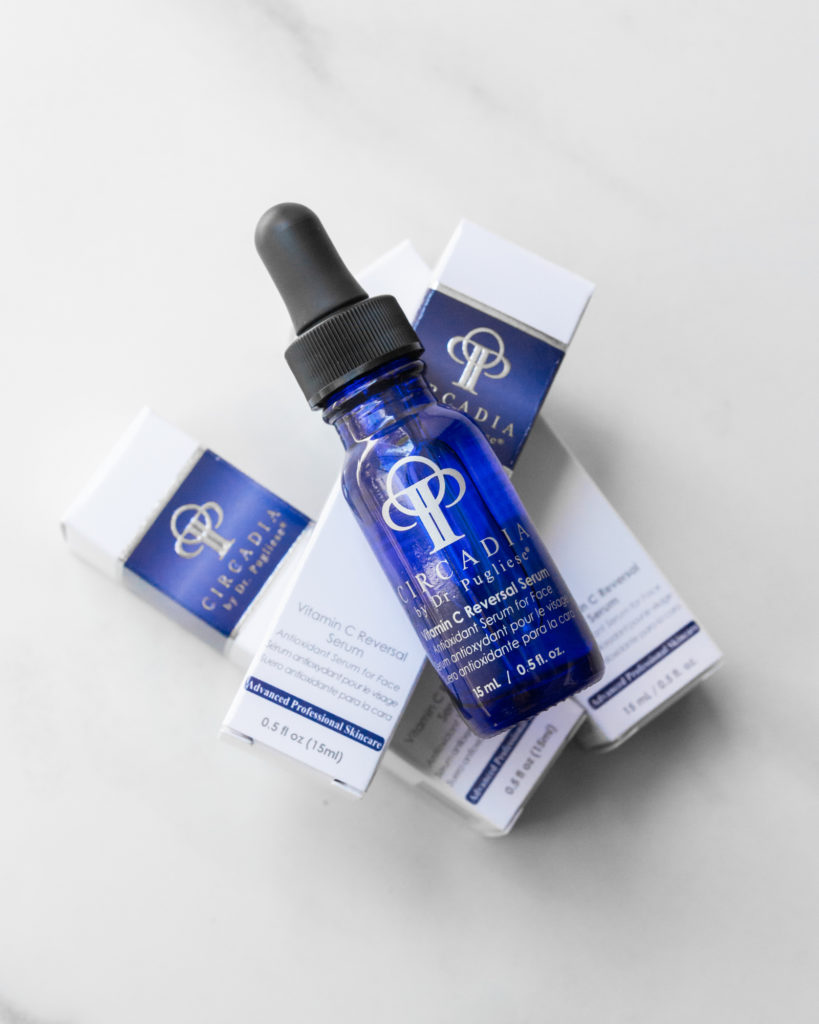 Specially formulated to lock in vital moisture, reducing trans-epidermal water loss while creating a soft and supple sheen. The perfect treatment to compliment a regular skin care routine of Circadia products. This gentle hydrating serum is recommended for all skin types, particularly dry, chapped or wind-burned skin.
---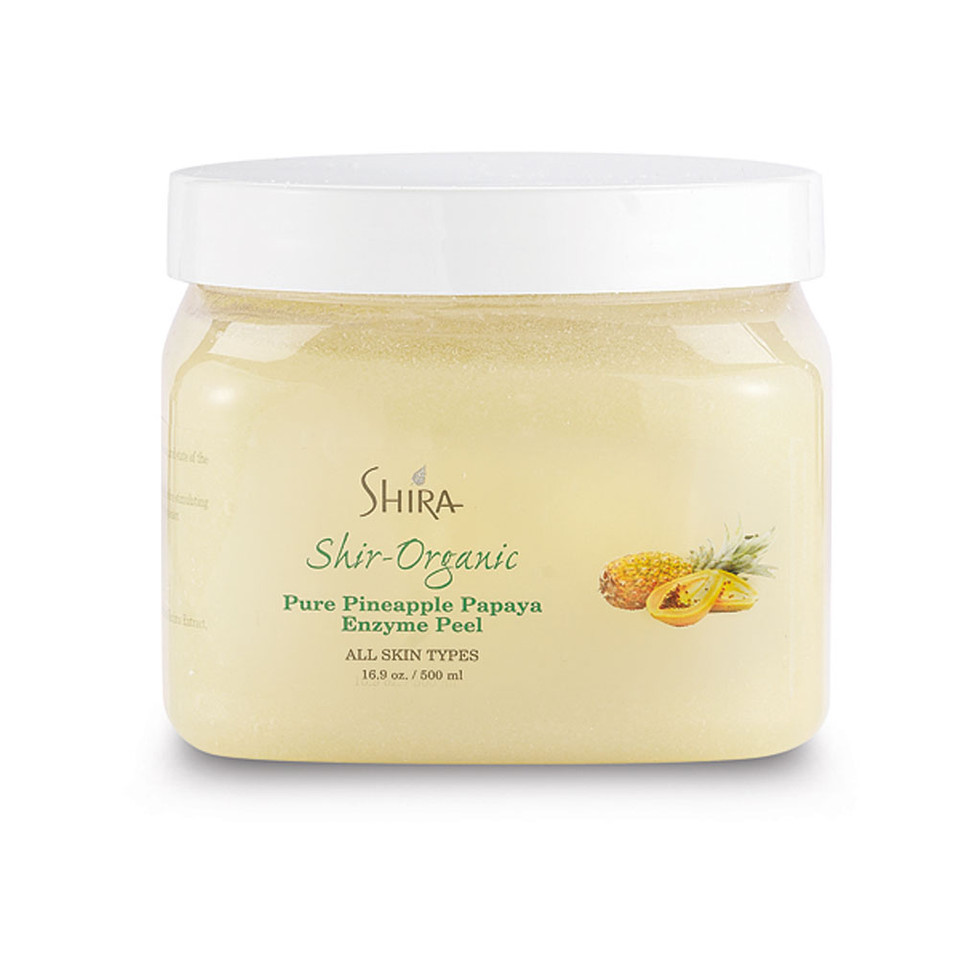 Pure Pineapple Papaya Enzyme Peel by Shira
Professional Size. Pineapple and Papaya are saturated with vitamins and enzymes that soften and heal the skin. The enzymes in these fruits fight free-radical damage and are known to reduce age spots and fine lines, leaving the skin supple. They also cleanse the skin by dissolving dead cells from the skin's surface. The combination of Papain and Bromelain work synergistically to help remove dead skin cells.
---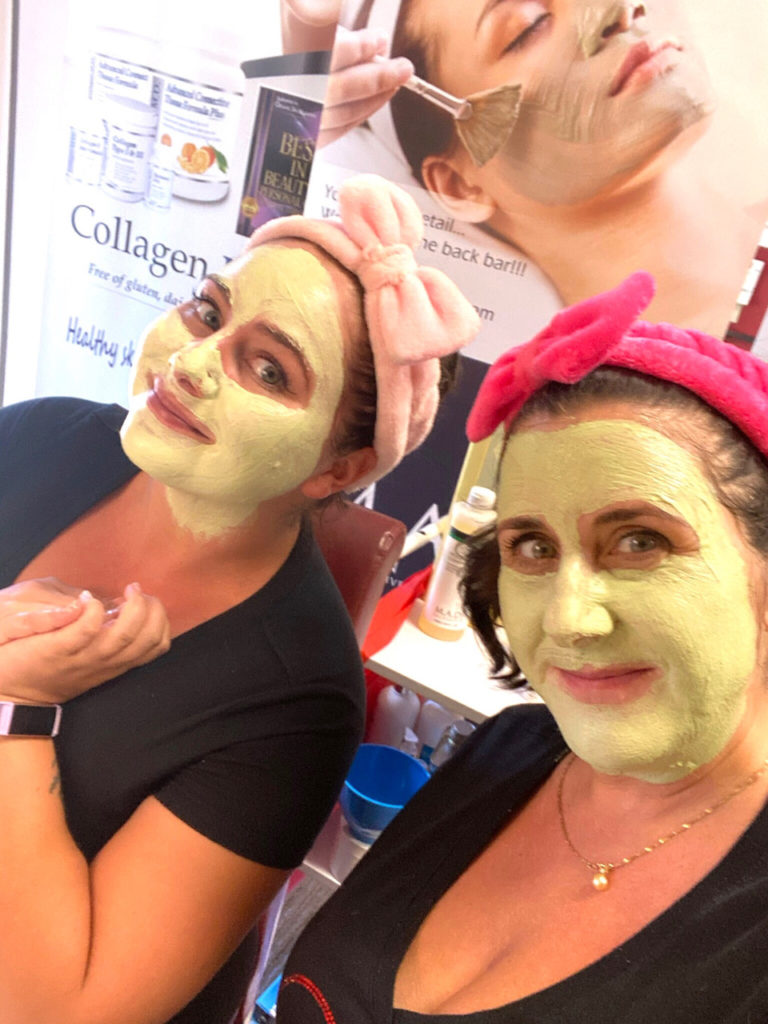 Wheatgrass Mask with CBD by M.A.D Skincare
A gentle soothing mask designed to calm and minimize irritated skin. A cocktail of vitamins, wheatgrass, and CBD formulated into a very light weight hydrating mask sets the tone for de-stressing and calming irritated skin.
• Wheatgrass – is a natural detoxifier, helping remove toxins from the body and skin. It can help cleanse the body and promote clearer healthier looking skin, while reducing the likelihood of breakouts.
• CBD – May helps to minimize inflammation
---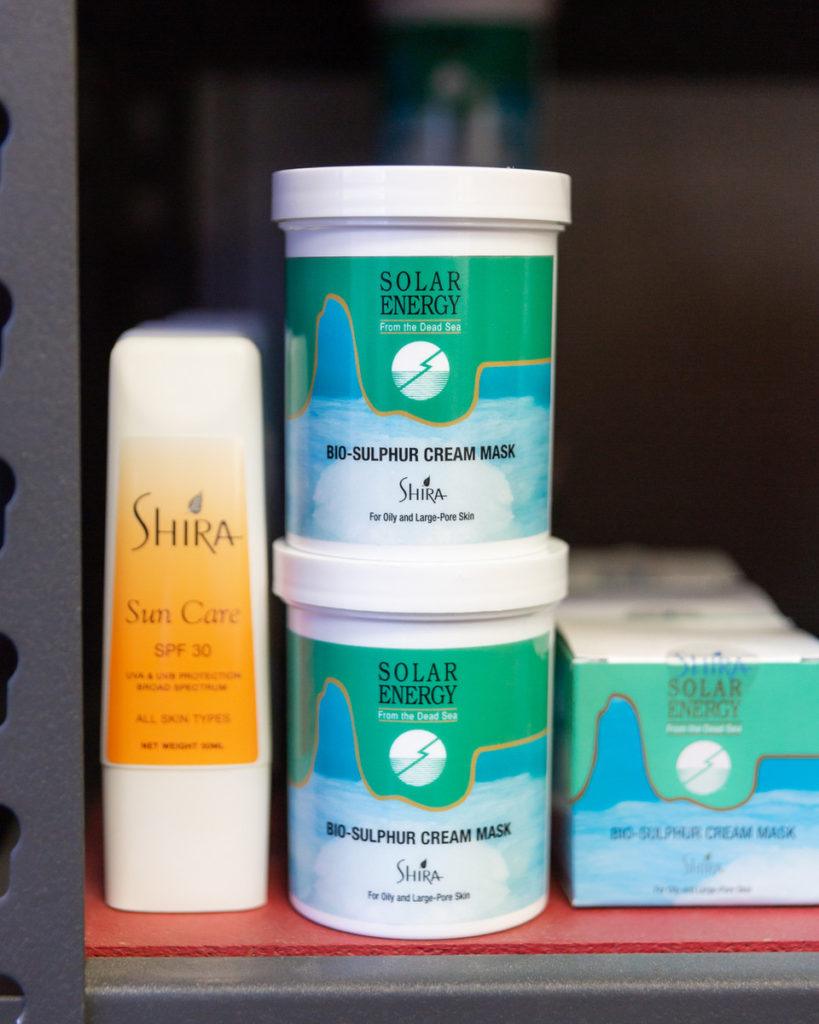 Solar Energy Bio-Sulfur Mask by Shira
Professional Size. For Acne Prone Skin.
Use this Sulfur based mask as a spot treatment or as a face mask for acne and your breakouts will shrink in size. Inflammation will be greatly reduced as well!
Minerals from the Dead Sea provide additional therapeutic support to heal skin irritated from acne. This mask is ideal for cleansing oily skin and the T-zone area, clearing blemishes and helping prevent them from coming back.
---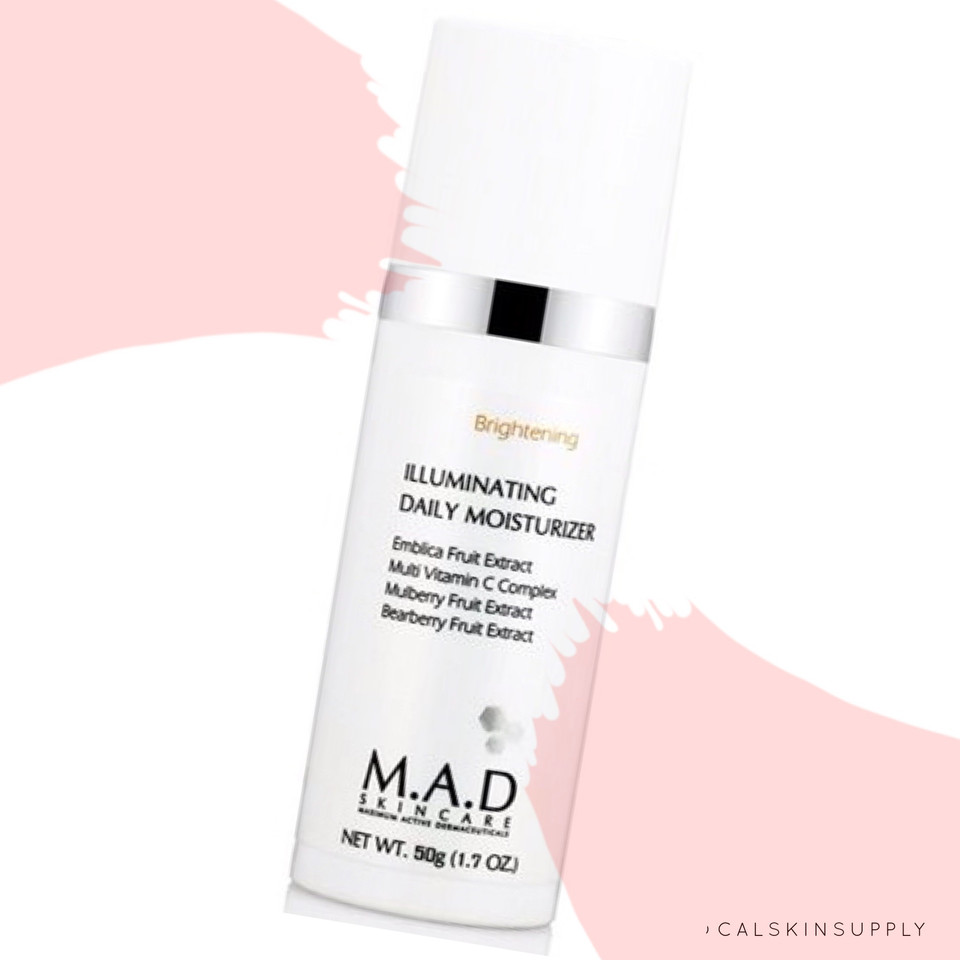 Illuminating Daily Moisturizer M.A.D. Skincare
• Emblica Fruit Extract – This plant derivative provides skin with excellent skin brightening properties & helps minimize the appearance of skin discoloration, giving the skin a more luminous & healthy glow.
• Multi Vitamin C Complex – This combination of stabile Vitamin C helps to brighten & add luminosity to dull tired skin.
• Mulberry Fruit Extract – Used traditionally to treat hyper pigmentation, this herbal remedy can help reduce the appearance of dark, patchy, & damaged skin
• Bearberry Fruit Extract – This naturally-derived extracts helps to promote an even complexion by lessening the production of melanin
---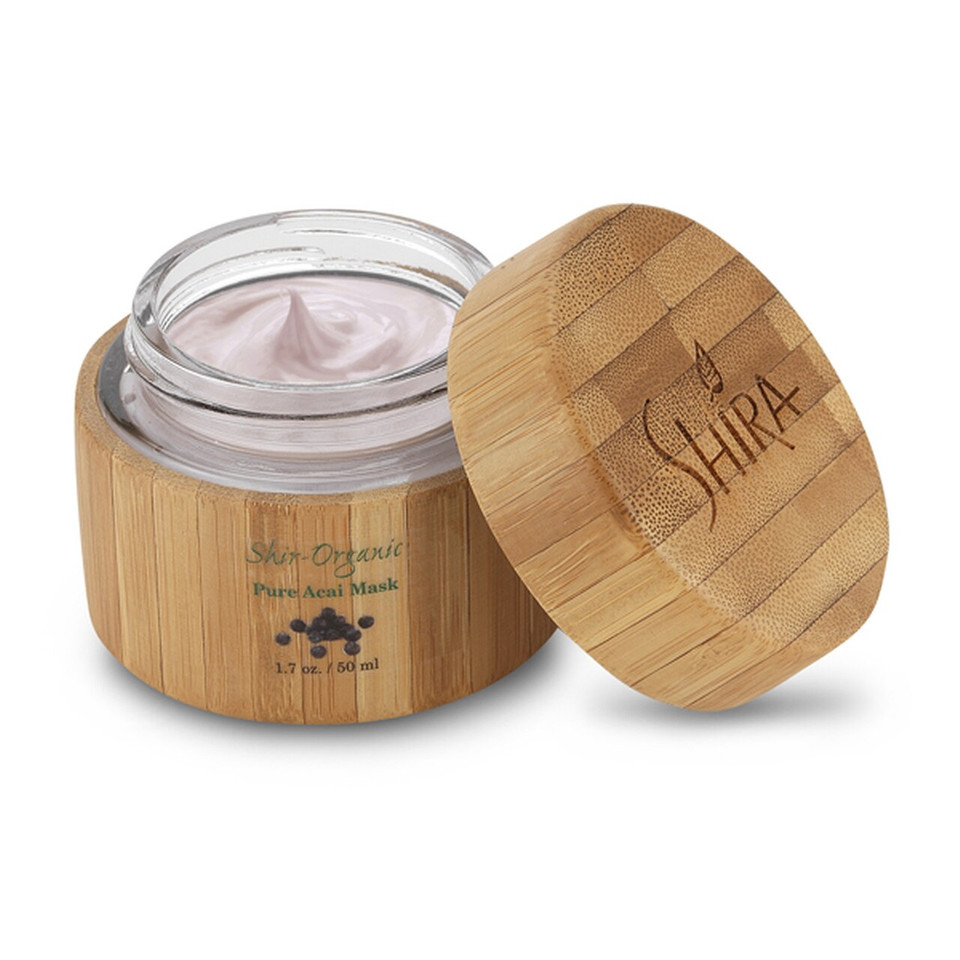 Retail Size. The Acai Berry is a small berry that grows in the Amazon rain forest of Brazil. Rich in essential fatty acids, Omega 3, Omega 6, Omega 9, phytosterols and Vitamin C, the acai has one of the highest levels of phytochemicals and antioxidants. This berry intensely hydrates the skin from deep within to combat premature skin aging and its accompanying symptoms.
Blueberries are one of the most nutritious and powerful super-fruits due to their high levels of phytochemicals, antioxidants, Vitamins C and E. Blueberries are also full of amino acids, vitamins, and essential fatty acids. Blueberries help the body manufacture collagen which makes the skin supple and smooth. The Pure Blueberry Mask saturated in blueberry goodness will improve the overall health of your skin.
---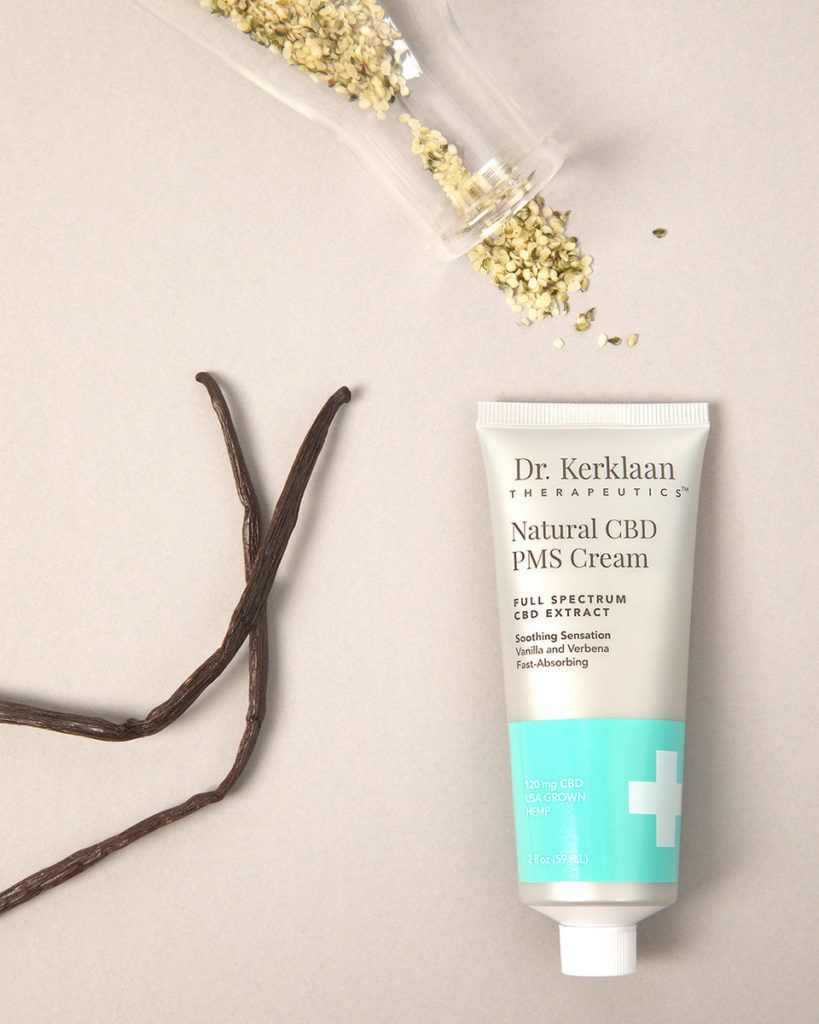 ---
Visit all the sales here!