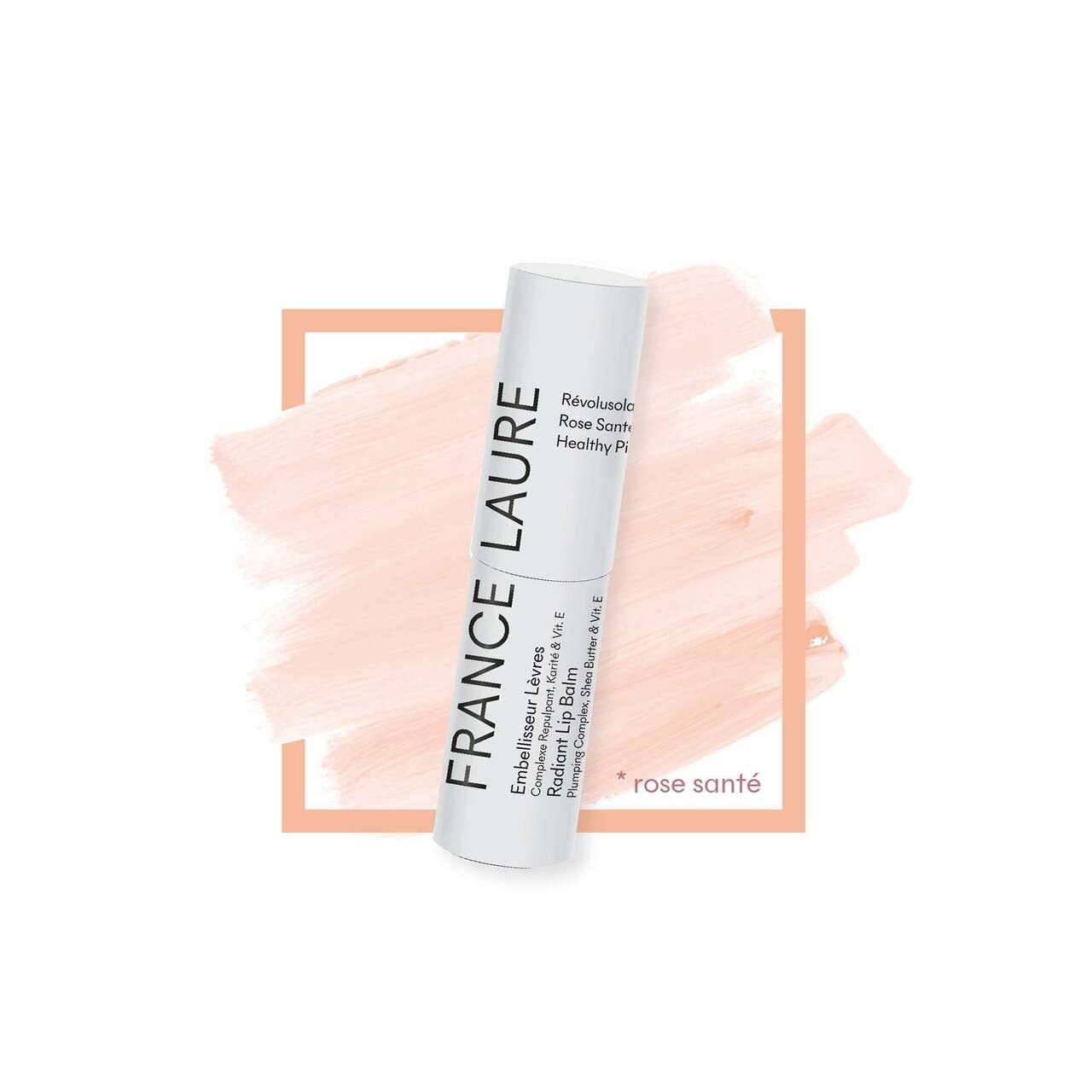 Our NEW Product Lines!
California Skincare Supply excited to introduce our newest products and lines this Fall! From a new supplement line to lip balm to travel sizes, CSS is here to cover all your professional skincare, treatment, and retail needs!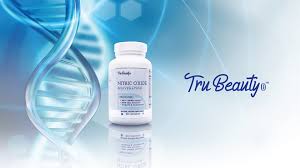 A combination of vitamins, herbs, and amino acids support general health and beauty from the inside out!
A daily multi-vitamin supplement for general health and beauty.
Supports: Healthy Aging, Blood Flow, Vitality, Skin, Hair, and Nails
Nitric Oxide is a key "messenger" molecule in the cardiovascular system, assisting trillions of our cells to communicate with each other, while supporting the body's ability to absorb essential nutrients.
REJUVENATION contains nitric oxide-boosting amino acids, which are the building blocks of protein. For example, L' Arginine is an amino acid that improves nutrient flow to organs, including your skin, and plays a role in repairing skin damage caused by environmental factors.
A nutricosmetic designed as a biocuetical to support natural collagen from the inside-out.
Supports: Healthy Skin, Bone Health, Connective Tissue.
Along with the benefits of Nitric Oxide, Folate 5-MTHF (Vitamin B-9) is essential for collagen production. RECOVERY PRO uses Folate 5-MTHF, which is the natural version and more easily absorbed.
RECOVERY PRO offers the nutritional support required to activate natural collagen from the inside-out, for the health of your Skin, Bones, and Connective Tissue! TruBeauty's approach is to help support the body's natural collagen production by providing it with everything it needs to make it. For example, Vitamin C is a necessary co-factor in collagen synthesis, as well as zinc and folate.
---
New From France Laure

Natural balms specially designed for the face and lips and composed of rich tropical butters and hemp oil, protecting the lips and sensitive areas of the face from dryness and environmental aggressions. These balms can also double as a highlighter!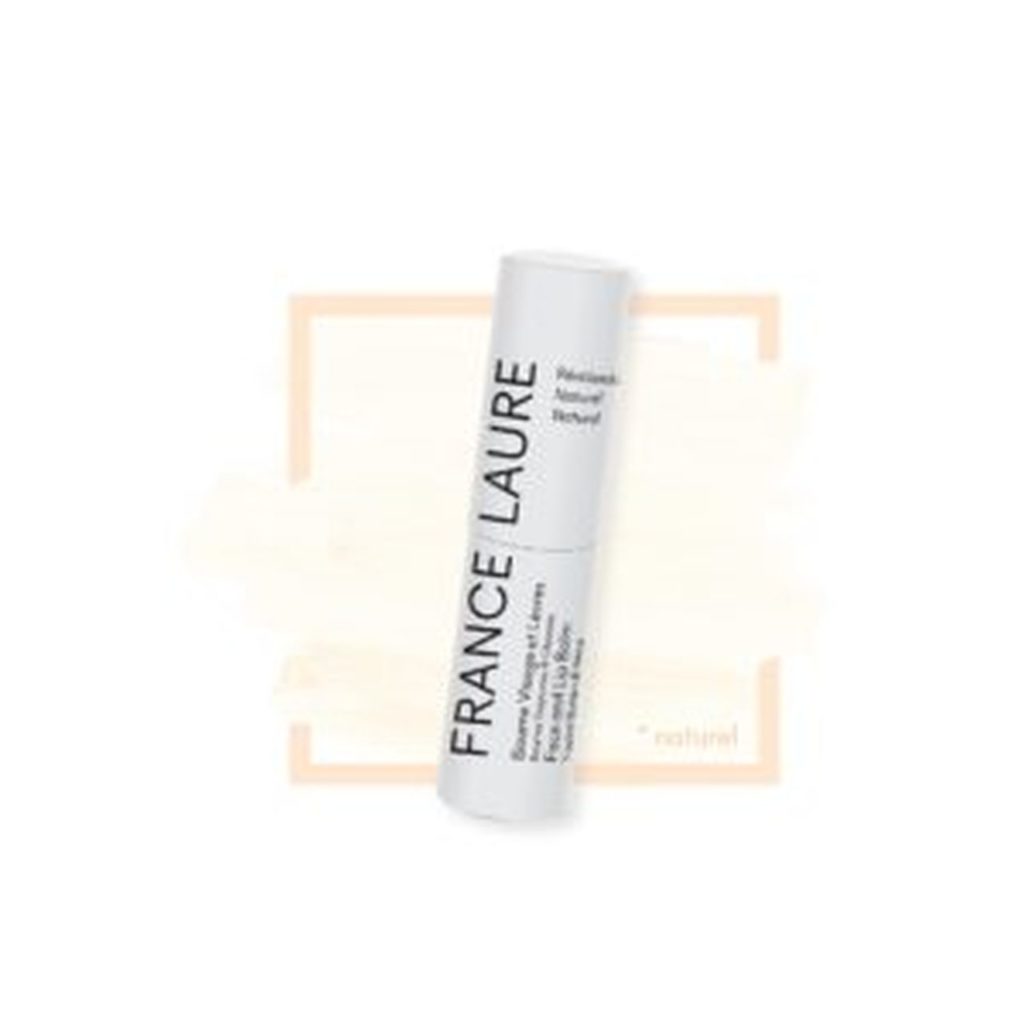 SHEA BUTTER
CUPUAÇU SEED BUTTER
MURUMURU SEED BUTTER
TAMANU SEED OIL
COCONUT OIL
BABASSU SEED OIL
MONOÏ FLOWER EXTRACT
Plumping complex
Zinc Oxide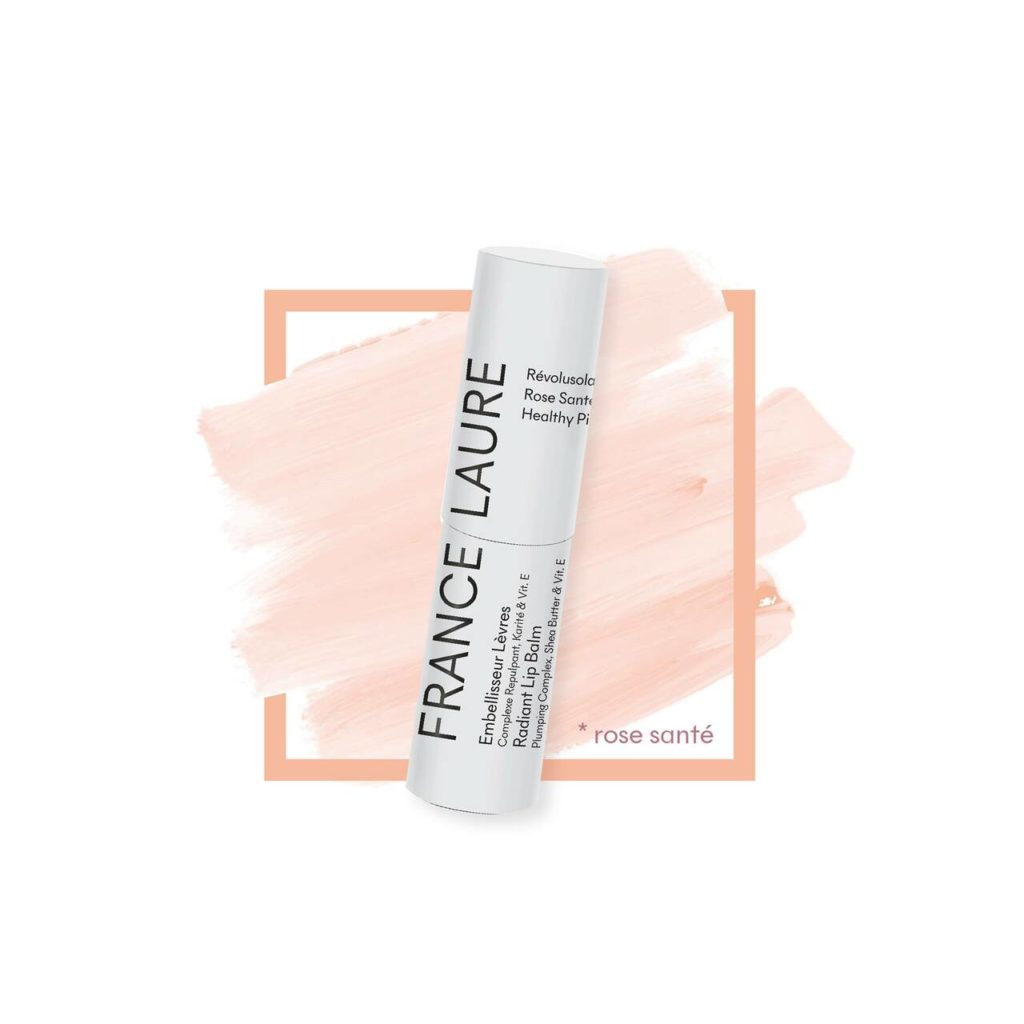 With an added delicate touch of rose for a healthy glow!
Specially formulated to take care of delicate skin around the eyes and lips, by improving radiance, tone and firmness. The Secret Glowing Serum contains highly concentrated active ingredients like Cocoa Bioferment (which acts to improve blood circulation), Hyaluronic Acid (which provides intense moisture), and Stabilized Vitamin C.
Anti-dark circles/lightening
Intense moisturizing
Anti-aging
Anti-inflammatory/Anti-puffiness
This illuminating formula is enriched with Orchid Flower and Saffron, to revitalize, regenerate and brighten aging, dull skin. Cinnamon and Vitamin C extracts work together to lighten the complexion, while inhibiting tyrosinase activity (responsible for the development of pigmentation).
Illuminate (immediate glow effect)
Brighten the complexion
Protect from harmful free radicals
Slow down the aging process
---
Shira Organic Skincare is now available in

Travel Sizes

!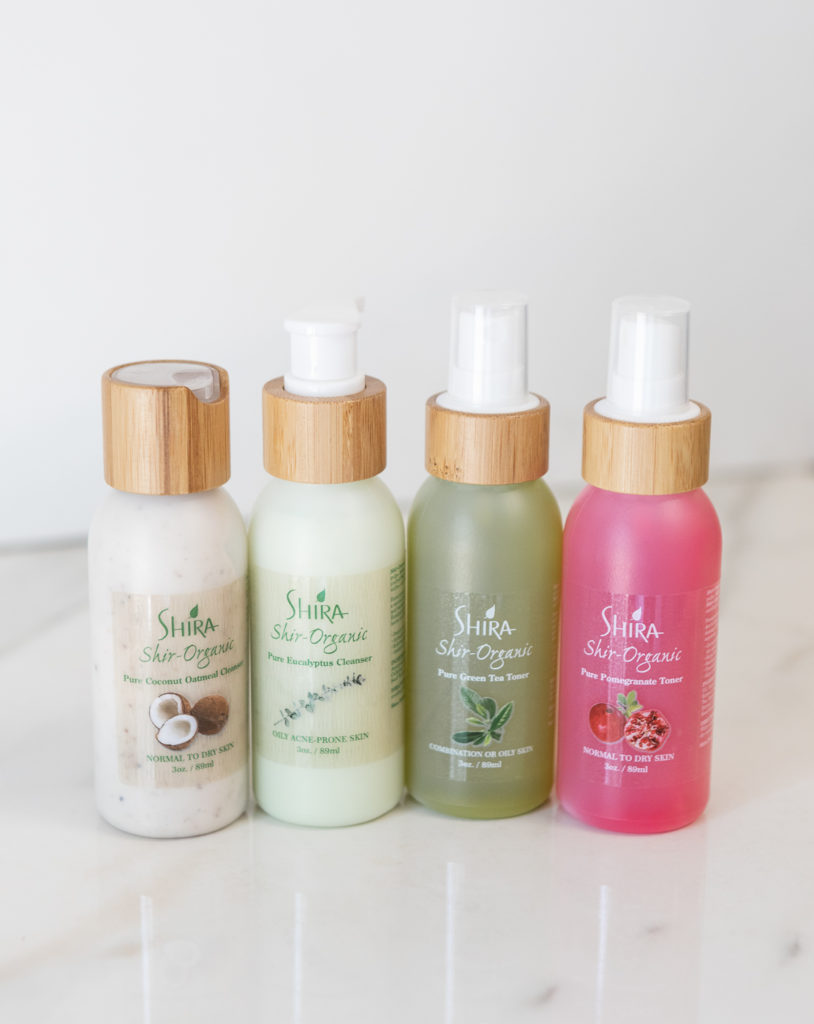 We also offer Shira Organic's skin-saving serums in Travel Size! The Pure Revitalizing Pomegranate Serum is an antioxidant and polyphenol-rich serum best for Normal to Dry skin. The Pure Eucalyptus Serum Oil Control is a weightless serum with antibacterial and healing properties, best for Normal to Oily and Problem skin.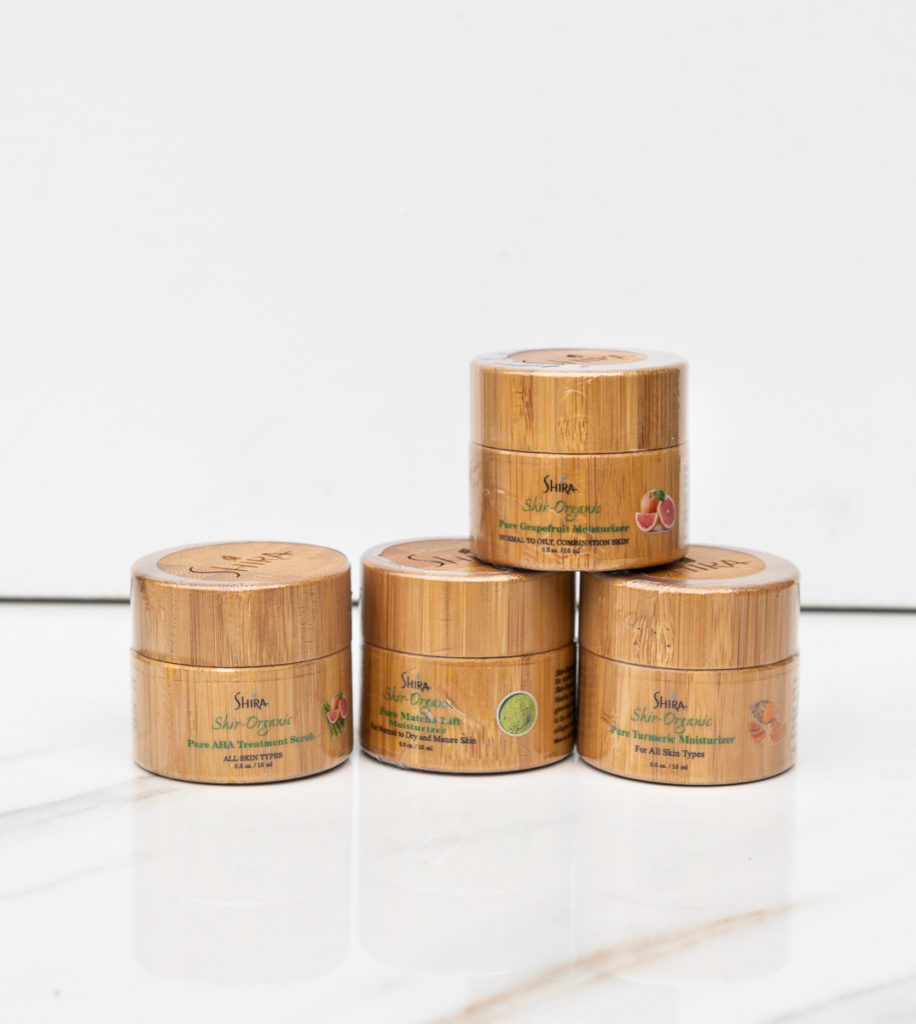 Find all your favorite Shir-Organic Pure products, from moisturizers and masks to enzymes! For example:
Pure Sugarcane Microderm Peel – Gently loosens & dissolves devitalized cells, good even for sensitive skin.
Pure Cucumber Eye Cream – designed to cool, soothe & calm the skin around the eyes.