Spring is coming, no matter the other circumstances in the air this year.
We are offering discounts on mainly Retail-sized products this month, which goes perfectly with our Drop Shipping Offer for you clients! We want to keep you in business and serving your clients, even while our physical stores and spas are closed and the country is sheltering at home.
We encourage you to reach out to your clients and customers and make sure they know you can still serve them! Sell them retail product, charge them, add our $8 flat shipping fee, place the order for them on CaliforniaSkincareSupply.com, type "DROP SHIPPING" in the comments sections, and we will ship their product directly to them, with no invoice in their package! Learn more about the Drop Shipping Offer here!
Plus, whenever you place a Drop Shipping order of a Circadia retail product for delivery to a client, we automatically include a FREE Circadia Staycation Facial Kit in their shipment! The same goes for any Drop Shipping order of a M.A.D. retail product! We are so grateful to Circadia and M.A.D. for generously offering these kits to help estheticians offer their clients at-home care!
Shira Gift With Purchases
Shira has also released some amazing sales on retail product sets, which include a gift with purchase item! So much savings!
---
From Circadia by Dr. Pugliese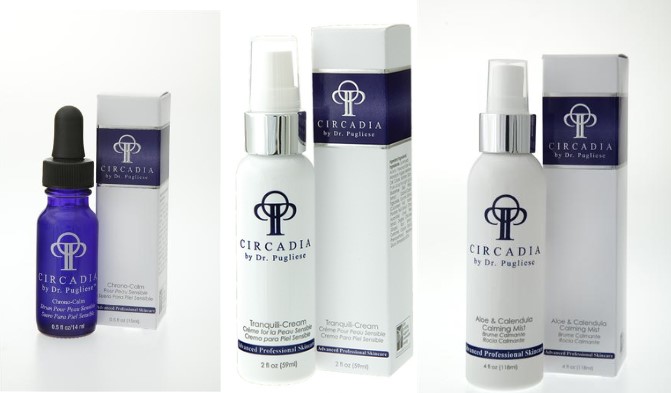 Buy a Retail Chrono-Calm with the Retail Tranquilli-Cream and get an Aloe & Calendula Calming Mist FREE!
*If you order this for your drop shipping clients, they'll also receive the Circadia Staycation Facial Kit (shown here)
View the sale here!
---
From M.A.D. Skincare
Stock up for yourself, or for when your spa re-opens! Get the PRO Radiant Brightening Peel, PRO Glycolic 30% Peel, and PRO Multi C/Retinol Peel for just $99.20, a savings of 20% (regularly $124). These popular, multi-use peels are layerable to treat multiple skin concerns!
View the sale here!
---
From France Laure
---
2B Bio Beauty Starter Kits
This organic, innovative, acid-free peeling system delivers micro-needling-like results, with no downtime! We love this peel!
View all the CSS sales here!