Read the first half of the blog to learn all about the esthetician essentials we have on special for December 2020! Stock your backbar and retail shelves with the top professional products in the beauty industry! Then keep reading for an introduction to the newest products and equipment offered by California Skincare Supply.
Plus, some of our newest products are ALSO on sale this month!
– CSS Sales Product Guide –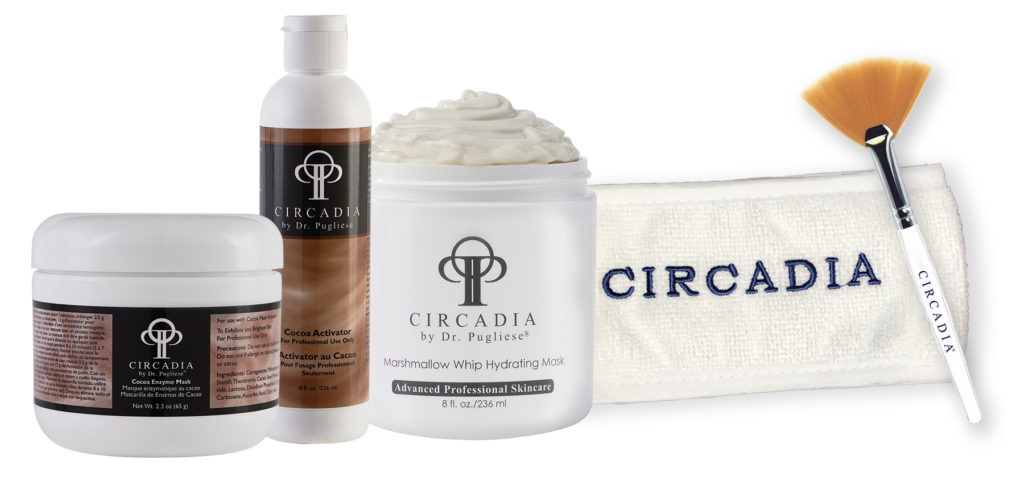 Treat your clients to a delectable facial that smells great and delivers even better results! The Circadia by Dr. Pugliese sale set includes the Cocoa Enzyme Set and Marshmallow Whip Hydrating Mask, plus a headband and fan brush. Yummy!
Start with the Cocoa Enzyme, best for sensitive, acenic, and/or mature skin. This is a gentle, anti-inflammatory enzyme which contains natural antioxidants and the exfoliating properties of natural papaya and pineapple enzymes to effectively polish and prepare the skin. Cocoa lends a sweet cocoa aroma and is designed to nourish, protect and boost healing for any skin type!
Follow up with the Marshmallow Whip Hydrating Mask, which delivers a complex blend of hydrating ingredients to infuse critical hydration into the skin, while delivering healing and soothing botanicals to improve overall skin health. Contains marshmallow root extract, sodium hyaluronate, royal jelly, and honey. Shop the sale kit here!
---
Circadia Holiday Kits
Treat your clients to these specially designed holiday retail product kits from Circadia by Dr. Pugliese!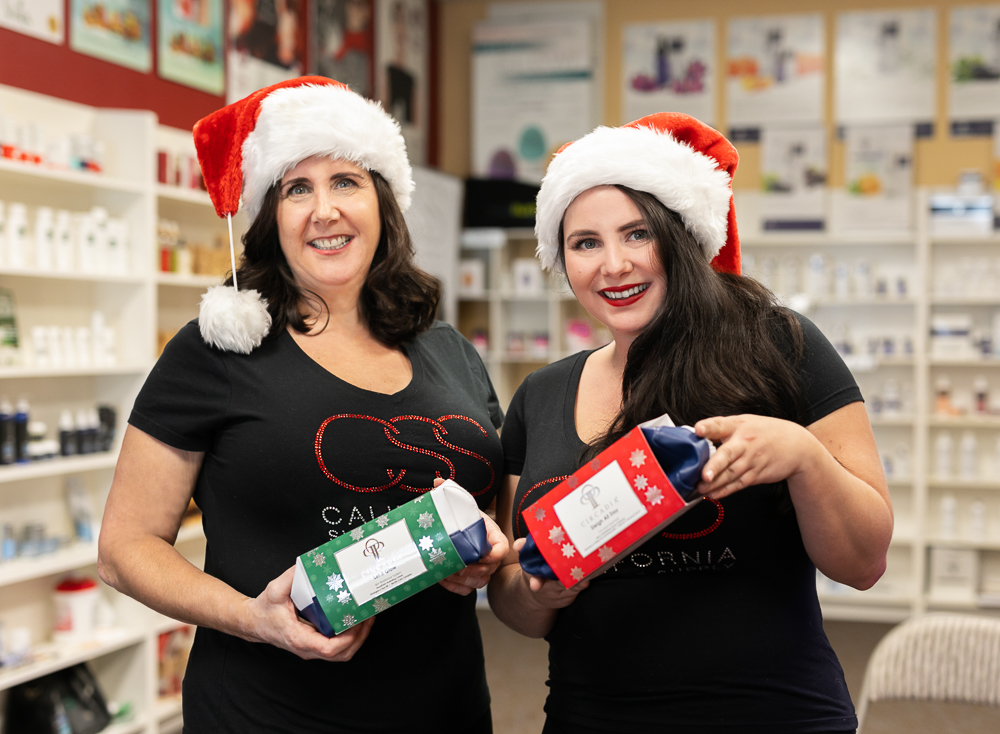 The Let it Glow Holiday Kit is a 3-step program designed to minimize the signs of aging and enhance skin's natural beauty. Contains Aquaporin Hydrating Cream, Emercency Eye Lift, and Revitacyte Complex. Reveal the perfect dewy glow, for all skin types!
Reduce discoloration with the All Is Bright Kit, a 3-part system designed to enhance radiance by decreasing the appearance of discoloration and protect the skin from future damage! Contains the Amandola Cleansing Milk, Licorice & Bearberry Brightening Mist, and White Veil Brightener.
---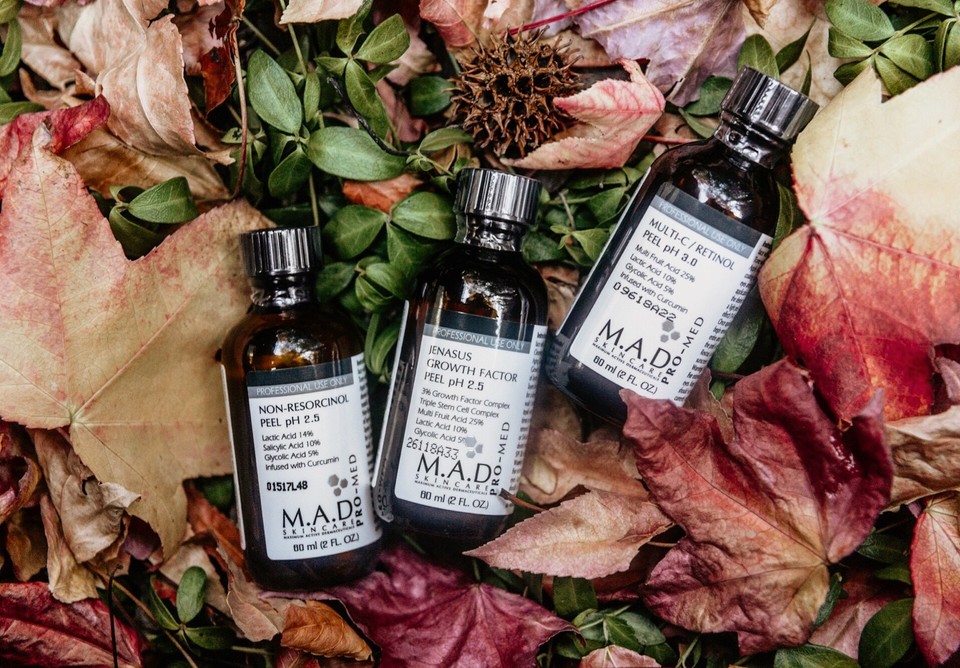 Stock up for peel season with these esthetician must-have's. You can use these three peels individually, or layer them to treat multiple skin concerns!
JENASUS GROWTH FACTOR PEEL is considered a medium level peel and contains Multi-Fruit Acid, Lactic Acid and Glycolic Acid. Best for most skin types such as mature dry, and sun-damaged skin; use with care on sensitive skin.
MULTI-C/RETINOL PEEL is considered a medium level peel and is best for mature dry, and sun-damaged skin. It contains Multi-Fruit Acid, Lactic Acid, Glycolic Acid, Retinol, and Vitamin C.
NON-RESORCINOL PEEL is best for most types, particularly normal to oily, acneic, and sun-damaged skins; use with care on dry or sensitive skin. Contains Salicylic Acid, Lactic Acid, and Glycolic Acid.
---
---
---
*NEW* Products on Sale!
California Skincare Supply provides all the must-have esthetician tools you need! Like:
---
---
HOO HAA BRITE LOTION: Targets unwanted discoloration without the use of hydroquinone. Helps to eliminate post-inflammatory hyperpigmentation. Alleviates itchy dry skin and unwanted irritation.
AHA/BHA REFINING MASQUE: The AHA/BHA Refining Masque application is an essential step to the intimate brightening protocol. The masque will continue to accelerate the cell turnover and further the peel process by "pushing" present discoloration to the surface.
ARNICA RECOVERY GEL: accelerates wound healing & minimizes bruising and other traumatic injuries such as sprains and swelling. Reducing inflammation and decreasing pain, this therapeutic post-procedure gel provides topical relief and hydration to irritated skin.
---
NEW Products At CSS!
---
Get the glow from within! Collagen forms the underlying matrix of your skin—and hair, nails and joints—keeping it all strong and healthy. As collagen levels fall over time, signs of aging creep in. Replenishing daily with collagen peptides helps keep you looking and feeling young, beautiful and radiant.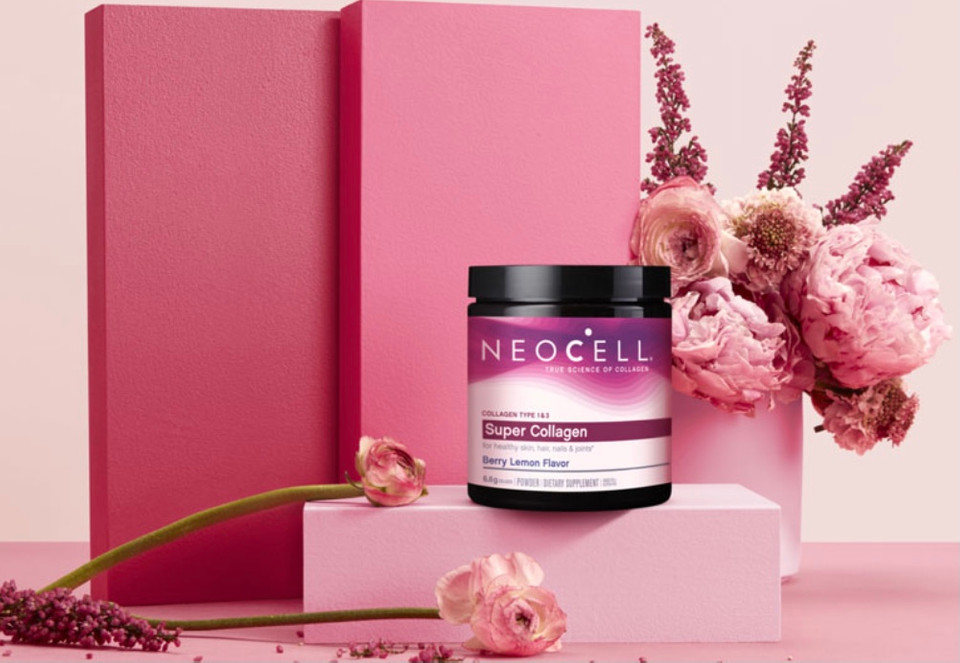 ---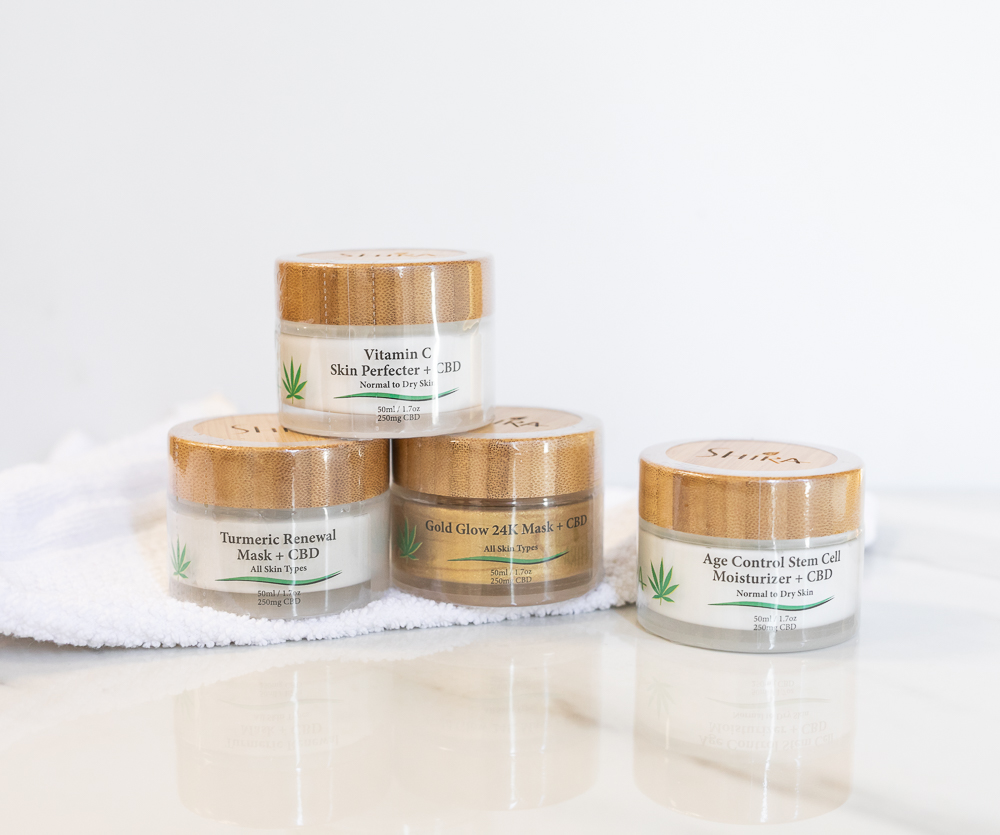 Available in Professional and Retail (shown here) sizes!
The human body has a network of receptors known the endocannabinod system. When CBD topicals are applied and absorbed into the skin, the local endocannabinod are activated, allowing the hemp tohelp maintain healthy skin functions. The full-spectrum hemp, combined with the other active ingredients, can address skin conditions, soreness, or inflammation.
Shira CBD is formulated with full spectrum cannabidiol and other high-quality ingredients including Turmeric, Gold, and fruit & botanical ingredients such as Chamomile & Cucumber.
View the full line of professional and retail Shira CBD products here!
---
Shir Radiance's new Power Peel is a blend of 4 Acids: Glycolic, Salicylic, Lactic & Mandelic. Each acid in the Power Peel penetrates into different depths of the skin & provides different functions & benefits:
Glycolic Acid: The strongest AHA penetrates deepest. Good for firming and producing collagen.
Salicylic Acid: Goes deep into pores to rid impurities that cause acne.
Lactic Acid: A medium depth acid, with similar benefits to Glycolic but more moisturizing for dry & sensitive skin.
Mandelic Acid: The most superficial AHA exfoliates the surface of the skin for an extended period of time. Helps with hyperpigmentation & skin complexion. 
---
View the entire new line here!
---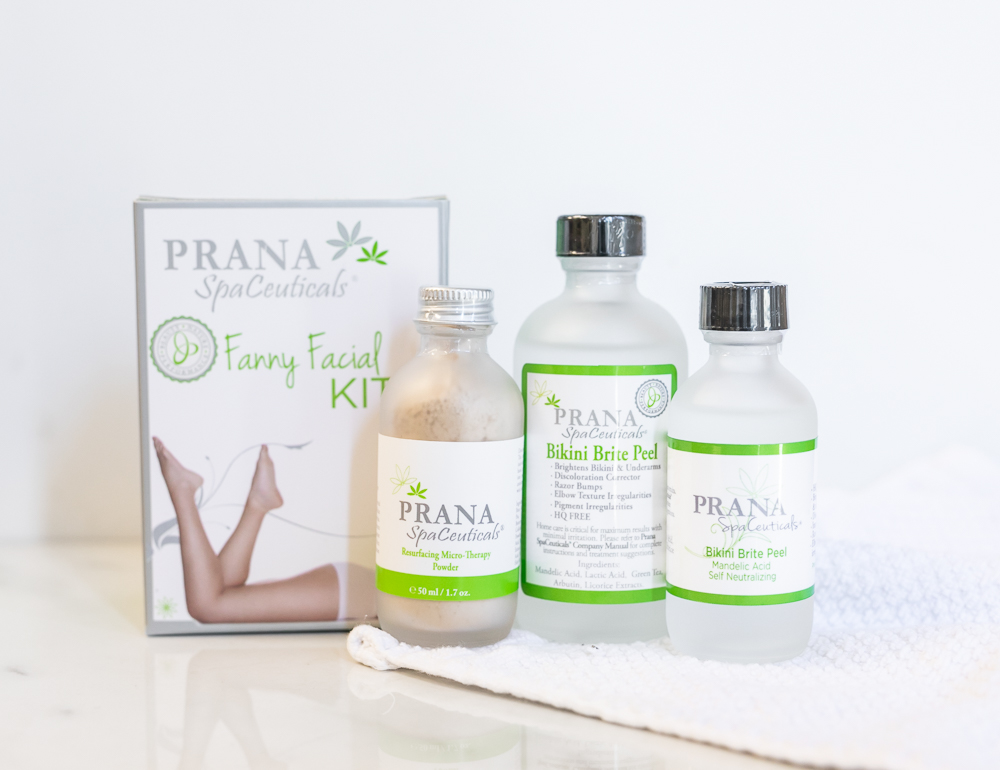 Prana SpaCeuticals products feature professional treatments & take home care with all the latest ingredient science and trending topics in skin care, creating our newest line of professional-grade skin resurfacing treatments and therapies!
Shop the entire range of products and peels here!
---
California Skincare Supply is the place to order everything on your Esthetician Supply List! From the new Esthetician essentials to an extended Esthetician Tool Kit, we carry it all! From professional products, to retail and stockist items, to esthetician supplies and equipment. Register today at CaliforniaSkincareSupply.com