But we have sales going on all the time. Click the button below to see what's on sale now!
Each month CSS offers further discounts off wholesale prices on our esthetician supplies and professional esthetician products! Read on for an overview of this month's sales. 
Log in to see prices on our main site.
If you're not yet a member, take a moment to register. It's fast, free and easy!
Valentine's Specials from Circadia
Circadia Sweetheart Facial Series Starter Bundle
Treat your clients to advanced skincare treatments that are both packed with active ingredients and smell delicious! You save this month on the Sweetheart Facial Starter Kit from Circadia contains four of their delectable top-selling products for esthetician use. 
You Get All 4 in This Kit!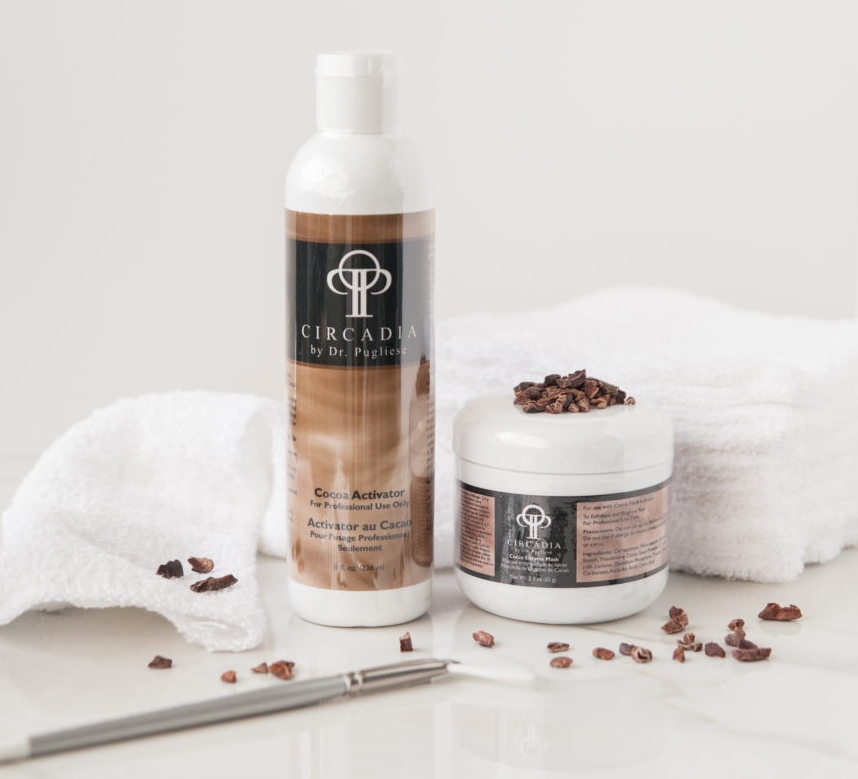 Circadia's Cocoa Enzyme Set removes keratin build-up to reveal brighter, clearer skin. It's best for sensitive, acneic, pre maturing or mature skin. The duo contains:
Bromelain – Dissolves cysteine protease, anti-inflammatory
Papain – Dissolves sulphydroxyl protein group
Trypsin – Dissolves keratin
Cocoa – Vaso constrictor and anti-inflammatory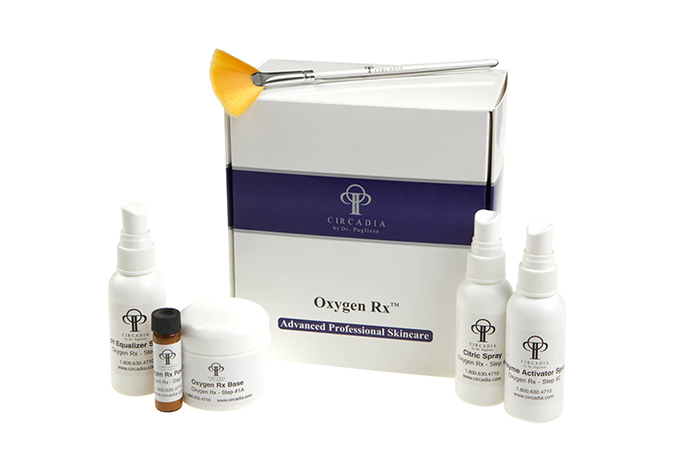 The Oxygen Rx Facial Kit is good for all skin types, but especially acne, rosacea, sun-damaged, or telangiectasia because of it's germicidal action, lightening properties, and the luminous and firm skin it reveals.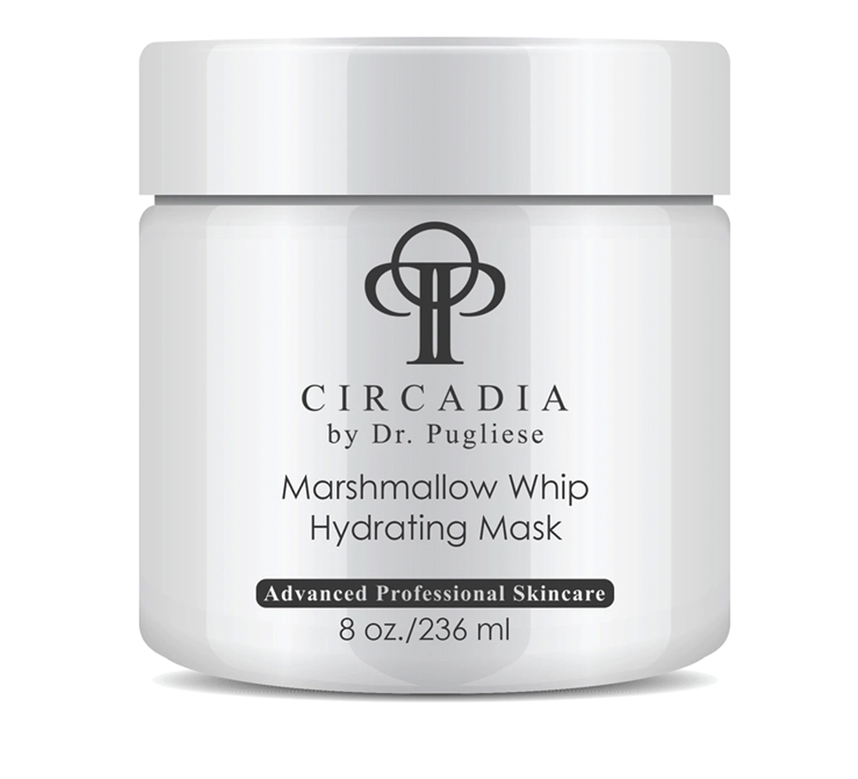 The Marshmallow Whip Hydrating Mask is the perfect hydrating mask suitable for all skin types, plus it smells yummy! With a complex blend of botanical ingredients such as Marshmallow Root extract and honey to infuse skin with optimal hydration.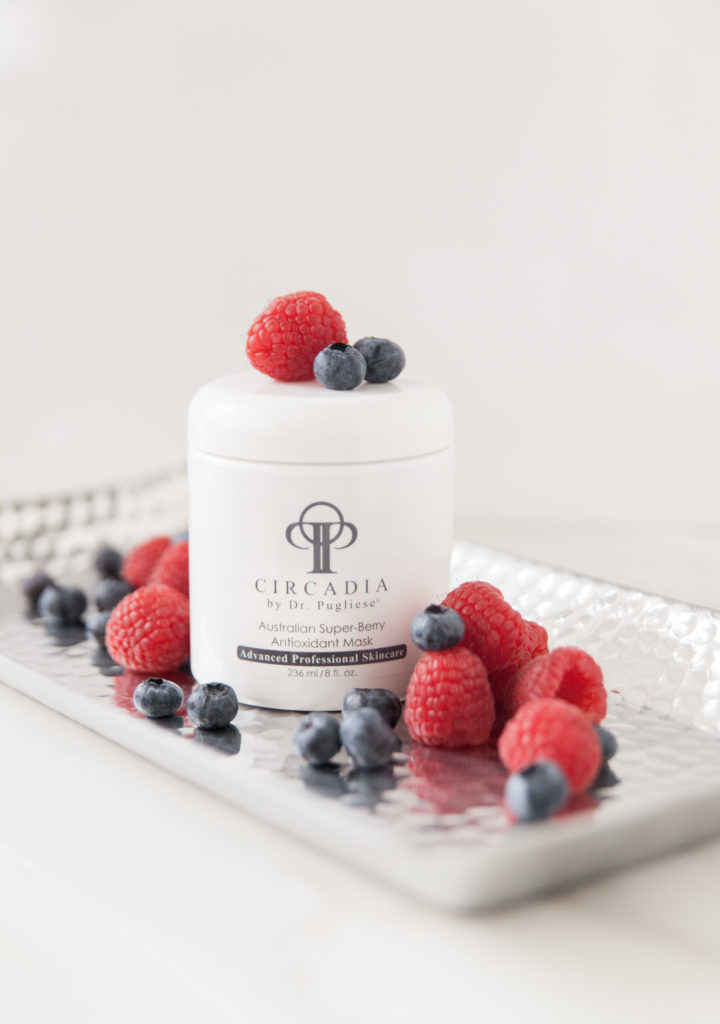 The Australian Super-Berry Antioxidant Mask is a unique combination of exotic berries from the Australian Outback, plus the exfoliation properties of Lactic and Mandelic Acids. This mask is designed to brighten, hydrate, and nourish dry, dehydrated, and lackluster skins while providing anti-oxidant and anti-inflammatory support.
23% Off Already Low Wholesale Price!
You must be a CSS member before you can buy at wholesale. Register today. It's fast, easy and free!
Buy 4, Get 1 FREE Circadia!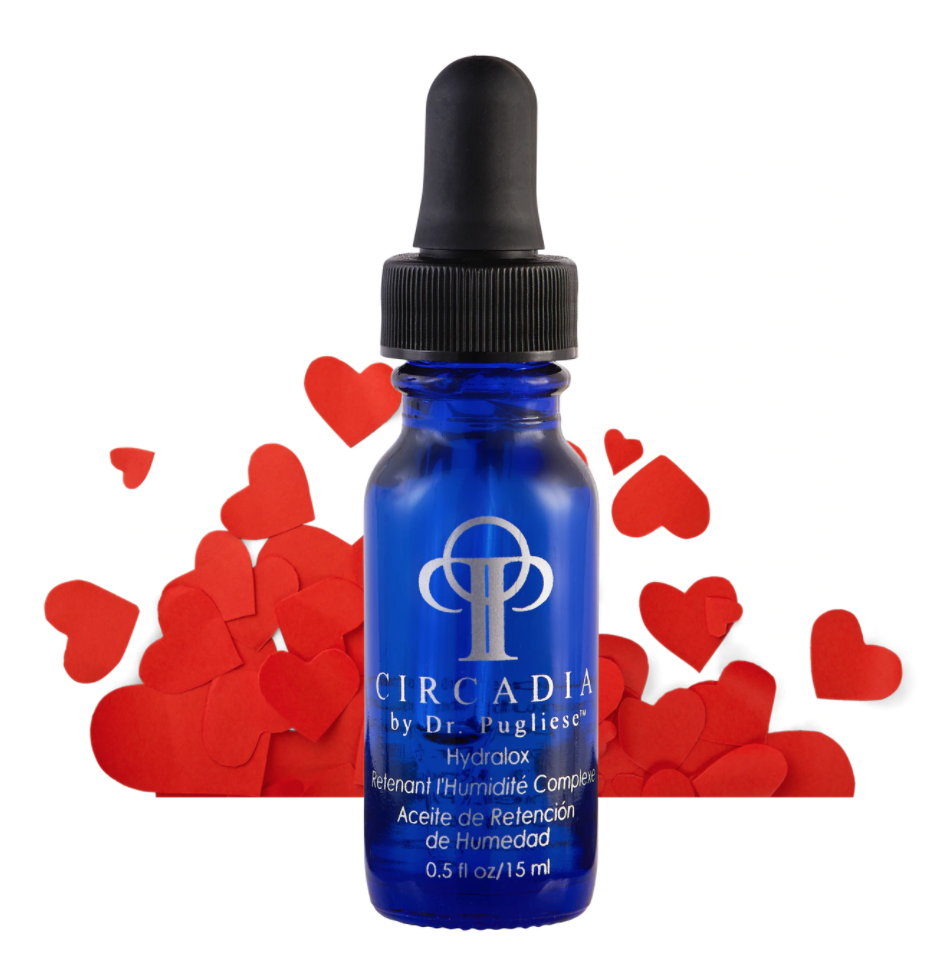 Circadia Moisture On Demand
This lightweight serum is designed specifically for chronically dry skin, but is good for normal skin that requires an occasional moisture boost too! It's a new "smart product" that provides optimal moisturization for any given climate which preventing water loss and is rich in natural antioxidants.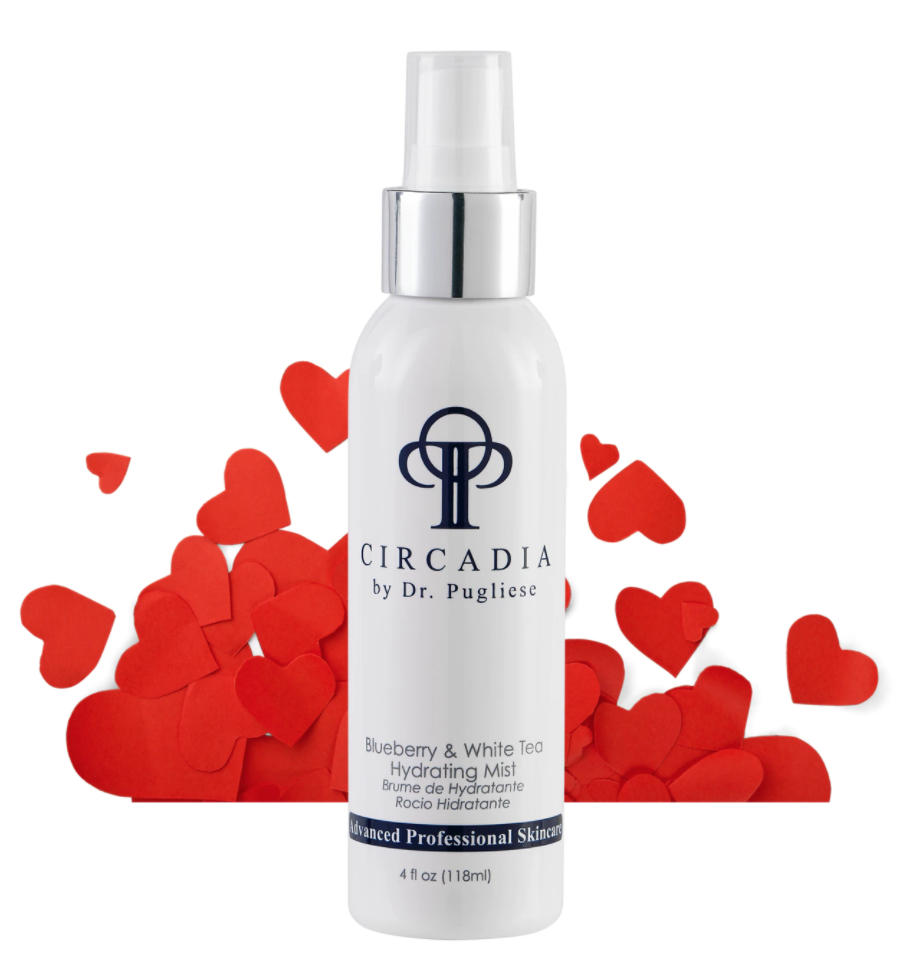 Circadia Blueberry & White Tea Hydrating Mists
This popular facial mist is a must for glowy, brightened, hydrated, nourished skin! Good for all skin types that need an antioxidant and moisturizing boost. Botanical ingredients cool, calm, hydrate, soften, and protect.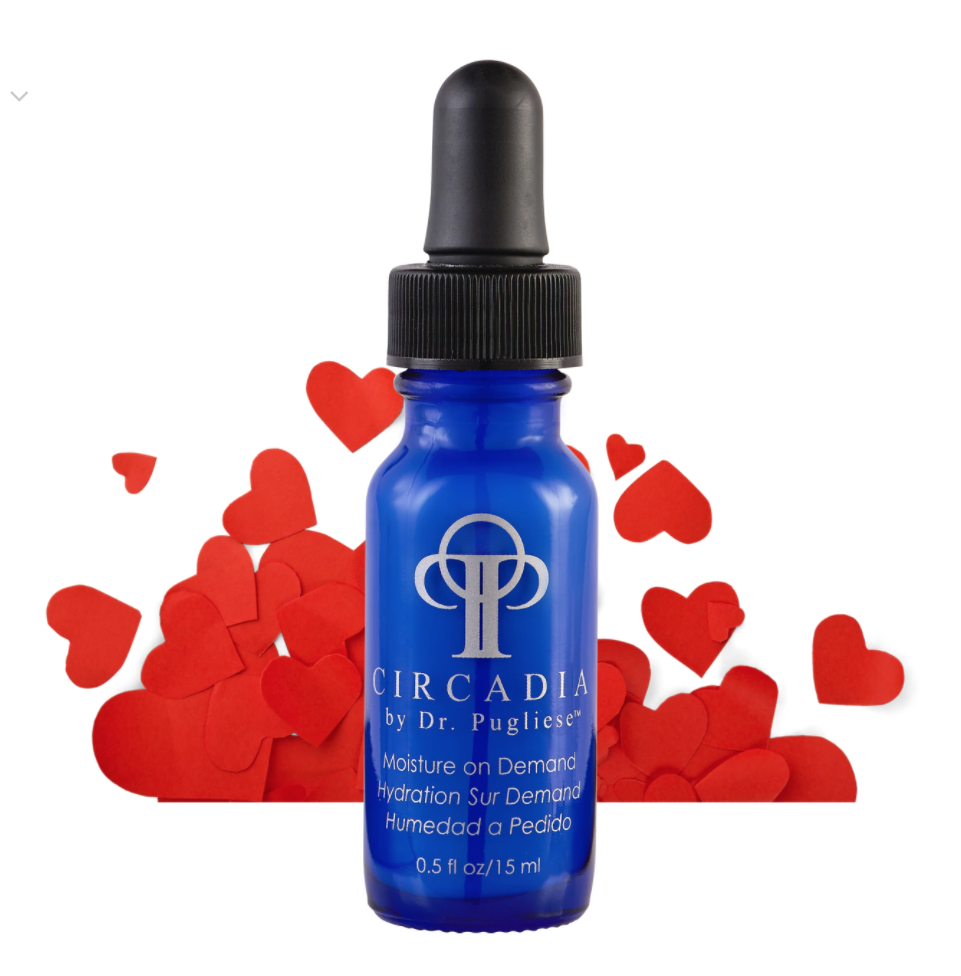 This lightweight serum is designed specifically for chronically dry skin, but is good for normal skin that requires an occasional moisture boost too! It's a new "smart product" that provides optimal moisturization for any given climate which preventing water loss and is rich in natural antioxidants.
Esthetician Equipment and Supplies Specials!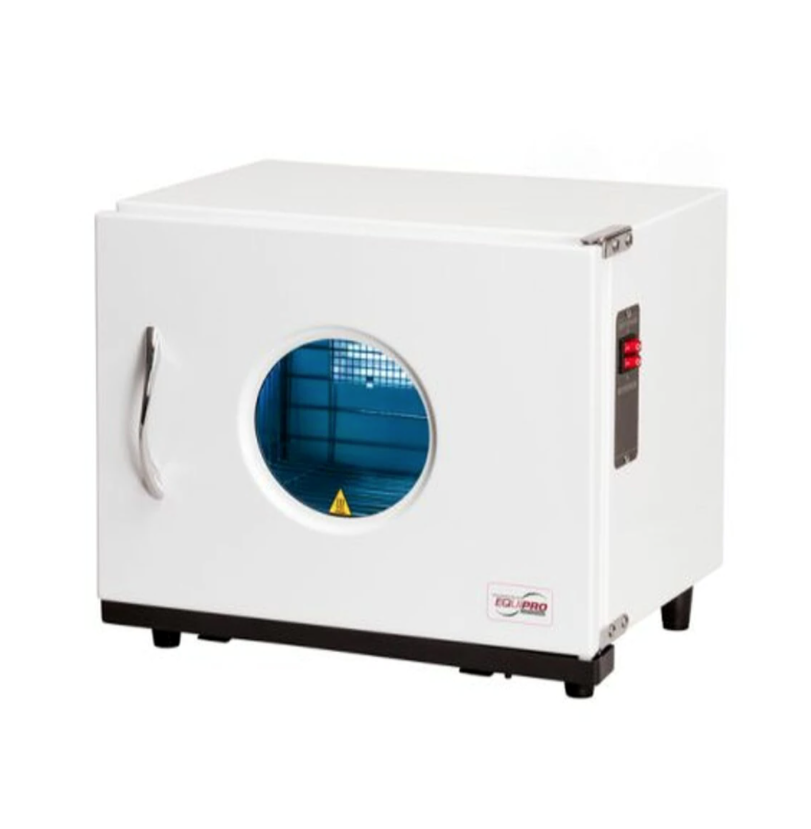 A must for any esthetician or spa! This compact device provides your clients with a truly relaxing experience, heating facial towels with a constant temperature control at 176°, and it even includes a germicidal lamp. Dimensions: 18″ x d 13″ x h 13″ (holds about 12 towels).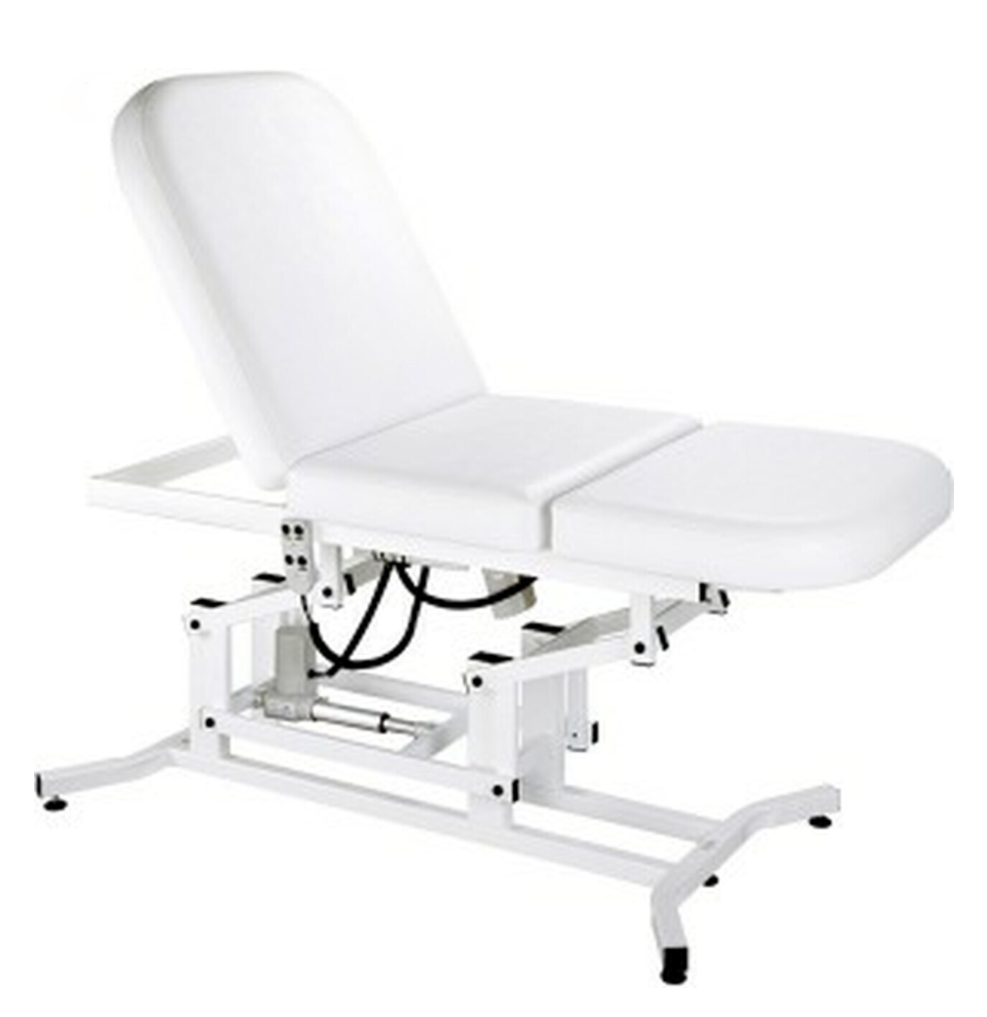 EQUIPRO Spa-Comfort Electric Facial Bed Sale
Equipro Facial Bed is ideal for facials, body treatments, massage, electrolysis/ depilation, and more! All estheticians need a good facial bed! This one features an easy electric lift system with an electric top and salon top controlled by the convenient hand control. The facial bed is offered in standard white, but there are a variety of upholstery colors available for special orders!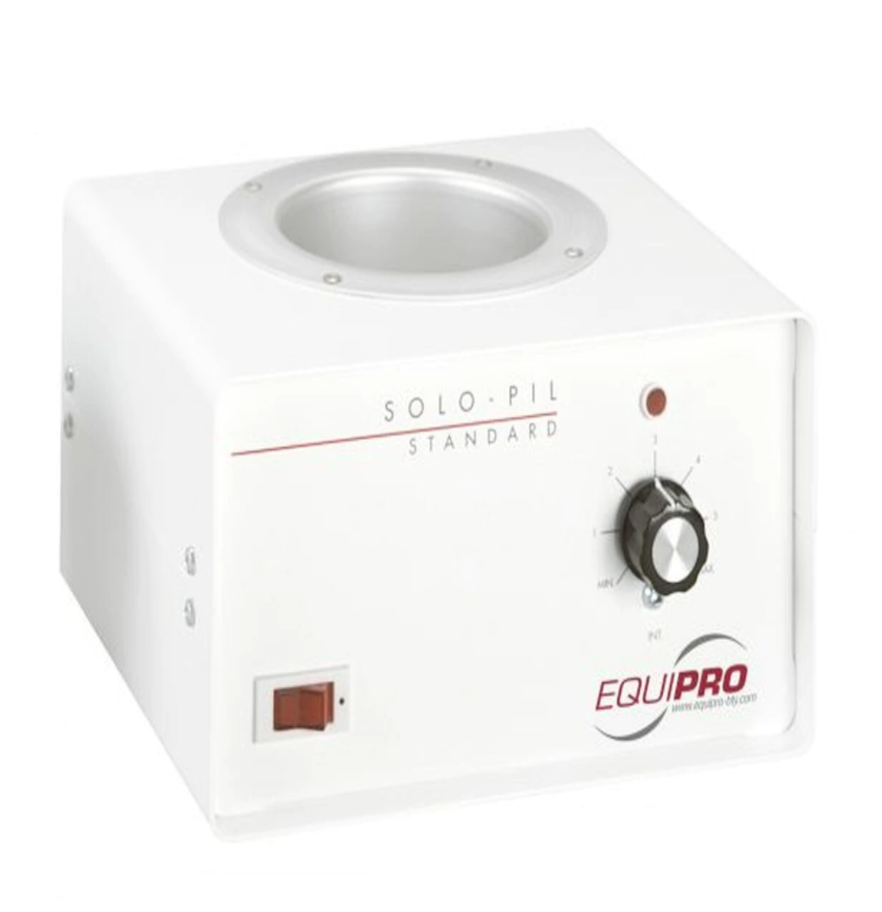 EQUIPRO Solo-Pil Standard Wax Heater
The 3 5/8′ Diameter is designed for lukewarm or hot wax. With rapid heat up and precise temperature control, from the trusted name in esthetician supplies.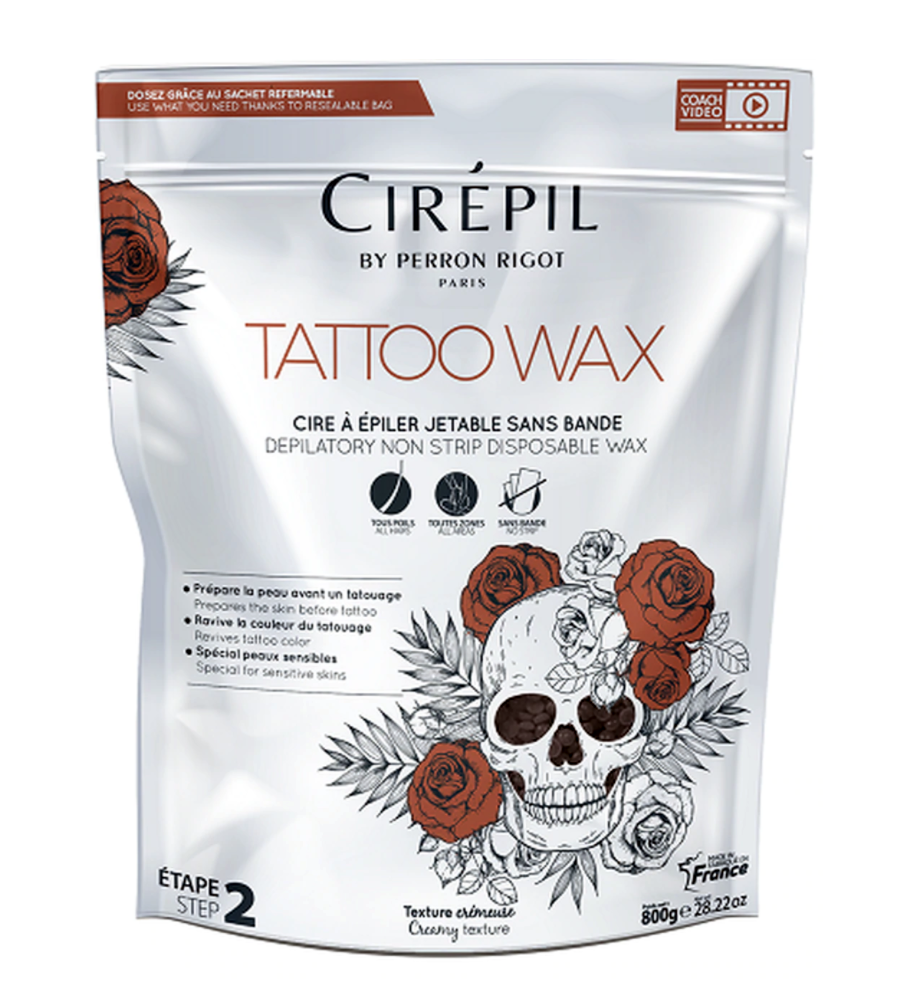 WHY TATTOO WAX?
Tattoo artists customarily shave the area before tattooing, but hair begins to grow back within a day, causing stubble, and tender skin may be bumpy and itchy. Waxing can assist in the pre-tattoo service, and after the tattoo is healed, waxing is the ideal maintenance to brighten the tattoo! Tattoo Wax has been designed and proven to exfoliate and brighten tattooed skin.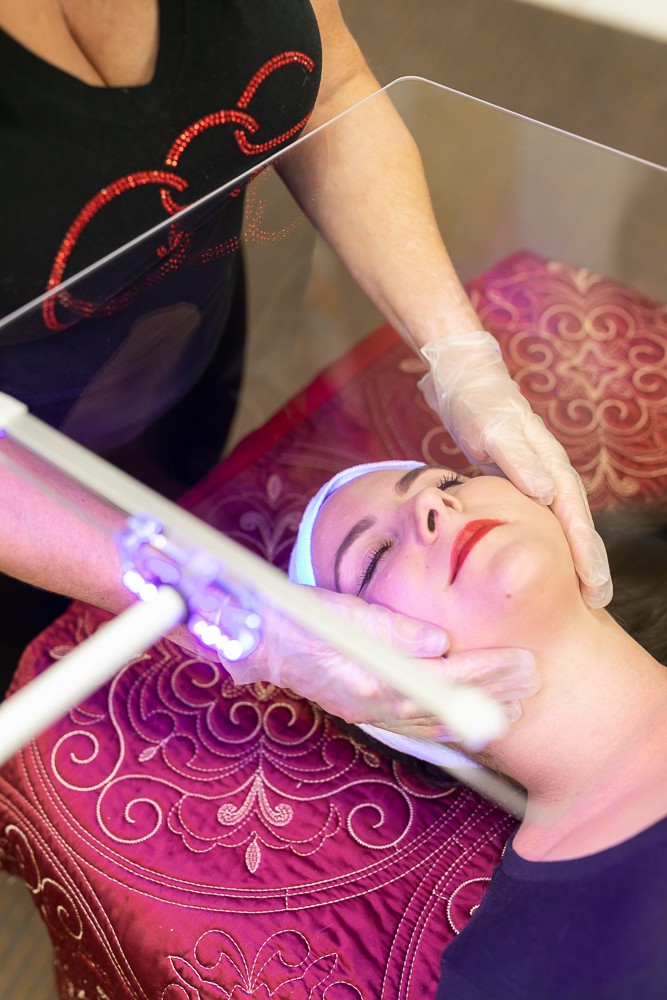 Dermastart PlexiGlow Shield
This barrier shield features a large plexiglass surface, LED light, and adjustable rolling stand. Work safely with your clients in any field: esthetics, waxing, lash artists, tattooing, even makeup artists!
Exfoliation: Peels & Enzymes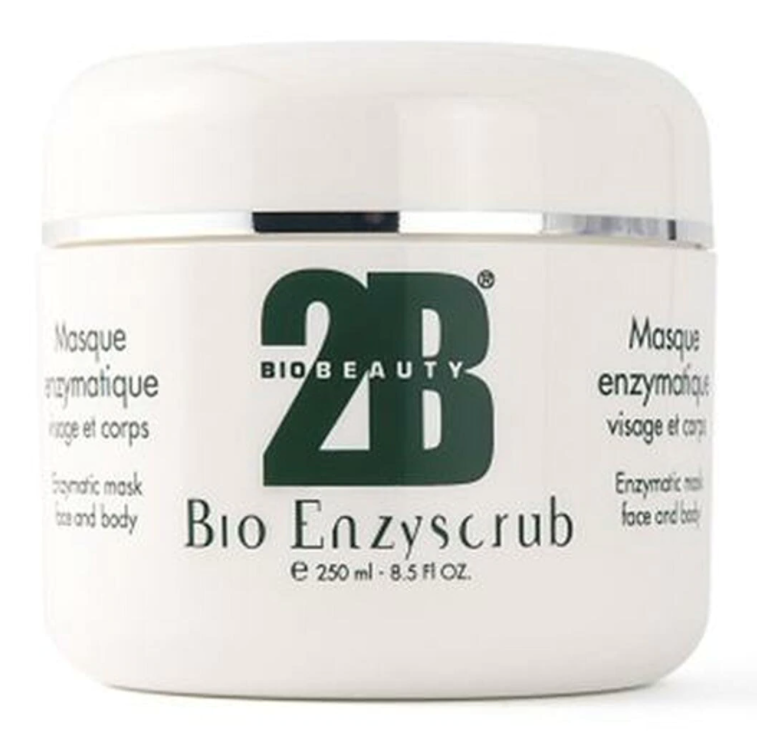 2B Bio Enzyscrub Enzymatic Mask PRO
This thick, iridescent gel enzyme mask removes dead skin cells, lightens, and purifies skin of all types. The skin is left smoother and softer, protected from environmental damage. Plus, it's super shimmery and looks like diamonds on the skin!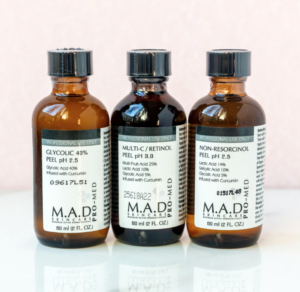 Save on these popular, layerable professional peels from M.A.D. Skincare! These peels can be used individiaully, or layered to treat multiple skin concerns. Watch our M.A.D. peel layering demo video:
40% GLYCOLIC ACID PEEL is also infused with curcumins, providing a balance between no down-time and noticeable results! Used alone, it yields a smoother, softer, and more even-toned complexion. 
NON RESORCINOL PEEL contains Salicylic, Lactic, and Glycolic Acids, and is what would generally be considered a medium level peel.
MULTI-C / RETINOL PEEL is considered a medium level peel and contains Multi Fruit Acid, Lactic, and Glycolic Acids.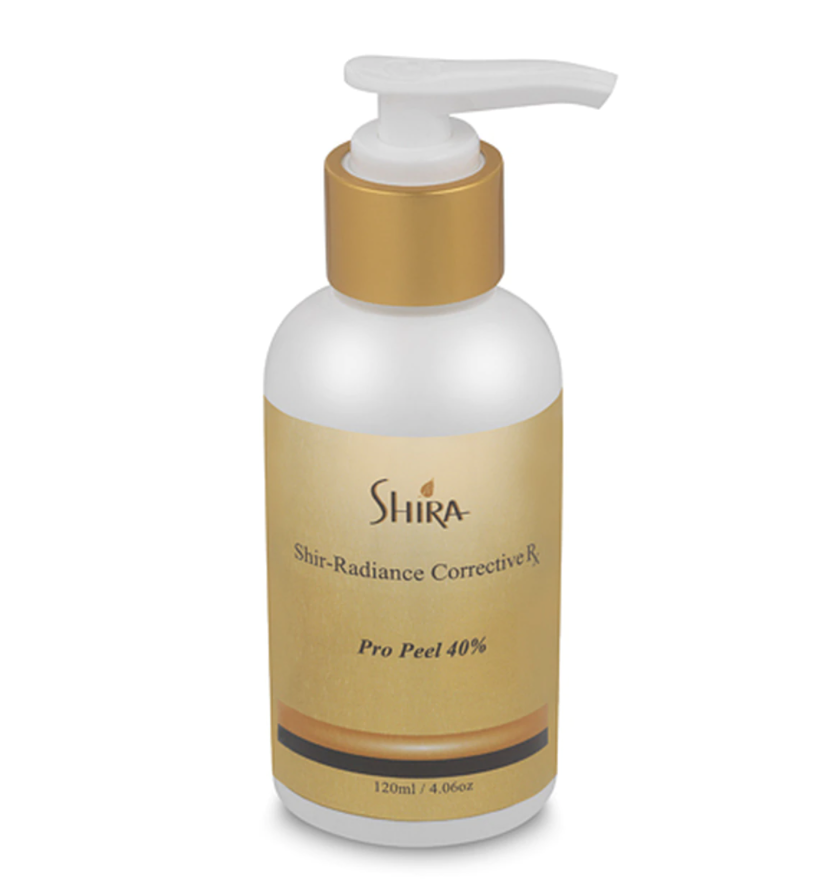 40% by Shir-Radiance Professional Peel
Shira Esthetic's Shir-Radiance Pro Peel contains Glycolic Acid, L-Ascorbic Acid and Salicylic Acid, suitable for all skin types. The benefits include smoothing fine lines and wrinkles, clears and detoxifies enlarged pores, treats acne, and diminishes sun spots and age spots to create beautiful, even skin tone.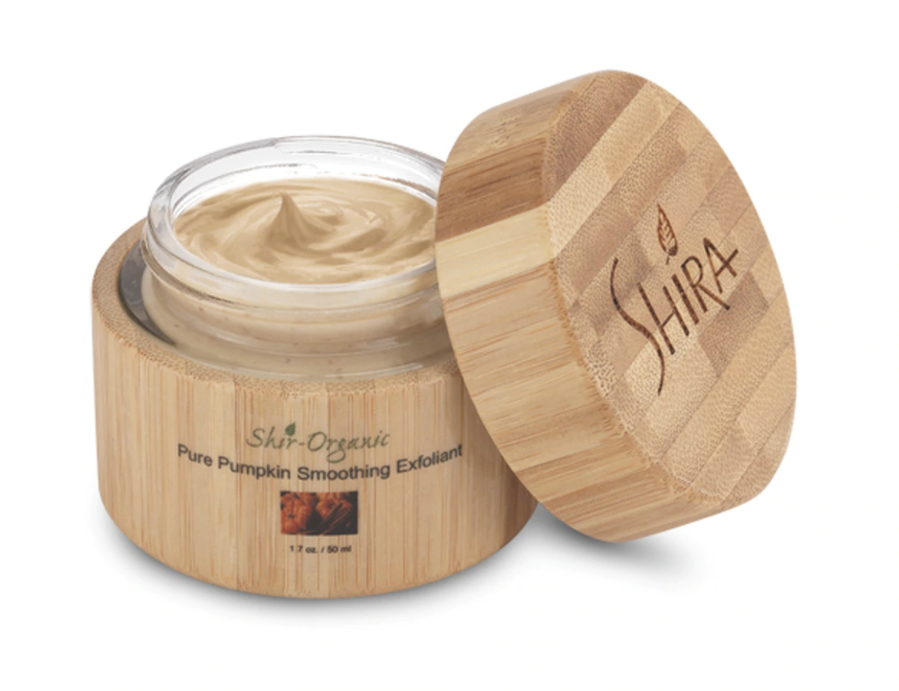 Pure Pumpkin Smoothing Peel by Shira
Good for all skin types except sensitive skin. Estheticians looking for natural skincare will love Shira Organics! This mask contains purified Pumpkin Pulp, which is rich in natural enzymes, beta carotene, and over 100 essential nutrients. All this works in synergy with Pineapple and Papaya enzymes to remove dead skin cells to smooth and soften skin, while providing it with anti-oxidant protection.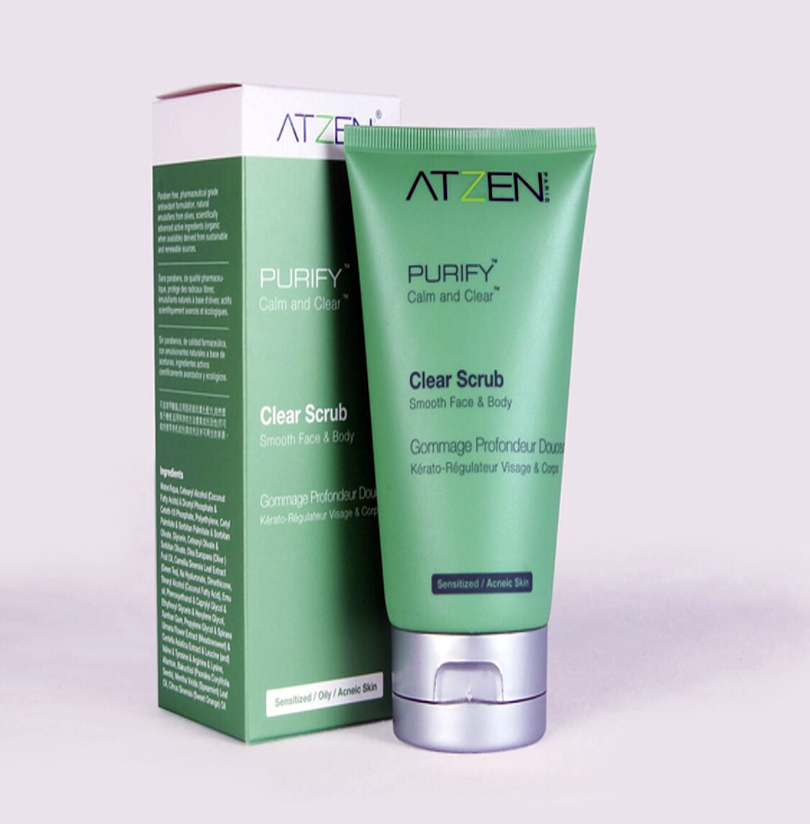 PURIFY™ Calm and Clear™ Clear Scrub by ATZEN
Need a manual scrub? This all-natural face and body scrub is made with safe exfoliating beads to effectively rid the skin and pores of dead cells, sebum, and bacteria, working to control acne, oily skin, razor bumps and rashes. Plus, it contains soothing and hydrating botanical extracts like Green Tea to refresh and prevent future breakouts.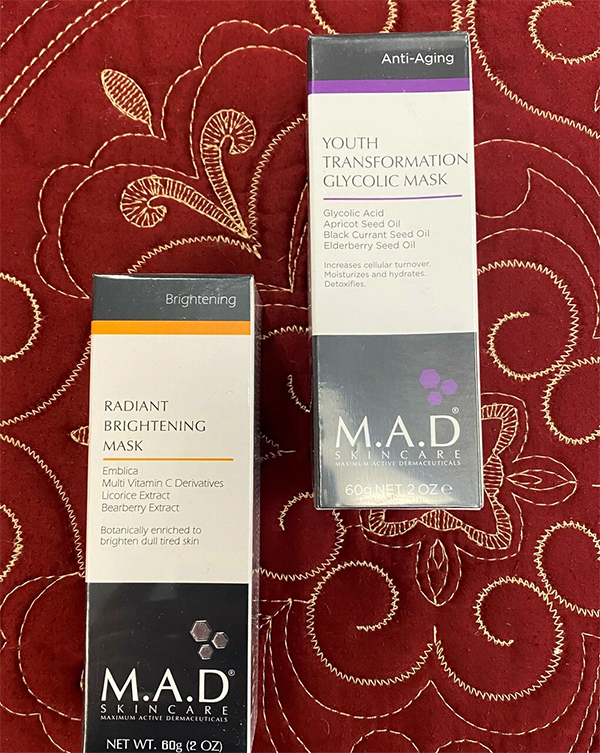 M.A.D Skincare Retail Glycolic Mask AND Brightening Mask
The Mask eases fine lines and reveals more youthful, elastic, and hydrated skin, while the Brightening Mask gives a burst of radiance and penetrates dull, tired skin at the cellular level.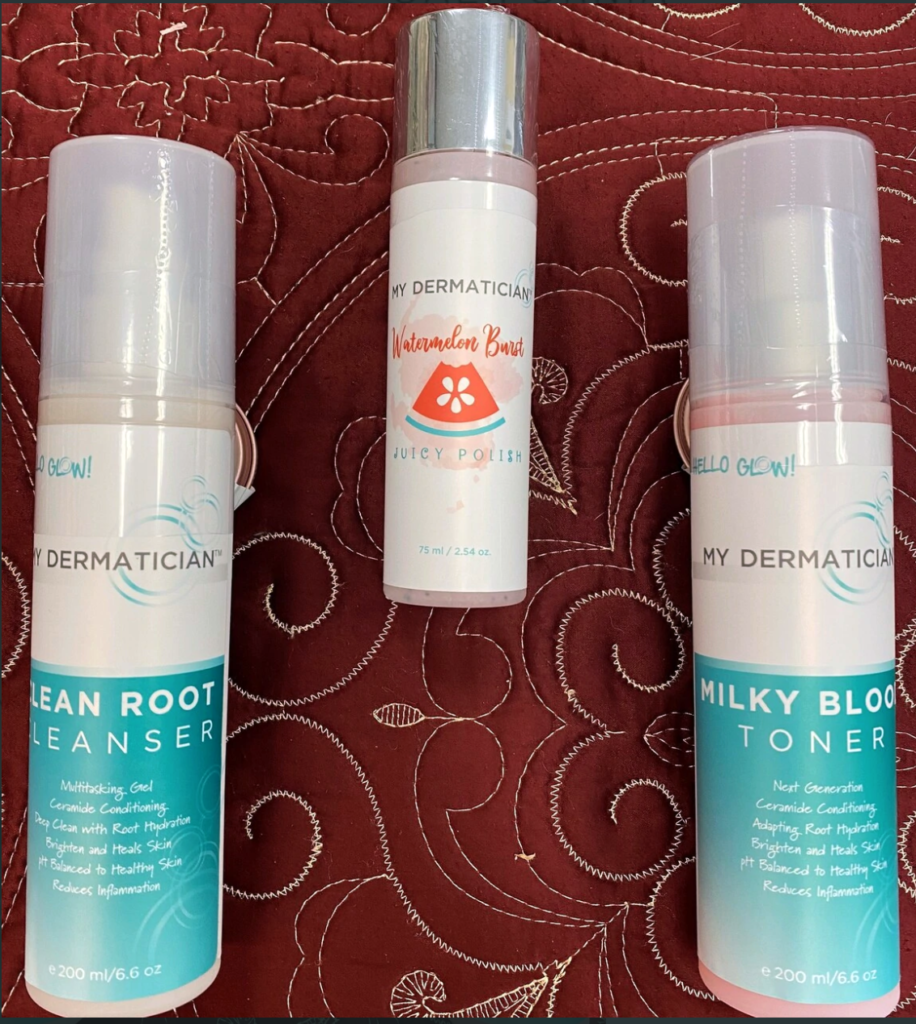 My Dermatician Retail Trio
Clean Root Cleanser contains ceramides that provide a natural protective barrier and reinforces lipid and water cohesion within the cell walls. Normalizes skin pH.
Milky Blood Toner mist contains a proprietary blend called Hydra-Bond, technology which allows your skin to adapt and absorb the next skincare products applied.
Watermelon Juicy Polish is a refining exfoliating polish that sweeps away dead skin with crushed bamboo stalks and charcoal bits, while the watermelon is brimming with antioxidants! 
Ester-C Collagen Moisturizer SPF 20 PRO Size by Shir-Radiance
Corrective moisture for normal to dry skins: ceramides, collagen, and vitamin C deliver deep, lasting hydration and smoothes fine lines, while providing an SPF 20 to protect skin from UV rays! Fragrance free, dye free, and paraben free.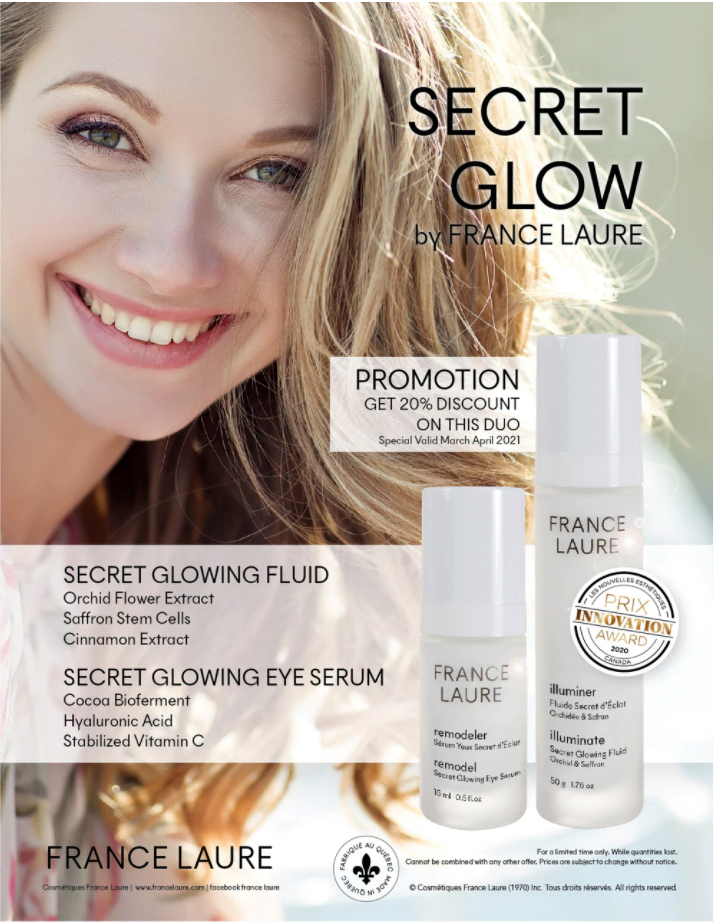 Want to treat the body as well? Light & Refreshing Gel by Aqua Laure is on sale too! It contains Fucus Algae, Hamamelis & Chamomile to help relieve sluggish circulation and ease discomfort by desensitizing skin on the legs.
France Laure Secret Glowing Fluid & Eye Serum Duo
Secret Glowing Fluid – enriched with Orchid flower and Saffron, this fluid was inspired by the reflection of light on water. The formula illuminates the skin with a natural glow. The skin is wrinkle-free, moisturized, thirst quenched.
Secret Glowing Eye Serum – The new Secret Glowing Eye Serum is for the delicate and aging-prone sensitive area around the eye. It's specially formulated with highly concentrated active ingredients that act to improve blood circulation, provide intense moisture, lighten dark circles, and de-puff.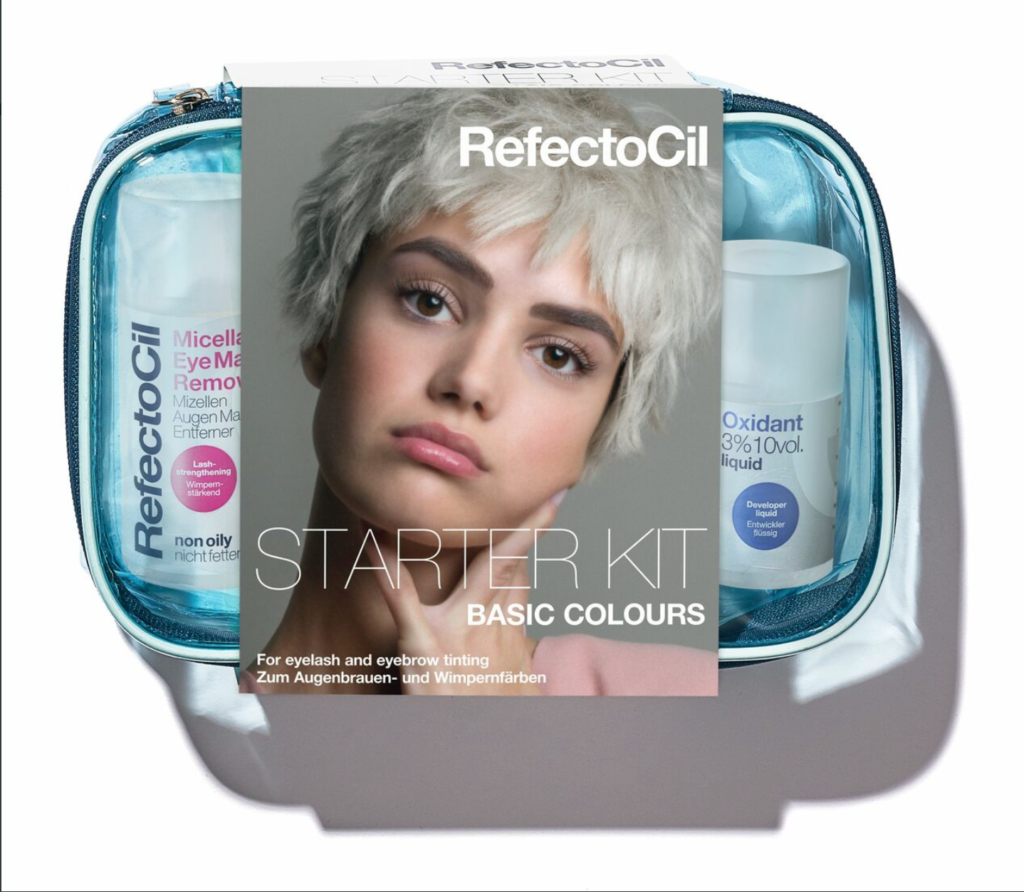 RefectoCil Professional Eyelash/Brow Tinting Starter Kit (Basic Colours)
This Starter Kit contains everything you need to offer brow tint treatments!
Artist Palette 
6 RefectoCil colors 15 ml (pure black, blue black, natural brown, light brown, graphite, chestnut)
Oxidant 3% liquid 50ml
Eye Protection Papers Extra (80 units)
Skin Protection Cream 75 ml
Cosmetic brush soft (5 units)
Eye Make-up Remover 100 ml
Tint Remover 100 ml
Color Chart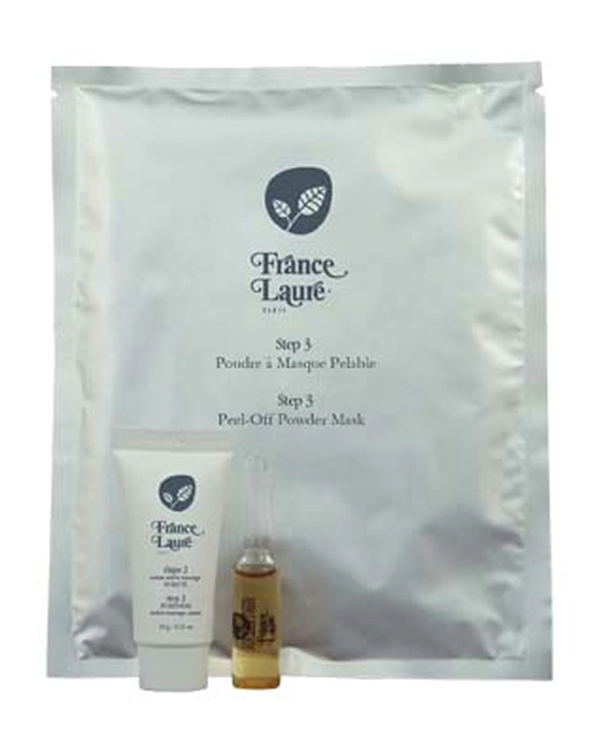 Thermessence Calm Alginate Peel Off Mask by France Laure
Thermessence Calm Alginate Peel Off Mask by France Laure calms, softens, decongests, and stimulates microcirculation which reducing redness and hypersensitivity. Compare this double action mask to a Nordic Spa, going from hot to cool!
Buy Wholesale & Get the Esthetician's Edge
All You Need to Do is Register as Professional with California Skincare Supply
If you're a professional esthetician, dermatologist, cosmetologist, or stockist, we invite you to join our community by registering on our site today. You will get access to over 40 of the best skincare lines, esthetician equipment, and supplies for professional use and resale – all at wholesale prices! 
Plus, you'll get our special CSS training so you'll always know how to use and sell skincare products and services like a pro!
It's quick, easy, and free to join.