Get glowing with our February Sales!
From hydrating sprays and serums to glittering enzyme masks, California Skincare Supply offers superior savings on the top professional skincare brands!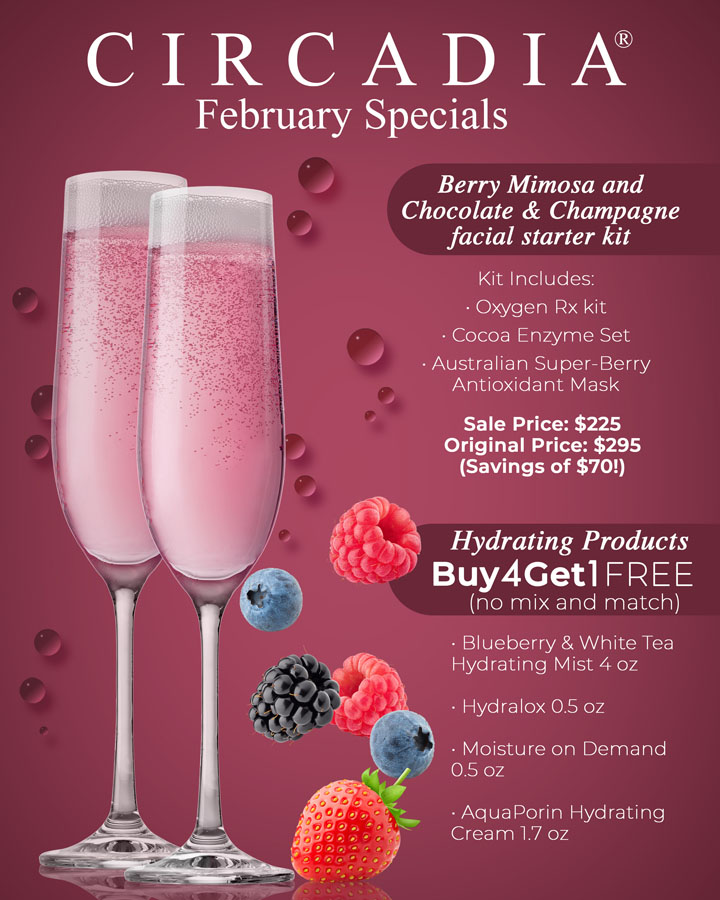 Need more chocolate for your clients' face? Try the Shir-Gold Chocolate Mask Special! Best for mature/dry skin, Chocolate is a concentrated plant-based stimulant, which provides a surplus of antioxidants and minerals to repair polluted and damaged skin.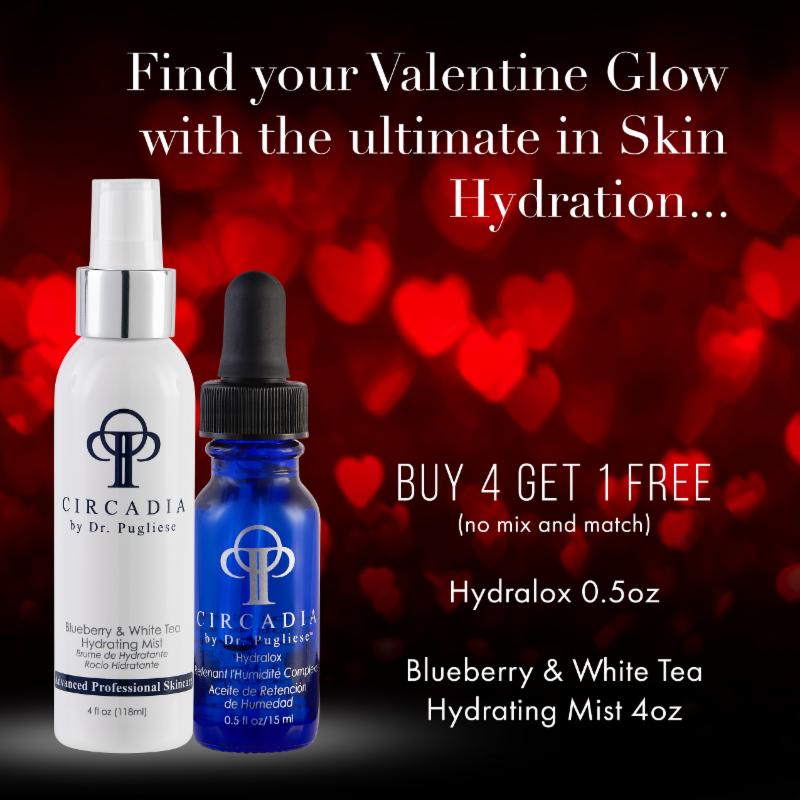 Moisture on Demand Special for your retail sales: stock up on either the Hydralox Serum or the Blueberry & White Tea Hydrating Mist from Circadia!
For those with chronically dry skin, the Hydralox Serum provides hydration, protects against transepidermal water loss, and adjusts to climate conditions!
2B Bio BioEnzyscrub is a diamond lover's dream! This glittering enzyme mask nourishes the skin and loosens dead cells. Lightning and purifying, this enzymatic mask enlightens the skin and protects it against pollution with Sweet Almond Oil, Macadamia oil, Papaya extracts, Hoya lacunosa flower extract, porcelain flower, redd seaweeds stem cells extract, Perfluorodecalin (increases the oxygen rate in the skin), and Vitamin E!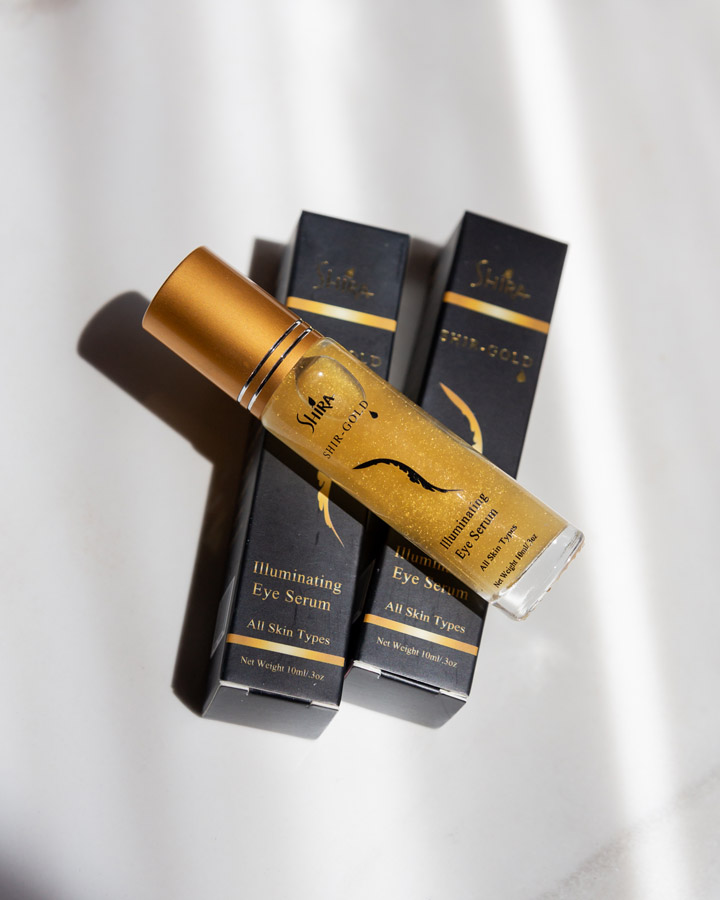 Need more glitter for your glow? Stock up on 3 of the Shir-Gold Illuminating Eye Serums and save 15%!
• helps reduce the appearance of fine lines & wrinkles
• helps brighten the eye area
• keeps the eye area hydrated

Want to help your clients protect their skin against environmental damage? Check out the M.A.D. Retail Environmental Special, which saves you on Wrinkle Repellent Serum, Environmental Detox Mask, and Daytime Defense Shielding Moisturizer.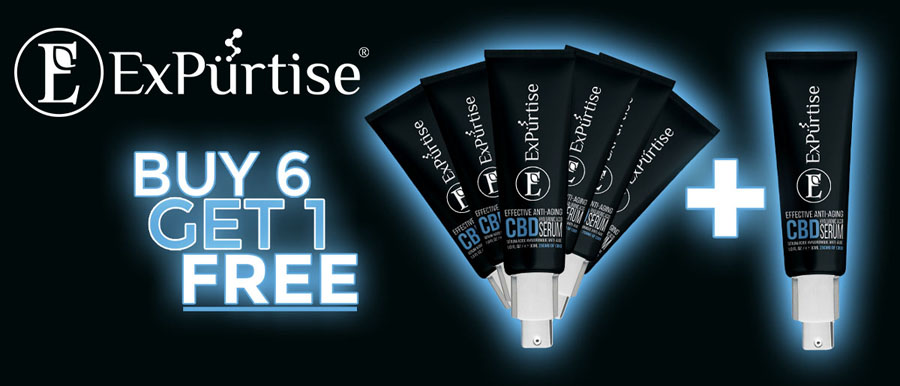 CBD is always a good choice for anti-inflammatory skincare! The ExPürtise Effective Anti-Aging CBD Hyaluronic Acid Serums are on sale this month – contains high concentrations of cannabidiol oil to protect against environmental damage with antioxidants, reduce redness, regulate oil production, stimulates collagen activity & improve skin texture!
Do your dry-skinned clients need an even more moisturizing cream? Save with the Circadia AquaPorin Hydrating Cream February Special. AquaPorin is an exceptionally rich moisturizing cream that saturates the skin with many naturally hydrating ingredients found in nature, such as Avocado, Olive, and Macadamia Oils and Vitamin E!
The Oil Free Aromatherapy Massage Serum from M.A.D. Skincare is the the clear choice for all of your massage therapy needs! It's oil-free and lightweight, providing the perfect glide for all your face & body massages.
We also have some blowout sales on wax!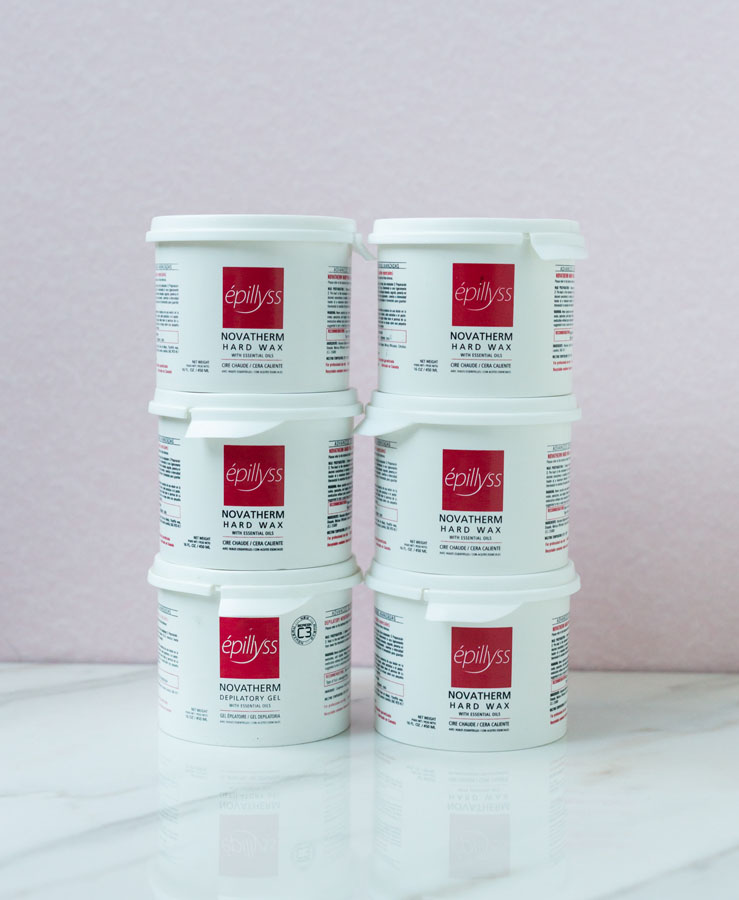 Shop all the sales here!