It's a new year and a new month, and we've got a TON of professional products on sale for you! Keep reading for the scoop on how to stock your backbar for the best results and what to order to increase your retail sales!
Backbar Products
It's Peel Season!
Stock up on peels for your clients, which are best utilized when the sun's strength is weakest (aka NOT during summer vacations!) Circadia by Dr. Pugliese represents the latest in ingredient technology and effectiveness! They're offering several of their popular professional peels this month:
Circadia offers combinations to treat multiple skin concerns, such as the popular, full strength Jessner Peel, which is a unique combination of 14% Resorcinol, 14% Lactic Acid, and 14% Salicylic Acid. This Jessner Peel is best for uneven pigmentation, acne, sun damage, lentigenes, hyperpigmentation and Fitzpatrick types I-III.
The Circadia Alpha Beta Peel comes in two strengths: 30/10 and 40/15. Thanks to new technology in peeling, clients experience little-to-no stinging and or flaking after treatment. Choose the Alpha Beta Peel 30% Lactic Acid/10% Salicylic OR the 40% Lactic Acid/15% Salicylic strength. For most skin types. Leave for up to 5 minutes on any Fitzpatrick skin type, and can be repeated every 4 weeks.
Want a beta hydroxy-only peeling solution? Choose between the concentrated Circadia DermaFrost Peel 25 which contains only salicylic acid at 25%, while the DermaFrost Peel 12.5 contains 12.5% salicylic. Best for photo-damaged skin.
Or do you need a peeling solution using only Lactic Acid, an alpha hydroxy? There are three strengths available on sale! Choose from Circadia's Lactic Acid Peel 45%, Lactic Acid Peel 35%, or Lactic Acid Peel 30%. Best for aging, acneic or keratinized skin.
All Peels need a neutralizer to halt their work on the skin! Stock up on the Circadia pk Peel Neutralizing Spray to neutralize and raise the pH of the skin after treatment.
If you're looking for more organic options for your treatment room, consider the Shir-Organic line from Shira! Get a discount on the PRO size Shir-Organic Pumpkin Peel, or save on the retail duo of Shir-Organic Pumpkin Peel and Apple Stem Cell Night Cream for your clients' home care. Pumpkin enzymes combine with pineapple and papaya enzymes, fruit-derived stem cells, nutrients, and beta carotene for smoothing and anti-oxidant effects.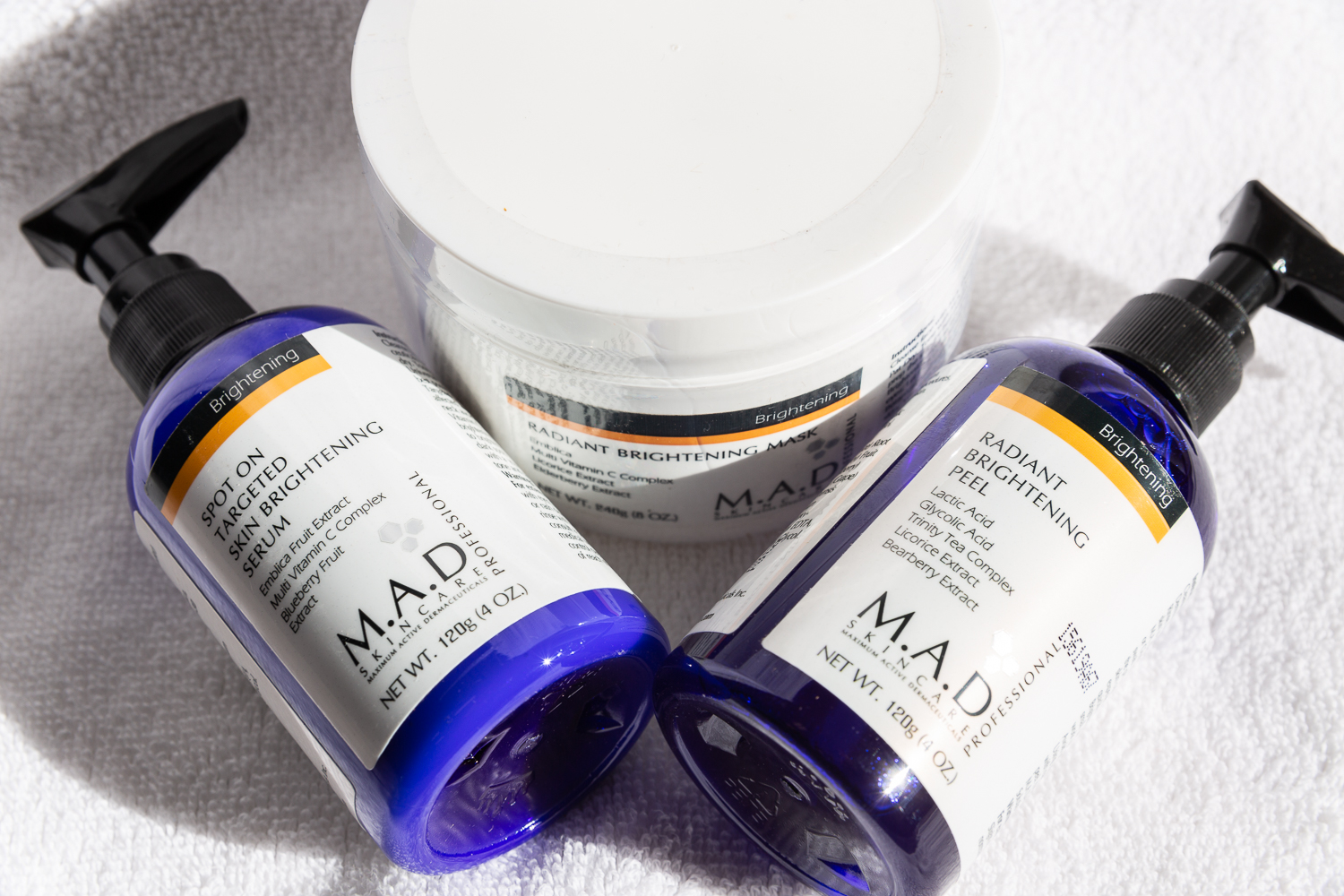 From M.A.D. Skincare, we have the Brighten Up New Year Special! Take 20% off the effective and popular M.A.D. trio best for brightening skin and hyper pigmentation : the Radiant Brightening Peel PRO (with Lactic & Glycolic Acids), Radiant Brightening Mask PRO (with booster serum), and Spot On Targeted Skin Brightening Serum PRO (for a burst of radiance).
Don't neglect the body! M.A.D. Skincare is offering the Buff and Smooth Special – save on the PRO sized Youth Transformation Exfoliating Scrub (with 100% naturally derived pumice), and Youth Transformation Glycolic Body Lotion 7% (in a blend of natural shea butter and cocoa butter) for exfoliation and anti-aging below the neck!
Retail Products
Encourage your clients to take care of their skin at home in between services! Home care is a vital part of protecting the work you do together in the treatment room.
Need more oxygen in your business? 2B Bio Beauty's Bio OxyGel is a must have in and out of the treatment room. During Treatments, OxyGel soothes the prickling sensation by oxygenating the skin and allowing for proper blood flow. At home, regular use neutralizes free radicals, regenerates cells with added oxygen, and increases absorption of products applied after it.
ATZEN's Purify Your Skin Bundle will help you provide natural clarifying homecare for acned and oily skin types. Save 15% off retail sizes of the ATZEN Purify Clear Scrub (with safe, gentle microbeads), Purify Moisturizing Gel (great as a makeup base or for men!), and Purify Clear Mask (which soothes & corrects oily, acneic, sensitive & toxic conditions in minutes).
Circadia by Dr. Pugliese wants you to stock up and save on retail products as well! There's a sale on Bright White Serum (Buy 4 get 1 FREE), which is specially formulated with potent antioxidants and melanin inhibitors to diminish the appearance of hyper pigmentation, age and sun spots, uneven pigmentation, and post-pregnancy melasma.
More brightening power? Stock up and save on Circadia's White Veil Brightener lotion, which contains SepiWhite MSH, Chromabright, and B-White to illuminate the complexion and brighten hyper pigmented skin.
Circadia's popular Licorice & Bearberry Brightening Mist in retail size is also Buy 4 Get 1 FREE! The mist complements the White Veil Brightener and Bright White Serum to help brighten dark spots and enhance radiance.
Don't forget to provide a gentle cleanser for your clients to take home! The Amandola Cleansing Milk by Circadia is a best seller for good reason: it's a gentle non-foam cleanser containing milk protein, vitamins, oat and wheat gluten to help skin retain moisture and naturally brighten.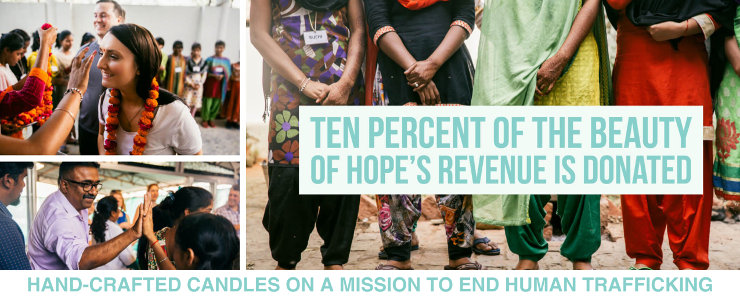 The spa experience isn't complete without some clean burning candles. The Beauty Of Hope Candle Company gives to organizations dedicated to stopping human trafficking! Their 8oz candles on sale this month are: Golden Spruce (with Pine, Spruce and Cedar), Harvest (with Pumpkin, Nutmeg and Vanilla), and Spiced (with Ginger, Saffron and Geranium). Yum!
---
We have even more clearances on items such as SeBrazil and Epillyss wax!