Each month we offer dozens of esthetician equipment, supplies, and other skincare products discounted even further from their wholesale prices.
June is Acne Awareness Month, and many of our June Sales focus on providing superior acne treatment and home care for your clients!
Click on the products below to read the full description and register to see the sale prices!
Esthetician Equipment & Tools on Sale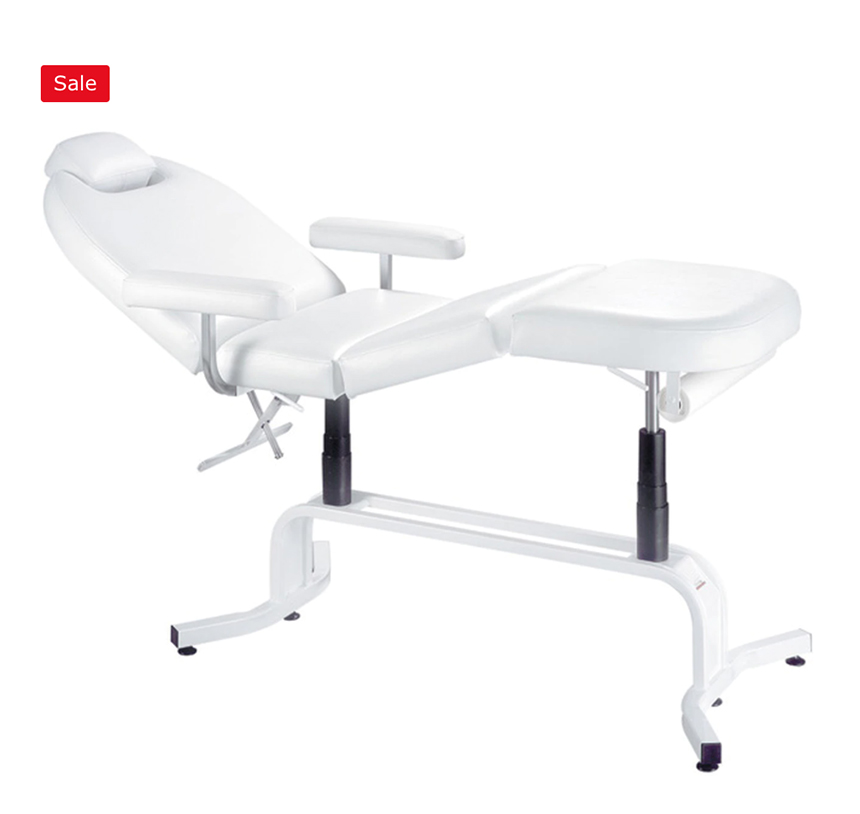 Aero-Comfort Pneumatic Facial Bed
This Facial Bed features an effortless air-lift system and is very stable. Adjustable head cushion allows easy access for face and neck. Made of ultra white and ultra resistant vinyl material. 2 year-warranty • Removable ergonomic armrest (optional)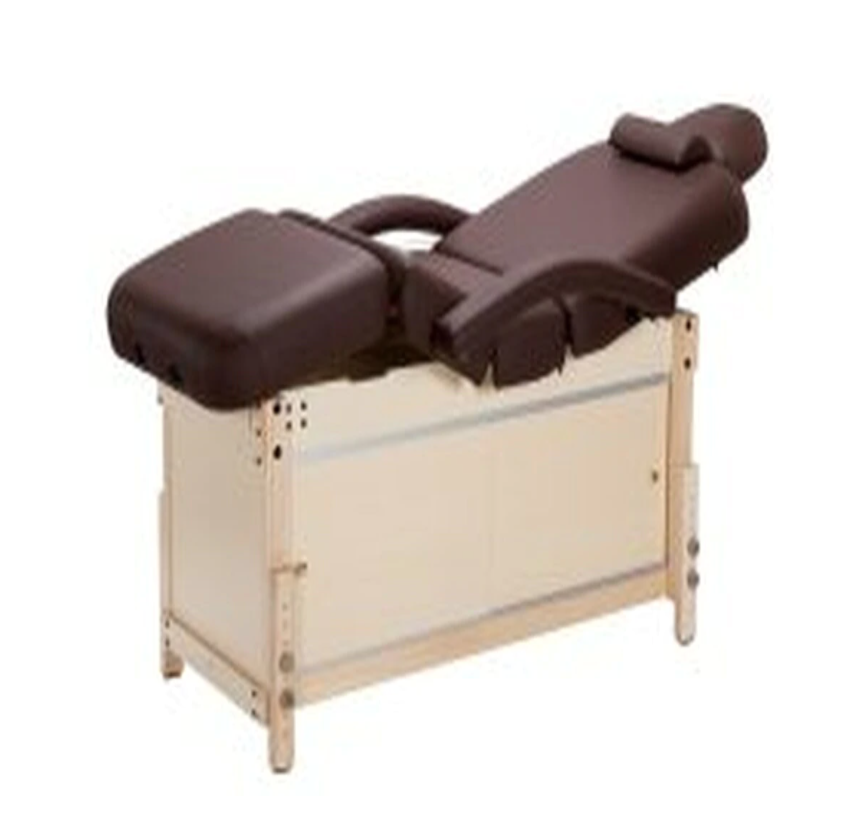 EquiPro Elite Pneumatic Facial Bed
For facials, therapeutic massage, depilation, and body care. The backrest and footrest feature pneumatic adjustments. Comes with four cushions for added comfort: adjustable crescent shape headrest, regular headrest, armrest, and neck bolster. Silent operation, and the wooden bottom is a storage compartment!
• Height adjustment from 27½'' to 34'' (70cm to 86cm) • 1 year warranty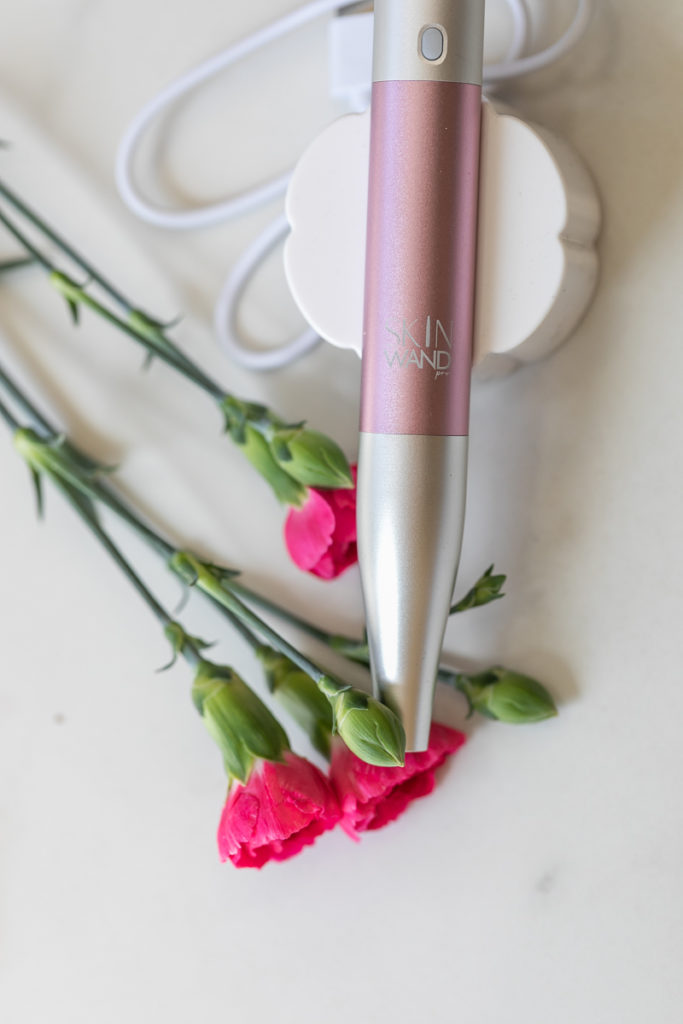 This at-home Nano Channeling device is a 3-speed retail item that can be used for targeting stubborn areas around the mouth and eye areas. This device can be used to upgrade your client's homecare and/or maximize professional treatments done in the treatment room.
It can also aid in treating hyperpigmentation and acne scarring by stimulating collagen production. The Skin Wand Pro creates nano channels in the skin allowing deeper product penetration, and speeds up cellular turnover. 
Professional + Retail Products and Treatments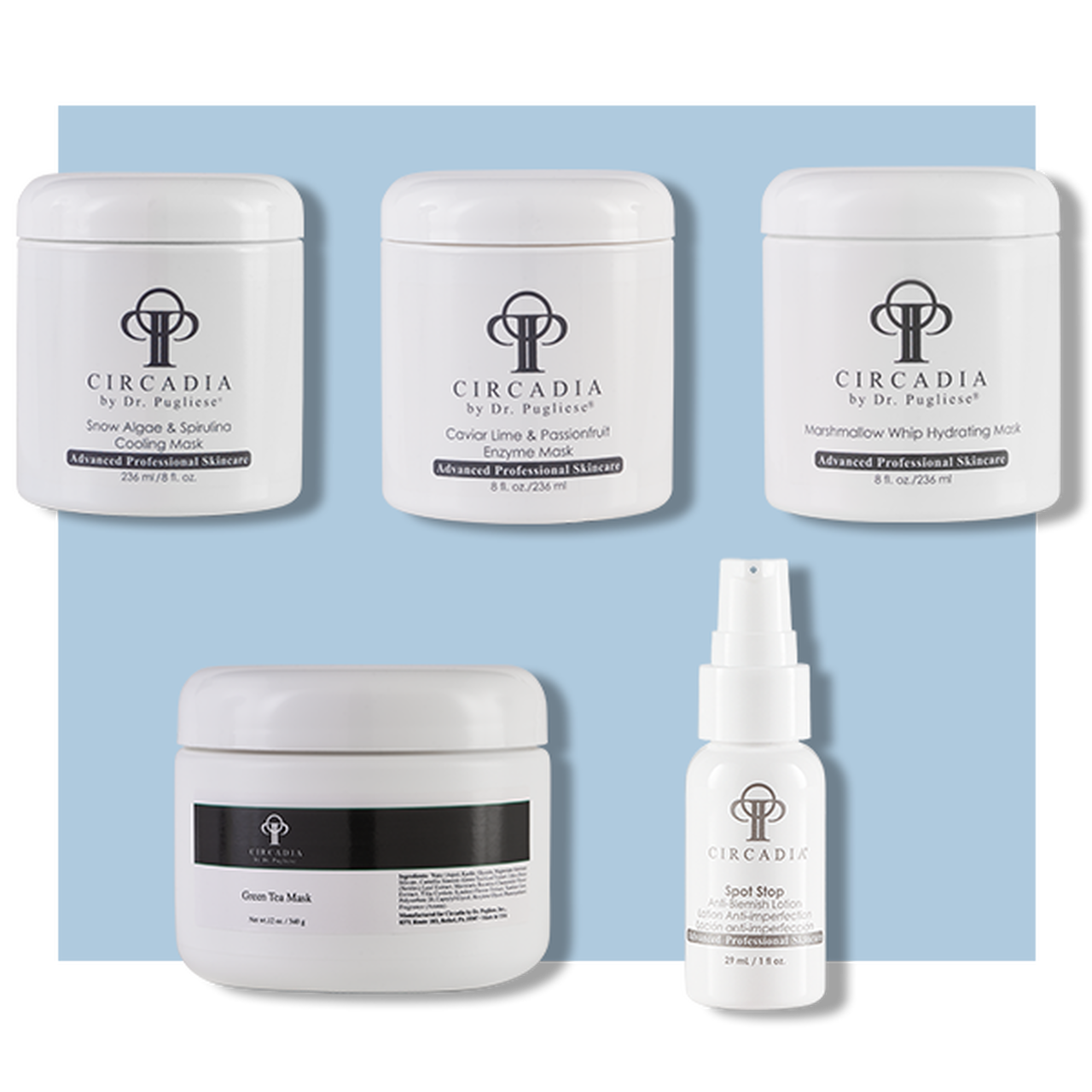 Acne Awareness Month Kit:
Snow Algae & Spirulina Cooling Mask 8oz
Caviar Lime & Passionfruit Mask 8oz.
Marshmallow Whip Hydrating Mask 8oz.
Green Tea Mask 12oz
Spot Stop 1oz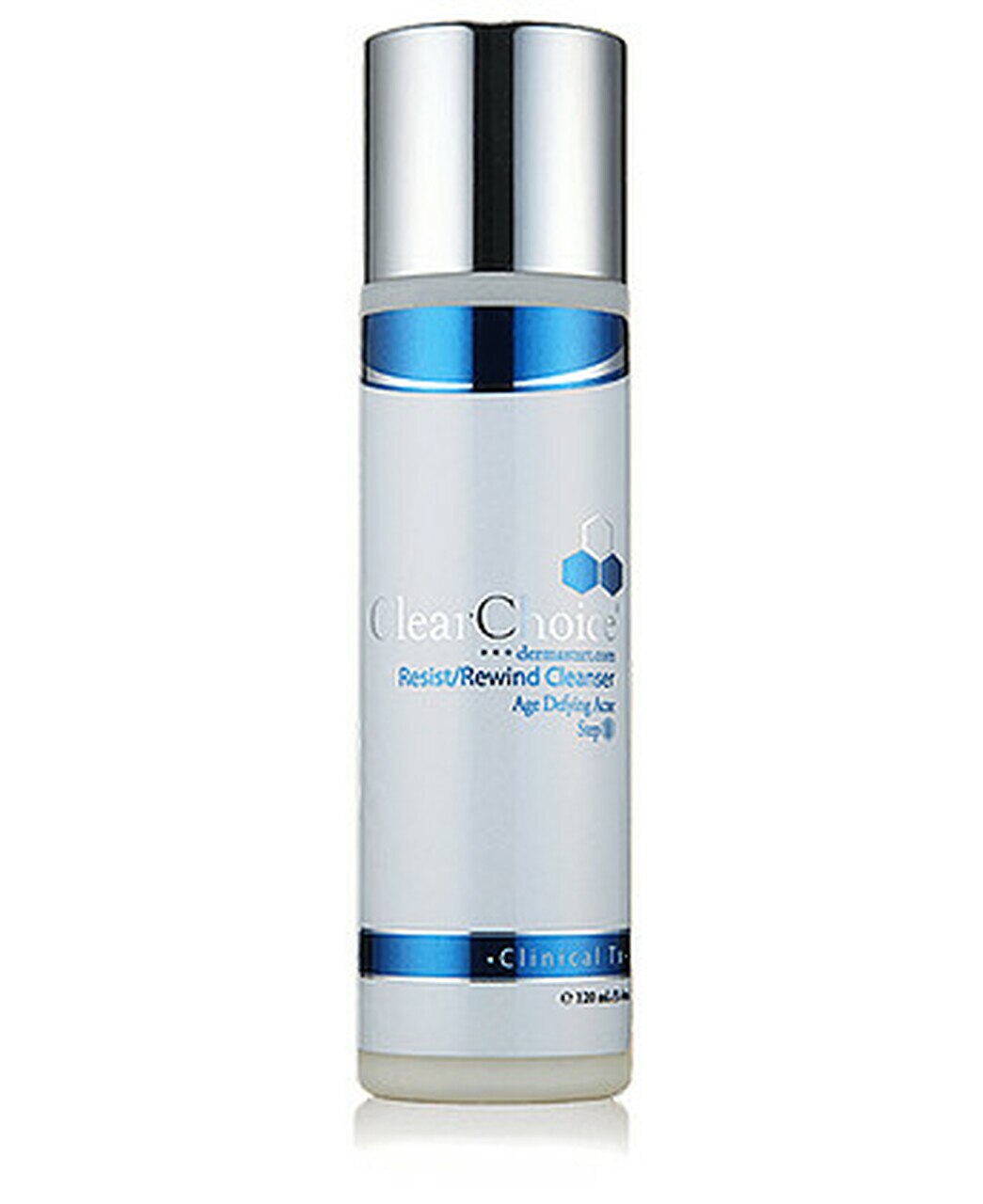 This superior cleanser contains a new technology that allows a continuous, all-day release of active acne fighting ingredient Benzoyl Peroxide. It penetrates deep down into the pores to eliminate the source, Propionibacterium acnes, the acne causing bacteria.
• Effectively penetrates pores to remove debris
• Renews pores and rough texture
• Ideal for Adult Acne •
• Great for Sensitive skin types
• Low tolerance to AHA's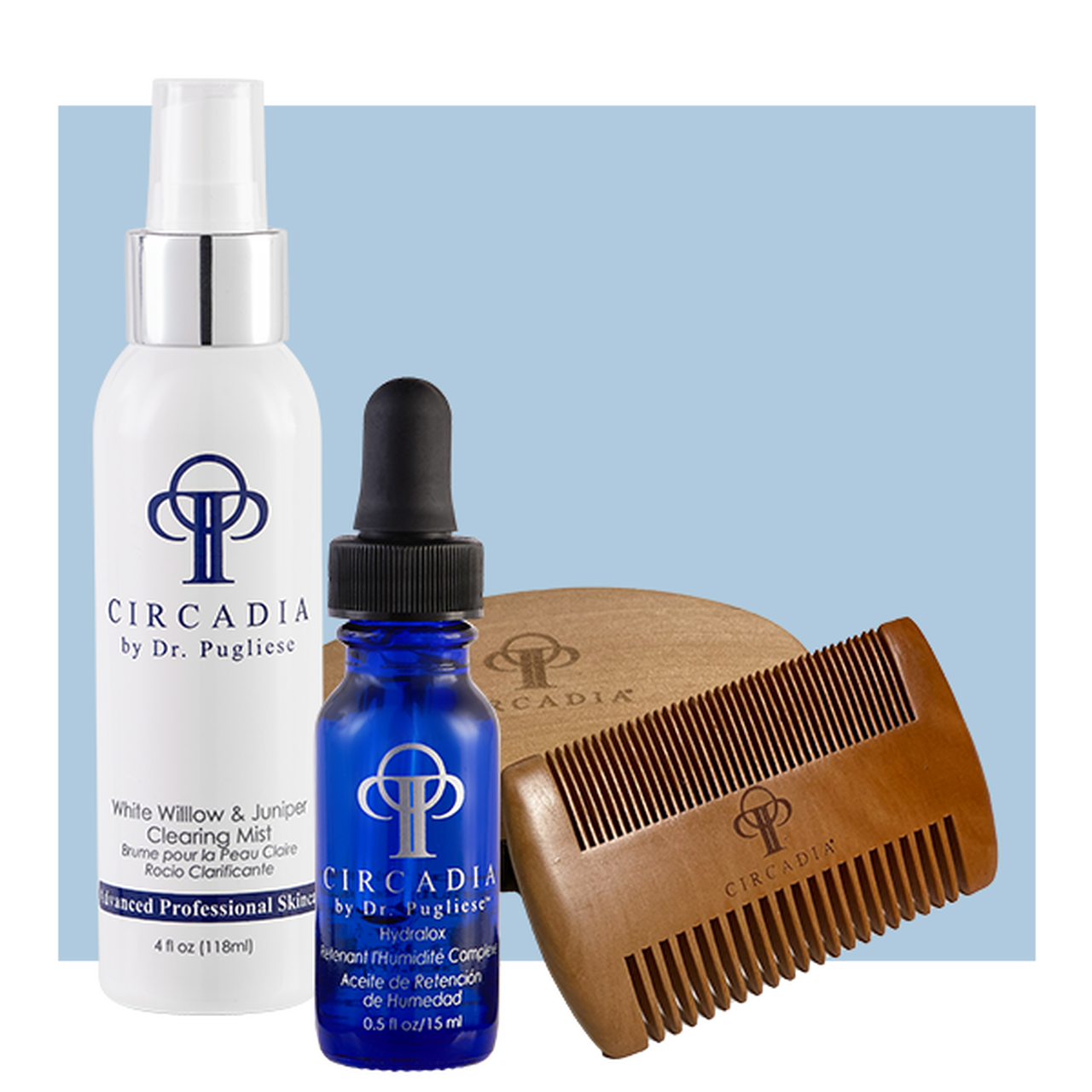 Beard brush/comb set
Hydralox Serum 0.5oz
White Willow Mist 4 oz
Travel Bag
Beard Sticker
This acne-focused cleanser provides deep cleansing of oil, pollution, P-acnes bacteria, and light makeup while protecting the skin's natural acid mantel and hydration.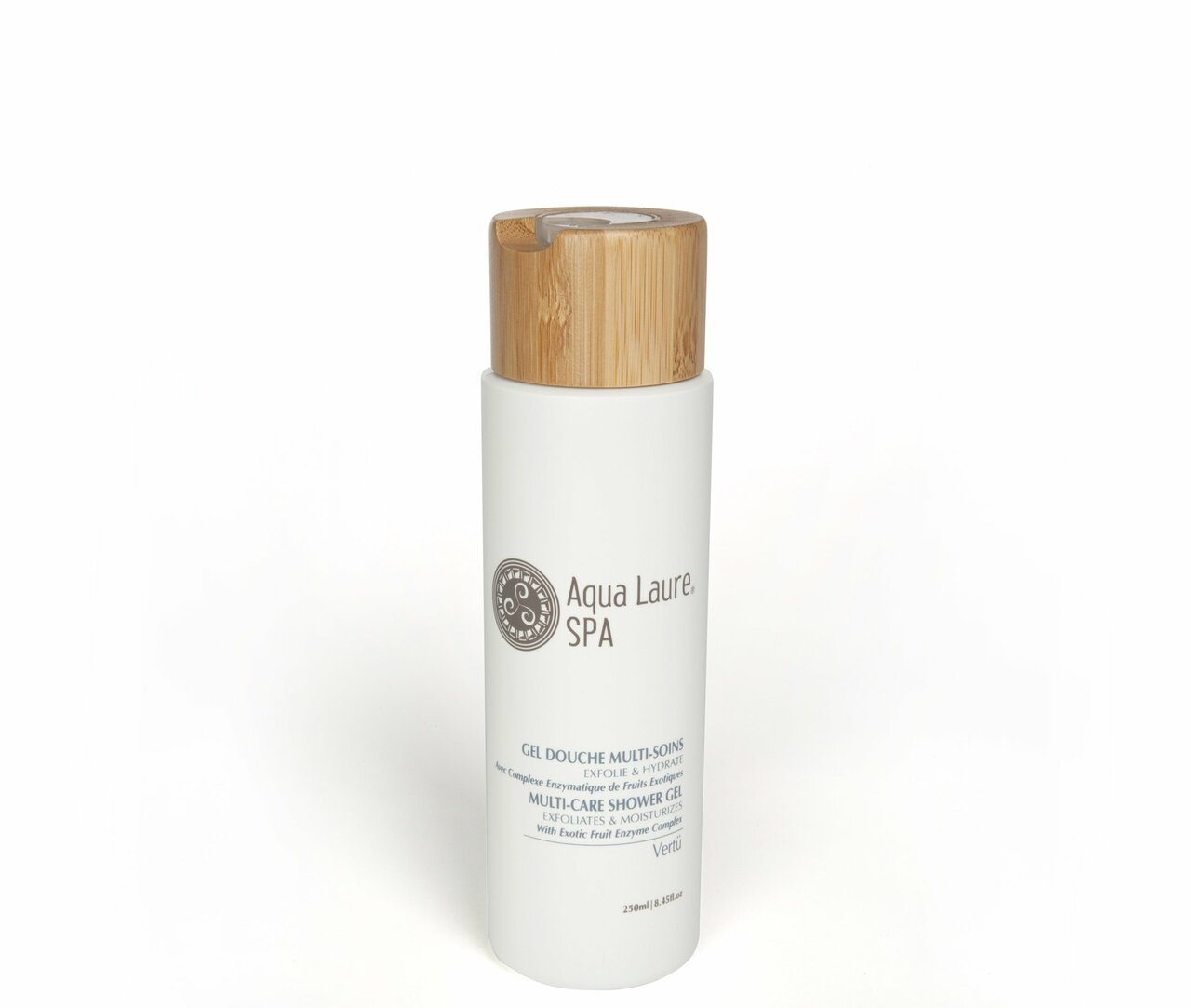 With Fucus Algae, Hamamelis & Chamomile to:

• anti-inflammatory benefits
• stimulates oxygenation
• facilitates toxin elimination
• nourishes
• calms + drains
• decongests and refreshes.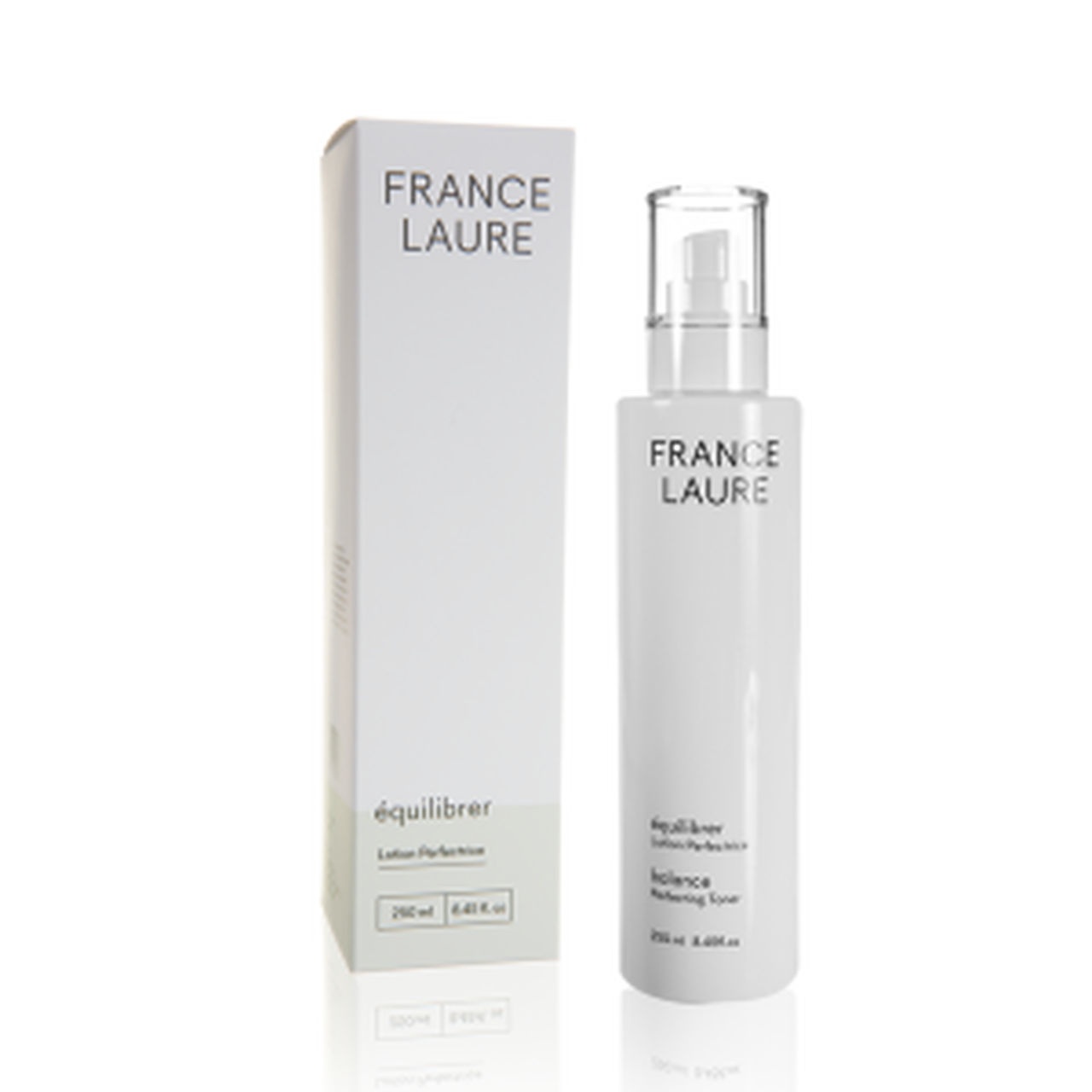 BUY 4 Get 1 FREE
This floral toner purifies, stimulates microcirculation, and acts as an antiseptic, normalizing the production of oil secretions. It's ingenuous blend of ingredients restores skin's sparkling complexion!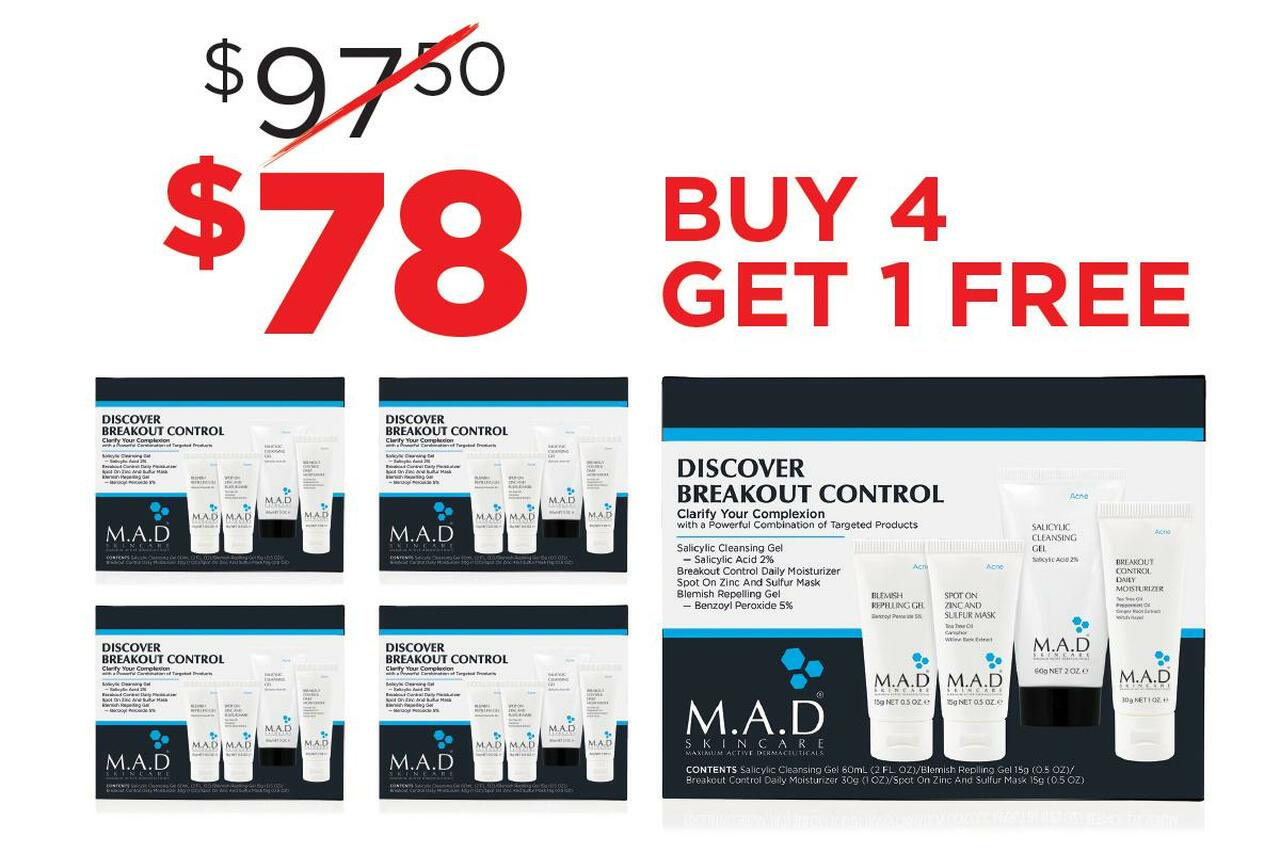 Provide your clients with Acne Home Care in trial/travel size kits:

SALICYLIC CLEANSING GEL (60mL / 2fl. oz.)
BLEMISH REPELLING GEL (14.7g / 0.5oz.)
BREAKOUT CONTROL DAILY MOISTURIZER (28.4g / 1oz.)
SPOT ON ZINC AND SULFUR MASK (14.7g / 0.5oz.)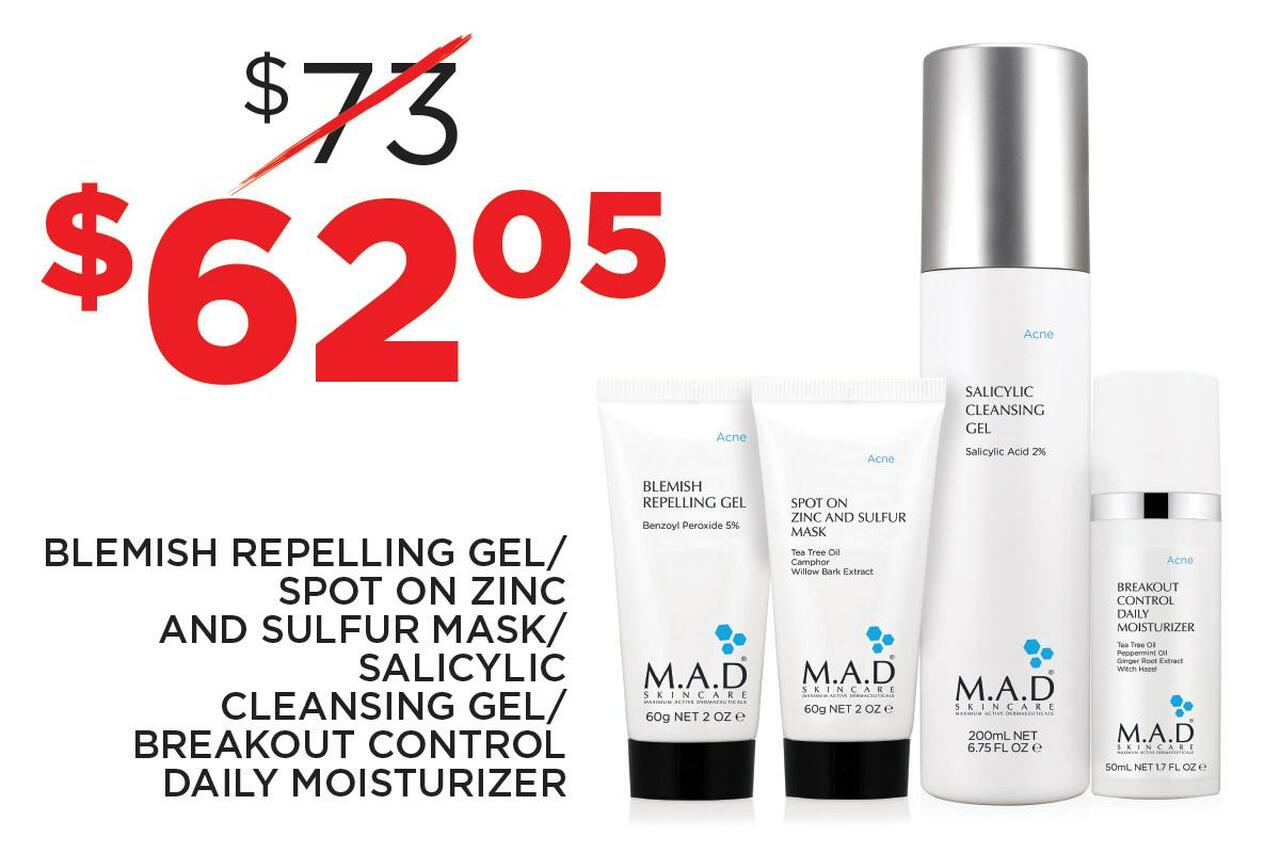 Salicylic Cleansing Gel is a potent blend of 2% Salicylic Acid with botanicals to fight oil and aid in balancing oily prone skin. This is the 1st step to getting acne under control.

BP 5% Gel is an ultra lightweight gel cream that absorbs rapidly to deliver a potent blend of Benzoyl Peroxide, Green Tea, Licorice, Aloe Vera and Epilobium Fleischeri Extract.
Spot on Zinc and Sulfur Mask is the perfect way to deliver botanicals to help remove excess oils from your pores. This deep penetrating mask has been specially designed to speed up the skin clearing process, while calming irritated skin. Try it overnight for best results!
Breakout Control Daily Moisturizer is a lightweight daily moisturizer which helps to control skin's oil production while soothing and calming irritated or sensitive skin. Breakout Control Daily Moisturizer contains Tea Tree oil, an essential oil known for its ability to fight and control bacteria and Peppermint oil which helps to soothe and tame irritated skin. Witch Hazel, sometimes called nature's astringent helps to gently minimize pores, while Ginger Root Extract boosts circulation to heal and clarify skin, for an overall clearer, radiant appearance.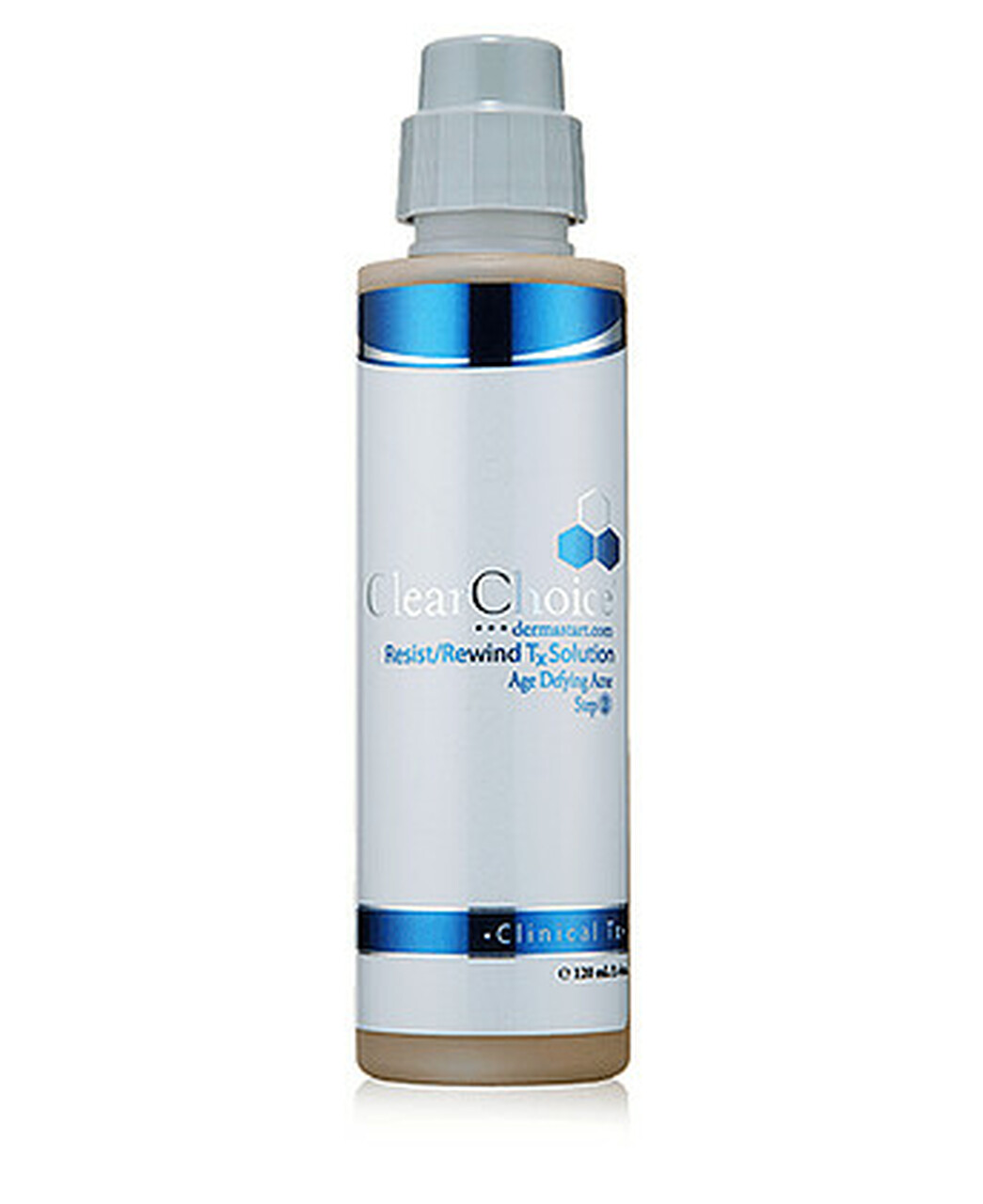 Resist/Rewind Tx Solution by Dermastart
This treatment solution helps to re-balance the skin's pH level, while infusing the skin with nourishing, brightening, and anti-inflammatory ingredients that help to reduce free radicals and acne breakouts. Using daily promotes healthy dermal cell renewal and a glowing complexion!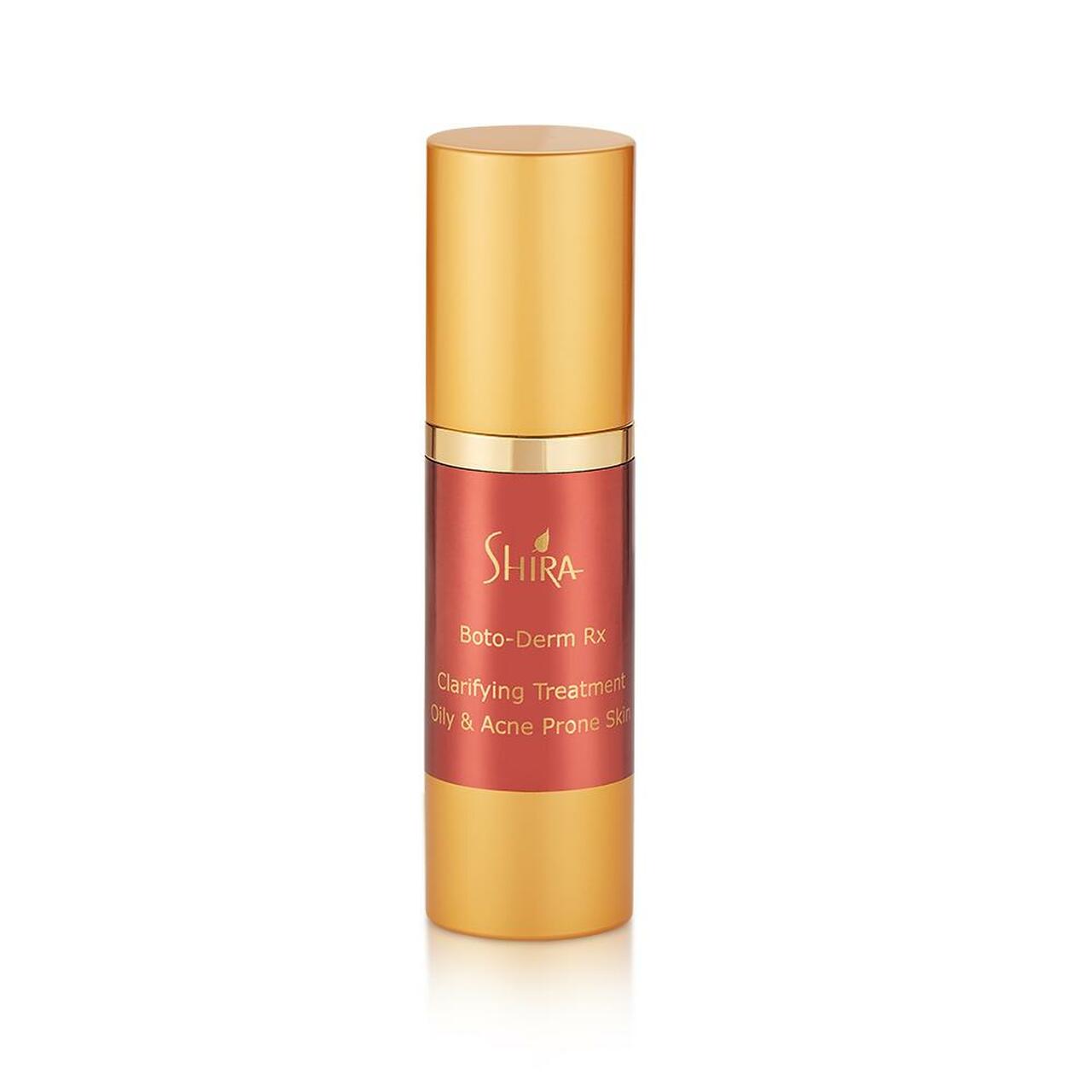 Shir Boto-Derm RX Clarifying Treatment
This Clarifying Treatment is a potent acne fighter to reveal a smoother and acne-free complexion. Enriched with Micronized 10% Benzoyl Peroxide, acne breakouts will heal faster and future breakouts will be reduced. This is a perfect over-night treatment for a quick fix to clear up blemishes.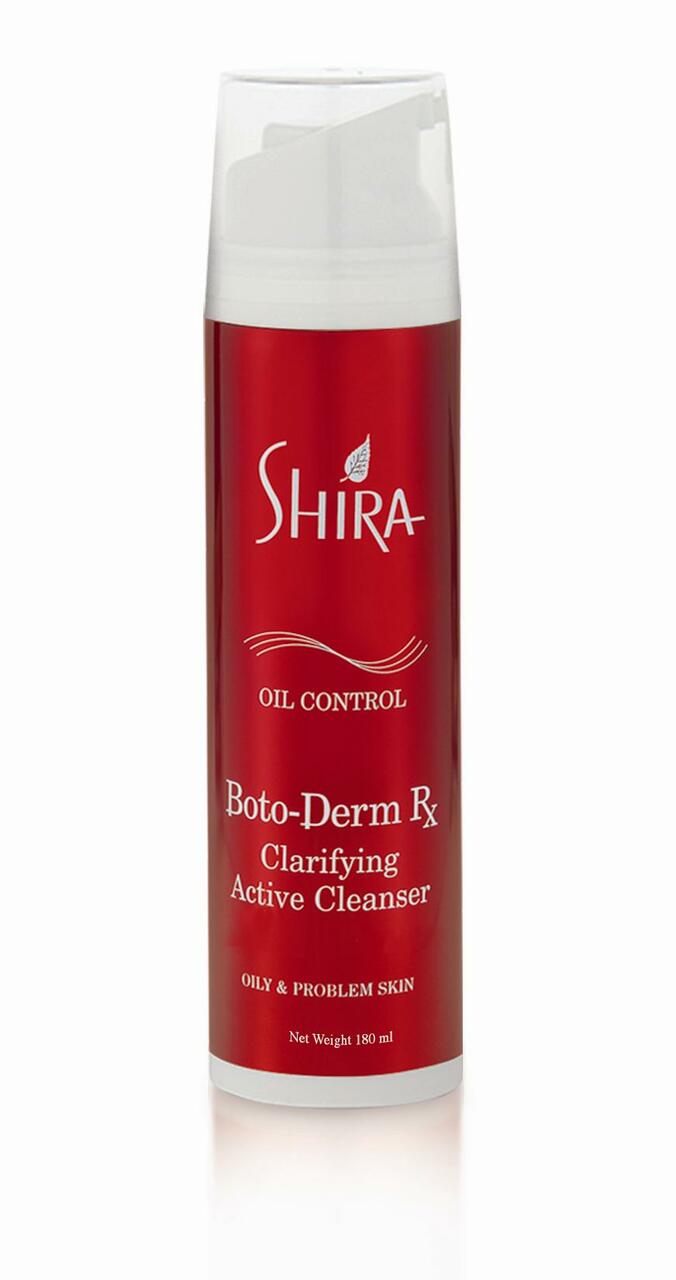 Shir-Boto-Derm RX Retail Clarifying Cleanser
Buy 4 Get 1 FREE

This unique exfoliating and foaming face wash is a precise combination of Dead Sea minerals, water and active ingredients, blended for maximum efficacy. It is an advanced lightweight liquid emulsion that helps counteract the external evidence of acne to revitalize the skin. It is quickly and thoroughly absorbed into the skin leaving no shiny traces of residue, dirt, or oils on the skin. With an addition of soothing botanicals, it gently lifts dirt, make-up and impurities to leave the skin feeling soft, supple and smooth.
If you're a professional esthetician, dermatologist, cosmetologist, or stockist, we invite you to join our community by registering on our site today. You will get access to over 40 of the best skincare lines, esthetician equipment, and supplies for professional use and resale – all at wholesale prices! 
Plus, you'll get our special CSS product training so you'll always know how to use and sell skincare products and services like a pro!
And if that's not enough, get 500 Loyalty Points just for signing up that you can trade for a discount later!