Pro Product Info & Sales Guide
It's that time again: learn what discounts California Skincare Supply is offering this month, and save on the top professional skincare products and supplies to help your spa, treatment room, and retail sales succeed!
~ Lighten & Brighten ~
Let's face it: many clients come to an Esthetician for help with hyper-pigmentation, dark spots, and aging – they're seeking brighter, smoother, more even and youthful looking skin! Help them achieve their goals with the top ingredient technologies and home care products!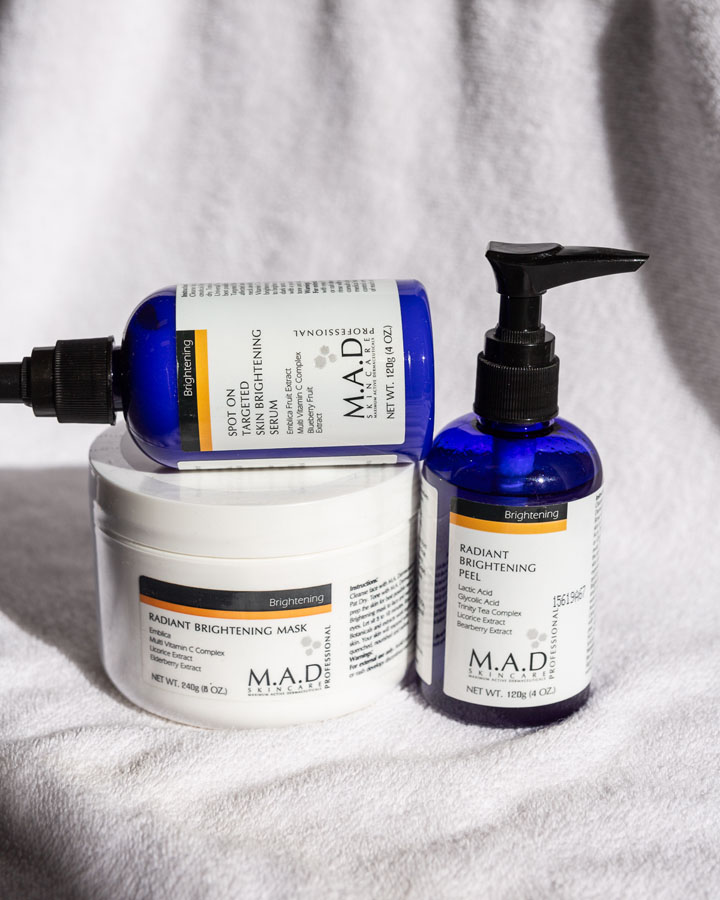 Take 20% off this trio for your backbar:
Radiant Brightening Peel PRO: This is the perfect treatment for those experiencing uneven skin tones, or anyone with dull, tired skin. pH of 2.19
Spot on Targeted Skin Brightening Serum PRO: helps minimize dark spots, even skin-tone, and add a burst of radiance for dull, tired skin
Radiant Brightening Mask PRO w/ Booster Serum: delivers botanicals to provide a burst of radiance! This penetrating mask has been designed to rejuvenate skin at a cellular level. Try giving some to clients to use overnight for best results!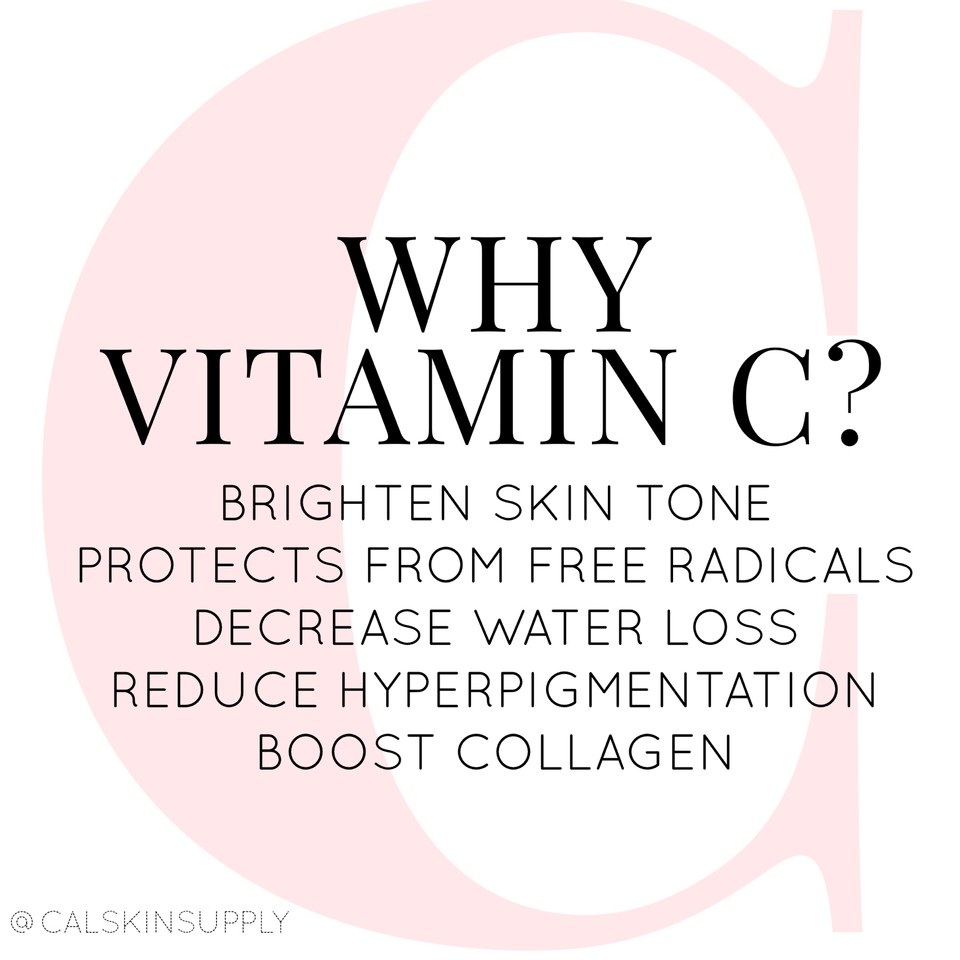 Save 15% when you purchase 3 Shira Vitamin C Serums for your clients' home care routine!
High Potent-C Serum contains potent antioxidants & helps protect the skin from environmental aggressors by fighting free radical damage! Helps to brighten & leave skin feeling more elastic, smooth, soften & firm the skin.
Smooths fine lines & diminishes wrinkles.
Nourishes the skin & refines texture.
Assists tissue regeneration.
Instantly hydrates
Bares a healthy, radiant complexion
Stock up for your treatment room and provide for your clients' skin at home! Save 15% when you order the Shir-Organic Pure AHA Treatment Scrub PRO Size with the Pure AHA Treatment Scrub Retail Size.
This Alpha Hydroxy Acid mix is derived from sugar cane, lemon, apples and grapes, which help clarify and polish the skin's surface. AHAs provide better absorption of other skin care treatments, therefore stimulating new skin and leaving it younger and healthier looking. The natural exfoliating beads are a bonus to this treatment, improving the skin's overall tone and texture. The Pure AHA Treatment Scrubs will provide rejuvenation and health to even the most lackluster skin and reveal a baby-soft complexion.
Blend of Alpha Hydroxy Acids (AHA) refines & balances skin tone
Natural non-abrasive, ultra-fine bamboo & jojoba beads gently unclog pores & exfoliate skin
Restores smoothness to skin & combats appearance of fine lines
Brightens complexion, leaving skin more radiant
The age-defying Vitamin C Reversal Serum by Circadia is an essential treatment for anyone with mature or pre-maturing skin! It contains the most stable & active form of Vitamin C to increase the firmness of skin and neutralize free radicals. This soft, silky serum also contains hyaluronic acid and Vitamin B5 to hydrate and smooth. Recommended for all skin types, but is particularly effective for those in need of connective tissue rebuilding and restructuring. Buy 5 Get 1 FREE!
• Magnesium Ascorbyl Phosphate appears to have the same potential as other forms of Vitamin C, to boost skin collagen synthesis, but is effective in significantly lower concentrations.
• Magnesium Ascorbyl Phosphate is converted to natural acid Vitamin C in the skin.
---
~ Perfect & Protect ~
Help protect and further refine your clients' newly brightened skin with the best SPFs!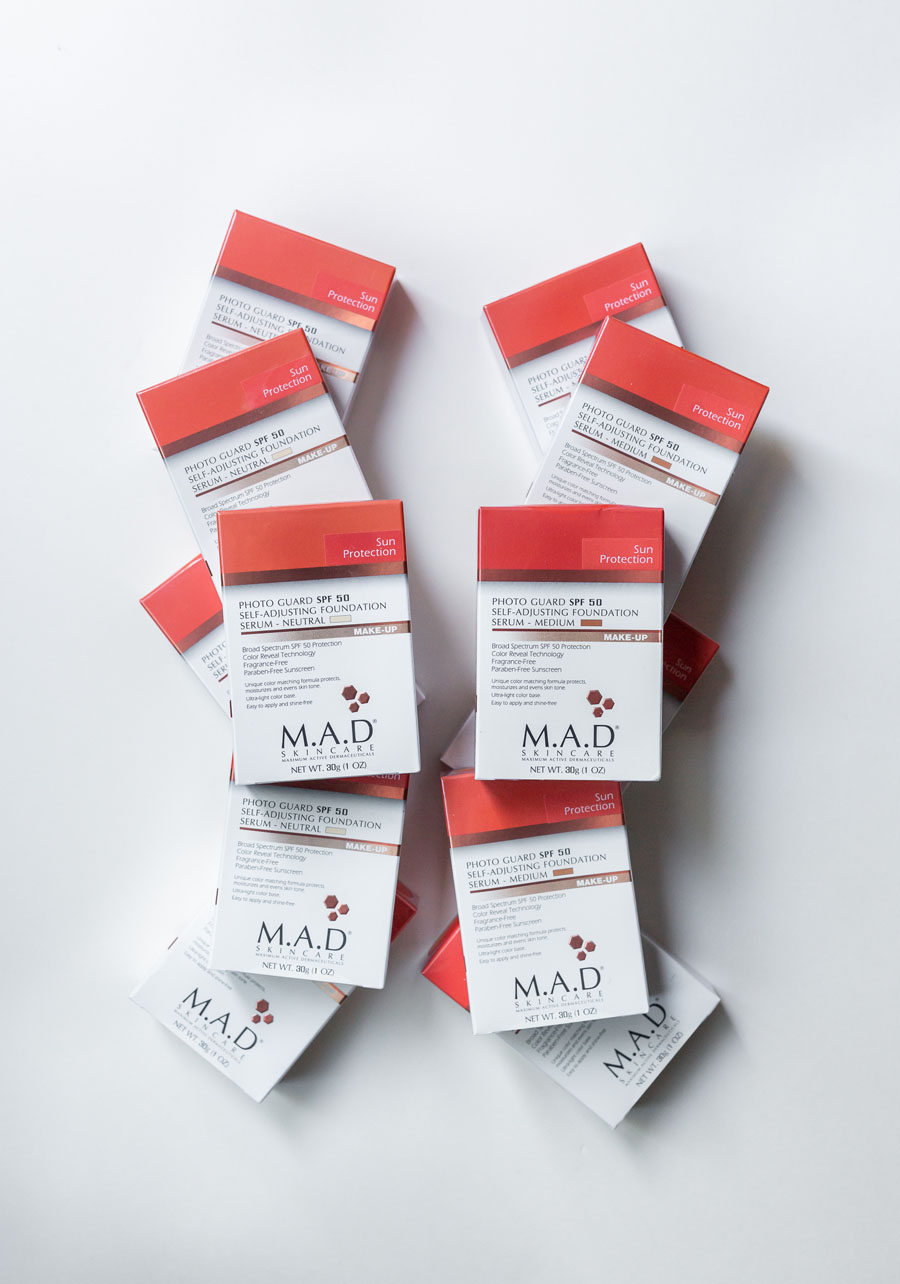 Save 20% on 6 Photo Guard SPF 50 Self-Adjusting Foundation Serums in Medium & 6 Photo Guard SPF 50 Self-Adjusting Foundation Serums in Neutral
M.A.D's PhotoGuard Self-Adjusting Foundation Serum SPF 50 is a miracle product for light to medium skin tones!
• Innovative 2-in-1 formula combines sheer SPF 50 protection with an ultra light color base to even out skin tone and help combat visible signs of aging.
• The unique color matching formula protects, moisturizes and balances skin tone, leaving oily skin shine-free and moisturizing dry spots.
• Very easily to apply, ideal for light to medium skin tones.
• Great for all skin types, including sensitive skin
Buy 5 Get 1 FREE when you stock up on Circadia's Light Day Sunscreen in Retail Size. This lotion has been specially designed to provide optimal UV & environmental protection humectants, and is packed with potent antioxidants and soothing ingredients to moisturize and prevent irritation. The award-winning photo stabilizer ingredient Solastay® S1 reduces sensitivity issues commonly associated with UV absorbers. Innovative antioxidants Lipochroman-6 (TM) and Preventhelia (TM) effectively prevent damage to DNA proteins caused by UV exposure.
• Specifically targeted ingredients that offer proven broad spectrum protection
• Recommended for daily use
• So gentle it's safe for use after peels, microdermabrasion, waxing and laser procedures
---
~Tons of Circadia Cleansers! ~
This popular, unique soybean oil-based, non-foaming facial cleanser gently removes makeup, dirt and other impurities while leaving behind an invisible veil of antioxidants. Vitamin Veil is the perfect cleanser for anyone with dry, aged skin or who have just had a peel or surgical procedure!
This revitalizing cleanser gently and effectively removes dirt, makeup and lipids without harming the skin's barrier or denaturing keratin. Recommended for most skin types, particularly effective for normal to combination skin!
This especially light cleansing gel lathers into a creamy luxurious foam that deeply cleanses, while active ingredient beta-hydroxy salicylic acid helps to soften and exfoliate the skin. Antiseptic properties work to reduces sebum production and loosen keratin plugs in the sebaceous follicle.
This gentle non-foaming cleanser contains milk protein, vitamins, natural plant essences, oat and wheat gluten. This combination helps to retain moisture and naturally brighten the skin for a youthful glowing appearance. The gentle cleanser contains lactic and mandelic acids, which provide gentle exfoliation of the skin while lightening and hydrating the skin diminishing the appearance of hyper pigmentation.
This soft, honey exfoliating cleanser contains patented micro-beads of natural beeswax. It gently cleanses and exfoliates the skin while absorbing extra oil. Recommended for all skin types, particularly effective for oily skin types and skin types that require additional exfoliation.
Want to try it all? Buy a PRO Vitamin C Reversal Serum and PRO Light Day Sunscreen and get your choice of PRO Cleanser for FREE! **(Excluding Cleansing Gel With Salicylic Acid)**
---
~ More CSS Sales! ~
SAVE 15% ON EXPURTISE EFFECTIVE ANTI AGING MARULA CBD OIL!
CBD Marula Facial Oil calms skin inflammation, sunburn, redness and sensitivity while providing superior massage slip without clogging pores! The infused cannabidiol hemp oil regulates sebum production and delivers powerful antioxidant protection against harmful environmental damage, leaving the face brightened, nourished and hydrated.
Key Claims:
• Protects against environmental damage with antioxidants
• Reduces redness and promotes even skin tone
• Improves skin texture
• Provides superior facial massage slip without clogging pores
---
Wax Clearances
EPILLYSS SUGAR PASTE FINAL BLOWOUT SALE!! BUY 3 GET 3 FREE!!
Supple Sugar Paste
Hard Sugar Paste
Regular Sugar Paste
Soft Sugar Paste
EPILLYSS NOVATHERM HARD WAX BLOWOUT SALE!! BUY 3 GET 3 FREE!!
Se-Brazil COCO & DIVA Mix 25lb. Box CLEARANCE PRICED
---