Now we have Melissa Bivelacque! She is another amazing woman on our CSS team this year at the upcoming Skin Games in Las Vegas! We are so thrilled to show the world what these skilled professionals can do. Therefore, we will be featuring sponsee on our blog individually. You may even recognize a few of these women from our #CSSTuesdayTips.
So without further ado, let's meet Melissa Bivelacque!

Women Supporting Women
Melissa is the owner The Nail & Wax Room and Advanced Aesthetics Training of Connecticut with 16 years' experience under her belt. She chose CSS as her sponsor because of CSS's story!
Melissa met Kelli and Jullea at last year's Skin Games and was inspired by CSS's history as a family owned, women-run business. Kelli offered Melissa so much support by chatting with her, bouncing ideas off of each other, and holding her accountable to deadlines.
Being sponsored by CSS gave Melissa a sense of camaraderie, lifted her spirits, and helped her through hard times. This is the ultimate in women supporting women!!

Beauty Through Generations
Melissa comes from a long line of women helping other women look and feel great! Her grandmother owned a salon. She recalls "lov[ing] the beauty industry, from the time I was a small girl. I was hanging out in my grandmother's hair salon with the old ladies that would pinch my cheeks while getting their perms and roller sets."
In high school, Melissa graduated to filling her own nails and coloring her own hair, with no formal instruction! She began and ended her 20's working in the hospitality industry. Then found her way to esthetician school through the influence of a friend.
Melissa was so gung-ho to launch her career that she had a job lined up before even graduating! She has been so successful that 10 years down the road, she wound up buying the business she started at!

Sweet Dreams
Melissa's dreams for the future are ever-changing! She would love to open a second location, and might someday look into offering outdoor services on the water. She loves to share her knowledge of esthetics with others, and has been taking some online classes.

Product Picks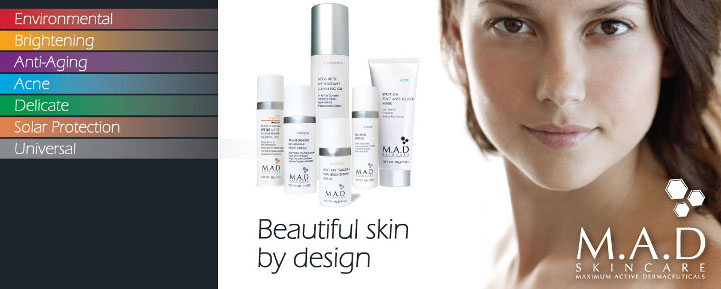 Melissa used a variety of the M.A.D. Skincare peels such as:
40% Glycolic Peel,
Delicate Skin Resurfacing Peel and Mask,
Environmental Renewal Peel,
Radiant Brightening Peel and mask,
Jenasus Growth Factor Peel and mask,
and 2B Bio Beauty peels in her case study, among others.
She chose to use both M.A.D Skincare and 2B Bio Beauty Peels on her client. Melissa's client had medium to deep wrinkles. She had seen some great results with both of these product lines but had never used them prior to the competition. Melissa's model's skin looks amazing now and she is very impressed with the results!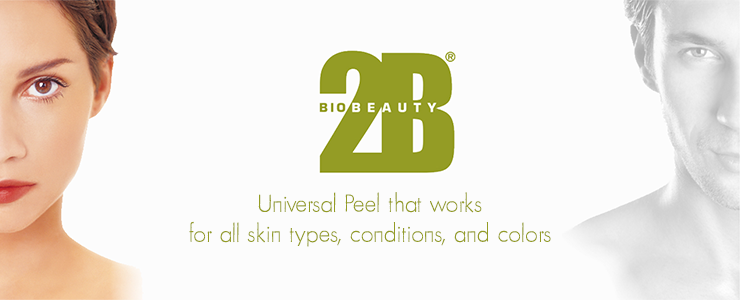 Smooth Sailing
Melissa's treatment plan for her client went very smoothly, but unfortunately, her client lost her job just prior to filming. Melissa was thrilled to be able to help her client look and feel better during a tough time.

Best of luck to all of our competitors!
Up until the week of The Skin Games, we will be telling you a little more about each of our sponsees. You will learn more about who they are and why they love us at CSS. Make sure to follow along and see what all the commotion is about. The Skin Games is an industry event you don't want to miss.
While you are learning more about each of our sponsees don't forget to continue learning about us and all of our products through Facebook Messenger. Click here and you will continue the California Skincare Supply journey in Facebook Messenger. When FB Messenger opens, click the GET STARTED button and you're in! Our chatbot can help you learn about a variety of our product lines and how to connect with us.
UPDATE!
You can start casting your VOTE everyday for your favorite player in TSG 2019 PEOPLE'S CHOICE AWARD from 1st April, 2019 to 7th April, 2019.
Note:
People can vote for players once in a day.
Every player has a customized voting link that can be copied and sent to people for easy access to vote.
A player can easily access his/her unique voting link by clicking on his/her name on the page and can share it to friends on social media platforms.
Is your favorite player in The Skin Games?
All you've got to do is vote for them once in a day as soon as voting commences.
On your marks. Get your keypads set. GAME ON!!!