It's Back-to-School Season for skincare, so CSS is returning to it's roots: Acne Care!
California Skincare Supply (CSS) originated in 1986, when Kelli Anderson and her mother Mary Keller opened their spa, Face & Body Studio was dedicated to improving their clients' skin, with a special focus on treating severe acne. Mary and Kelli's global search for skin care brands with the highest levels of active ingredients led them to the tools to help change their client's skin.
This research also eventually led them toward providing continuing education for estheticians and distributing the top professional skincare brands to North American estheticians. CSS now offers professional treatments as well as full home care lines specifically for the treatment and management of acne.
Acne is characterized by pimples, whiteheads, and blackheads, formed when hair follicles are clogged with oil and dead skin cells. Acne is caused by many reasons – hormones, genetics, diet, stress and excess bacteria and oil production. Acne is also leading cause of depression among young people, although it affects people of all ages. It can be a physically and emotionally painful affliction that many cannot find relief from using over-the-counter treatments. Welcome those suffering from acne into your care with sensitivity to their feelings and experience, appropriate skin and product knowledge, and a personalized treatment plan!
---
Professional Treatments for Acne
The successful reduction of serious acne begins in the treatment room, with an esthetician knowledgable about the skin and ingredient technology. Treatment of acne revolves around reducing inflammation, unplugging the follicle, soothing irritated skin, reducing harmful bacteria, and exfoliating dead skin cells to prevent future pustules.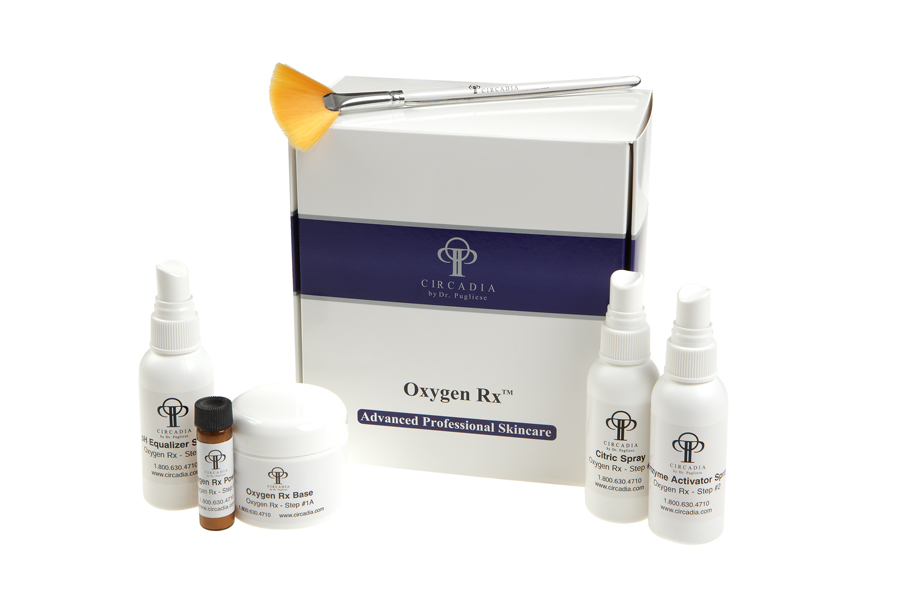 From Circadia by Dr. Pugliese, consider the Oxygen Rx Treatment used in conjunction with the Cocoa Enzyme set to decongest and clarify. The Oxygen Rx Treatment uses a controlled amount of oxygen to provide maximum benefits to help reduce the ruddy look associated with acne. Oxygen Rx also provides germicidal action for killing P. acnes. It breaks the protein bonds that hold corneocytes together, while also bleaching by oxidation. The Cocoa Enzyme is a gentle anti-inflammatory enzyme containing bromelain, papain, trypsin and cocoa. This enzyme will exfoliate gently, polish and prepare the skin for the OxygenRx while also bringing down inflammation. The Oxygen Rx is great for all skin concerns, but especially acne and rosacea.
From M.A.D Skincare, CSS recommends the Acne Peel, Delicate Peel, and Radiant Brightening Peel. These peels can be used individually or layered with themselves or with each other. For example, if a client with acne also has post-inflammatory hyper-pigmentation, the esthetician can do 1 layer of acne peel to address the plugged follicle, and 1 layer of Radiant Brightening Peel to address the post-inflammatory hyper-pigmentation. If the client also has sensitivity and inflammation, the esthetician can apply a third layer of the Delicate Skin Peel. With M.A.D Skincare, you can customize the peels to layer, depending on the clients skin concern and sensitivities. Watch our M.A.D Peel Layering Demo video on YouTube here!
From 2B Bio Beauty, we recommend the unique, acid-free 2B Bio Peel, which mimics micro-needling-like results by using organic spicules imbedded in the skin to stimulate the exfoliation process from within. This treatment is very effective at smoothing acne scarring and resurfacing. It is an excellent choice for acne and will rapidly bring pustules to the surface for extraction! Watch our full 2B Bio demo video on YouTube here!
---
Retail Products for your Acned Clients
Treating acne goes far beyond the treatment room. Benzoyl Peroxide and Salicylic Acid are the most common actives used to control and treat overactive sebum production and acne inflammation on a daily basis. The following product lines all feature these ingredients! It also helps to recommend dietary changes, plenty of water, and changing pillowcases often to clients with acne issues.
Acne Home Care Routine from Circadia by Dr. Pugliese

Get the benefit of Circadia's commitment to cutting-edge product ingredient technology. Your clients will love this 5-step daily home care routine from Circadia, especially if you recommend high levels of proven acne-fighting actives such as salicylic acid and benzoyl peroxide to deliver results.
1. Cleansing Gel with Salicylic Acid
2. White Willow & Juniper Clearing Mist to clarify and tone
3. Daytime Control correcting lotion with antimicrobial, oil-reducing peptides
4. Nighttime Control Benzoyl Peroxide lotion
5. Spot Stop spot treatment to soothe and cool acute breakouts
Acne Home Care Routine from M.A.D Skincare Acne Line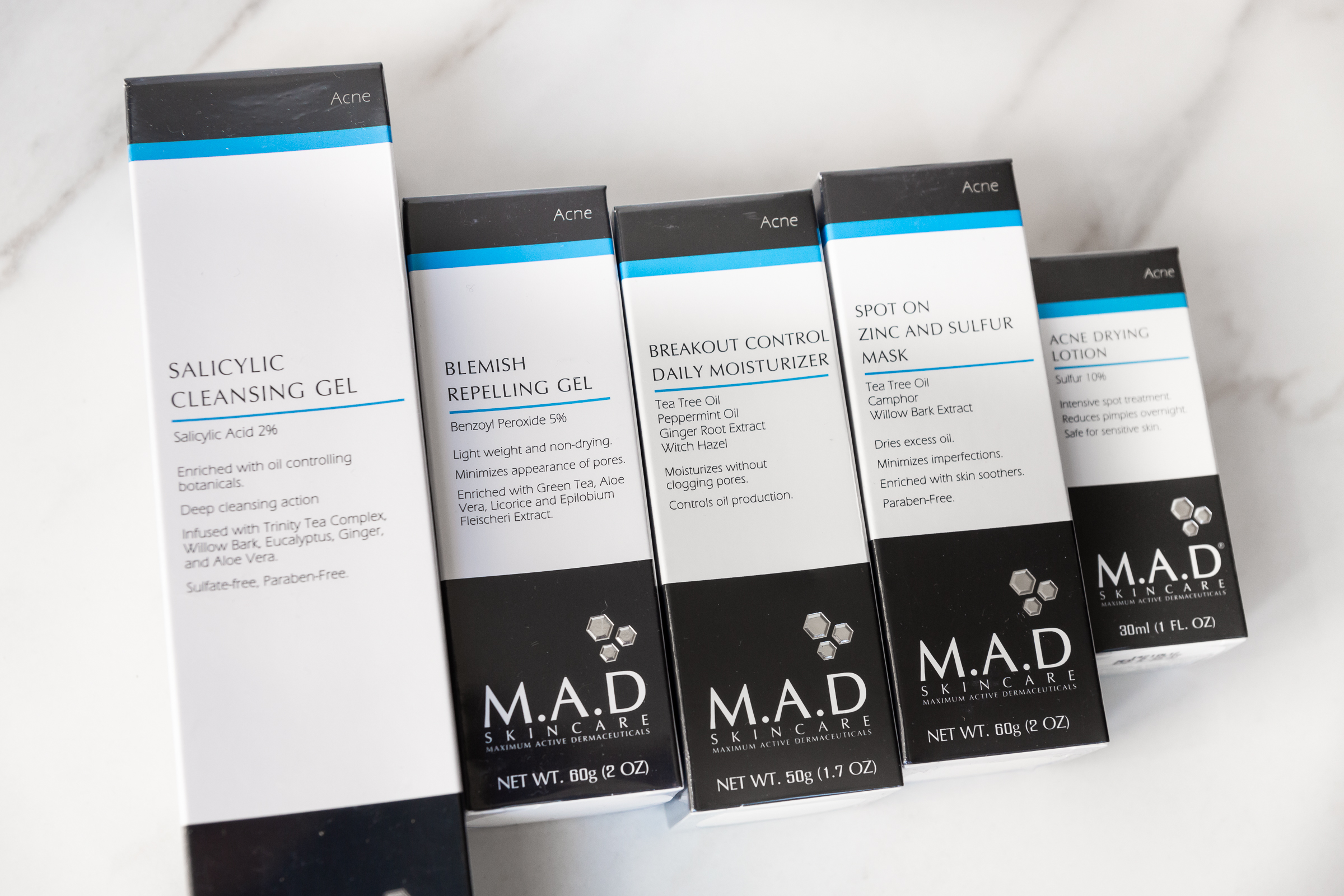 Harness the power of science fused with natural ingredients from Maximum Active Dermaceuticals. This 5-step routine brings together proven levels of salicylic and benzoyl peroxide along with sulfur and tea tree oil to treat acned skin at home.
2. Blemish Repelling Gel with 5% Benzoyl Peroxide
3. Breakout Control Daily Moisturizer soothes and calms
4. Acne Drying Lotion with Sulfur
5. Spot On Zinc & Sulfer Mask retail size
Acne Home Care Routine from Shira Esthetics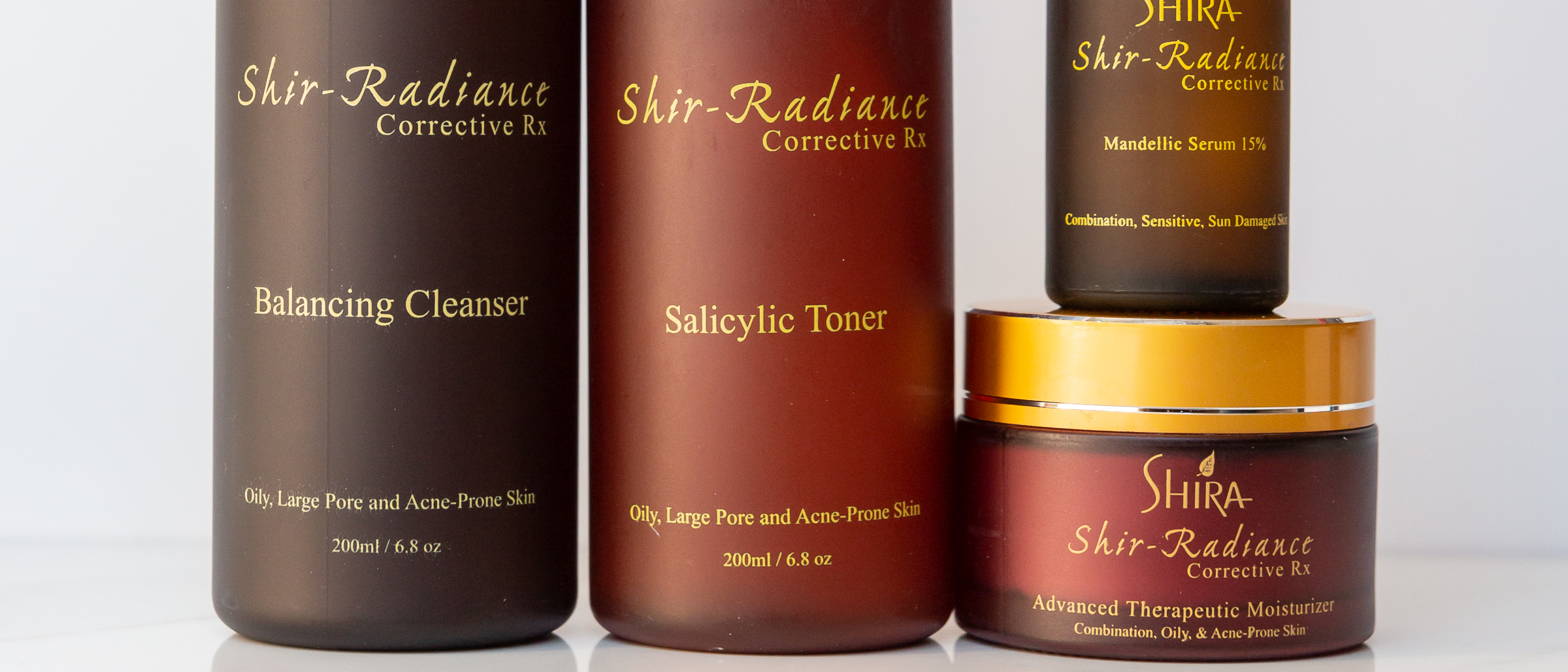 Offer your clients a more organic alternative, with the gentle, botanical-based home care routine from Shira's Shir-Radiance Corrective Rx Line.
1. Balancing Cleanser with botanicals and essential oils
2. Salicylic Toner to detoxify and cool
3. Mandelic Serum 15% exfoliates and brightens with Mandelic Acid, Witch Hazel, and Lactic Acid
4. Advanced Therapeutic Moisturizer
5. Solar Energy Drying Lotion (not shown)
---
want more CSS?
Join us LIVE on Facebook with Kelli and Jullea on Monday, September 23rd at 4PM PST for more professional beauty industry info!
---
Our online Learning Center contains multiple options for continuing your product knowledge education! Find it at https://css.esthetics-ed.org/
Tap into our Facebook Messenger Chat system to learn our brands or find out how to treat general skin concerns. Open it here!
Call us directly, we love answering your questions and helping guide you! 1-800-500-1886 or 1-831-438-7401 10:00am to 4:00pm Monday-Friday, Pacific Time!