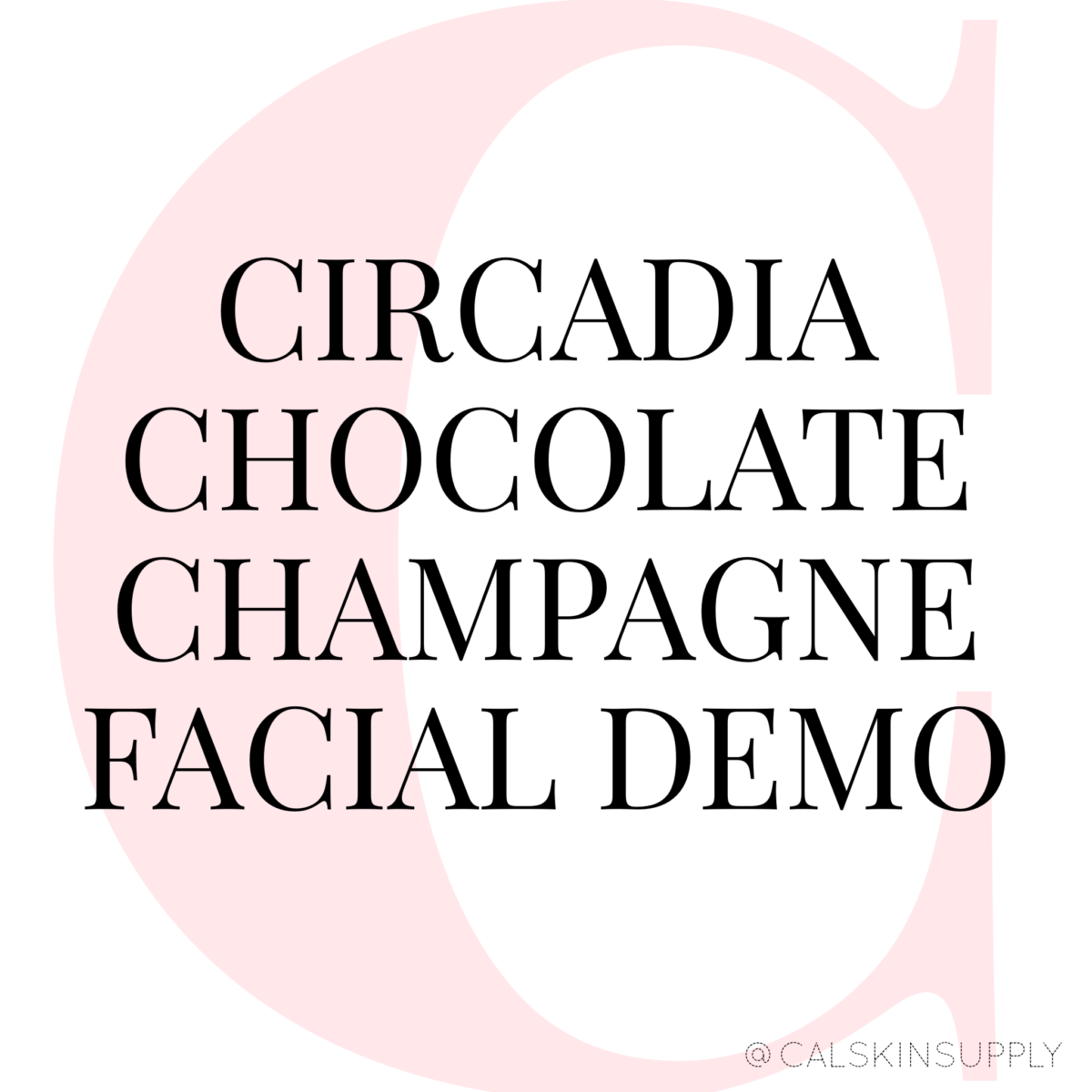 Circadia Facial Demo Videos + Upcoming Events
Circadia by Dr. Pugliese is one of our oldest partners in the skin care industry. Their dedication to advancing ingredient technology and educating estheticians is truly inspirational!
Keep reading to find 3 Facial Demonstration Videos using Circadia products and protocols: The Triple Berry Brightening Facial, The Chocolate & Champagne Facial (great for Valentine's!), and the Caviar Lime & Passionfruit Facial (psst, they all smell AMAZING!)
---
Plus, check out our education class with Circadia in Oakland, California on Monday, April 20, 2020! Find the event link here!
---
Chocolate & Champagne Facial
Indulge the senses with the aroma of sweet chocolate, thanks to the natural antioxidant, nourishing, and protective properties of raw cocoa powder boosts healing for any skin type!
The gentle exfoliation of natural papaya and pineapple enzymes polish and prepare the skin for a revitalizing Oxygen treatment. Pure oxygen boost circulation, stimulates cell turnover, and leaves skin hydrated and revitalized.
---
Caviar Lime & Passionfruit Facial
A unique enzyme mask facial that delivers advanced exfoliating technology utilizing Lime Pearl Caviar to gently rejuvenate the skin. This complex formulation delivers gentle exfoliation with a burst of antioxidant support to treat all skin types. Gently rejuvenate and hydrate the skin with a burst of antioxidants for a polished glow.
Products Used:
Vitamin Veil Cleanser, Amandola Milk Cleanser, Caviar Lime & Passionfruit Enzyme Mask, Blueberry & White Tea Hydrating Mist (find it on sale this month here!), Vitamin C Reversal Serum, AquaPorin Hydrating Cream, Marshmallow Whip Hydrating Mask, and Light Day Sunscreen Broad Spectrum SPF-37
---
Triple Berry Brightening Facial
A unique combination of exotic berries from the Outback Australian country partnered with the exfoliating properties of Lactic and Mandelic acids, designed to nourish, moisturize and brighten skin for a healthy and radiant appearance.