Introducing one of our newest professional skincare lines for Estheticians, Clear Choice by Dermastart!
ClearChoice is a results-driven clinical skin care line that utilizes botanicals as well as highly active ingredients proven effective in achieving physician-grade results! 
Choosing professional skin care lines is one of the most important decisions for the future of your esthetician or spa business! ClearChoice has diligently researched the finest ingredients to meet every individual's skin care needs.
With a variety of cleansers, masks, moisturizers, and resurfacing and chemical peel options, ClearChoice provides you with the opportunity to serve your clients with VERY customizable skin rejuvenation planning.  The wide variety of active ingredients in their selection of peels allows you to work as progressively or aggressively as is appropriate for your client.
ClearChoice scientists continue to research and test the latest ingredients to ensure they are prepared to utilize the most futuristic data in the science of skin care rejuvenation!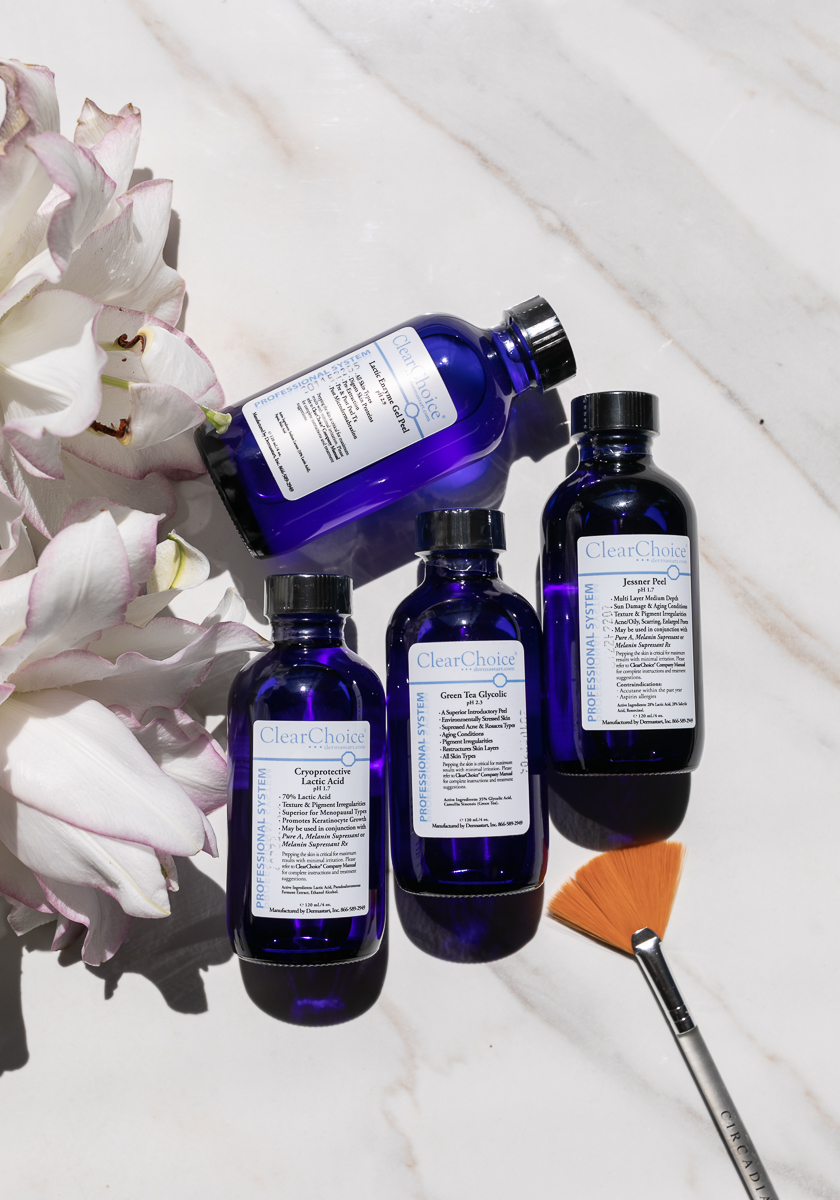 25% Mandelic Acid Peel - Mandelic Acid induces less redness, flaking and skin irritation, and is best for Fitzpatrick types III-VI. This is a great alternative for clients who are sensitive to AHAs. Perfect for smoothing fine lines and wrinkles, brightening, Rosacea, Hormonal Type Acne, Pigment Irregularities

50% Glycolic Acid Peel - Glycolic Acid directly influences epidermal keratinization that helps address multiple concerns, such as sun damage, acne, dry aging skin, and melasma.

70% CryoProtective Lactic Acid Peel - Lactic Acid is the keystone of Alpha Hydroxy Acids (AHA's). Lactic Acid is beneficial in treating hyper-pigmentation, acne scarring and fine lines, and dry aging skin.

Acne Peel - With 35% Salicylic Acid, this peel prevents sebum blockage, eases extractions, and prevents pseudofolliculitis. Perfect for oily skin, Acne, and Rosacea Types II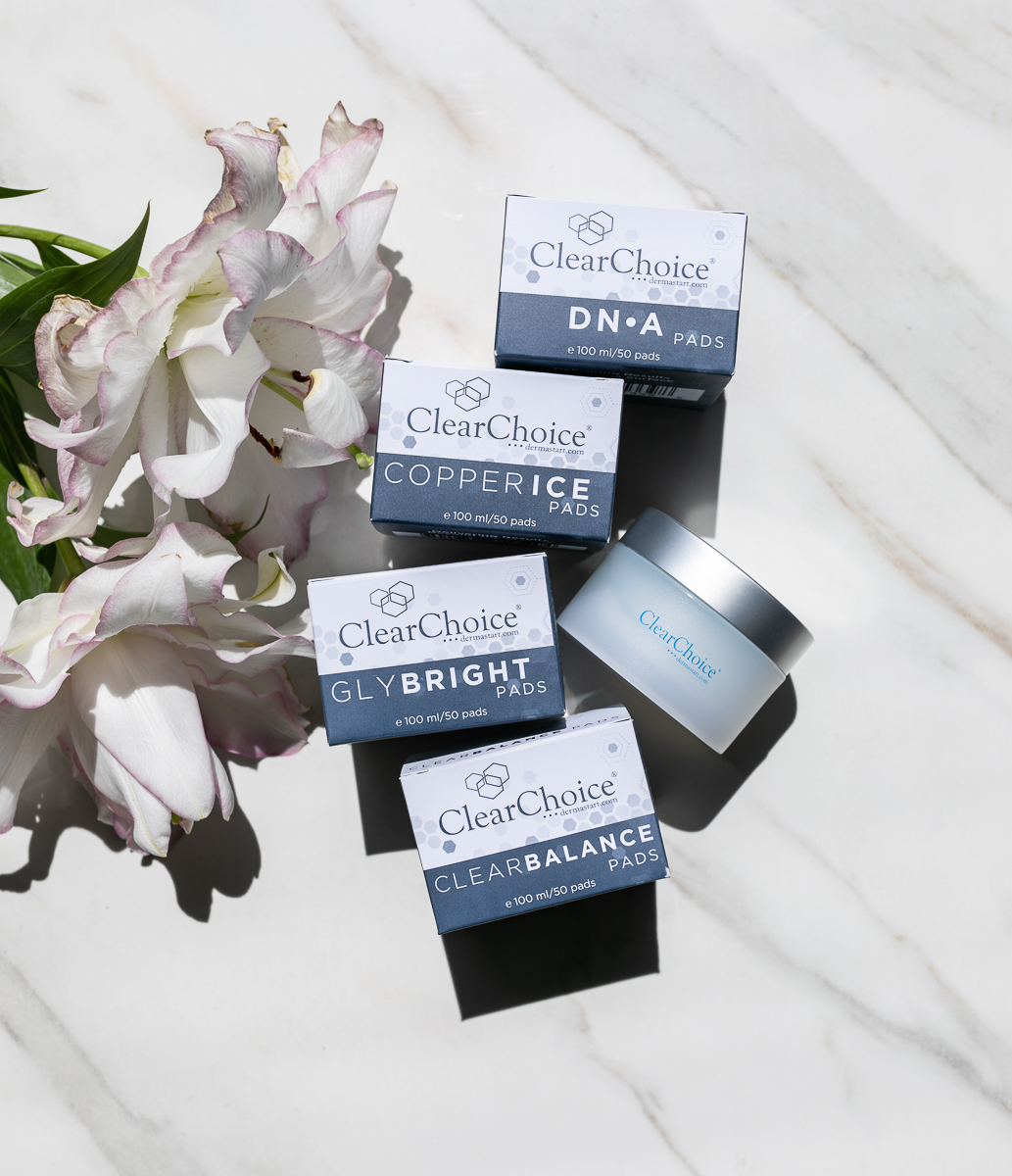 Clear Choice Pads
DN•A Pads - focuses on anti-aging, DNA Repair, Acne, Loss of Elasticity, Sun Damage, and Anti-glycation with peptide that activates skin's natural repair function. Great pre-treatment for peels!

CopperICE Pads - focuses on anti-aging, Normal/Oily skin, hyperpigmentation, fine lines & wrinkles, and texture Irregularities by promoting keratinocyte growth and fibroblast adhesion for a skin regenerating effect and enhanced wound healing.

ClearBalance Pads - Supercharged pads infused with salicylic acid and botanicals help penetrate deep into clogged pores to reduce acne; formulated for oily and problematic skin types.

GlyBright Pads - promotes cellular renewal by gently exfoliating dull dead dermal cells and helping maintain a brighter, wrinkle-free complexion
Mission Statement – To promote the principles of education with innovative trends to the cosmetic industry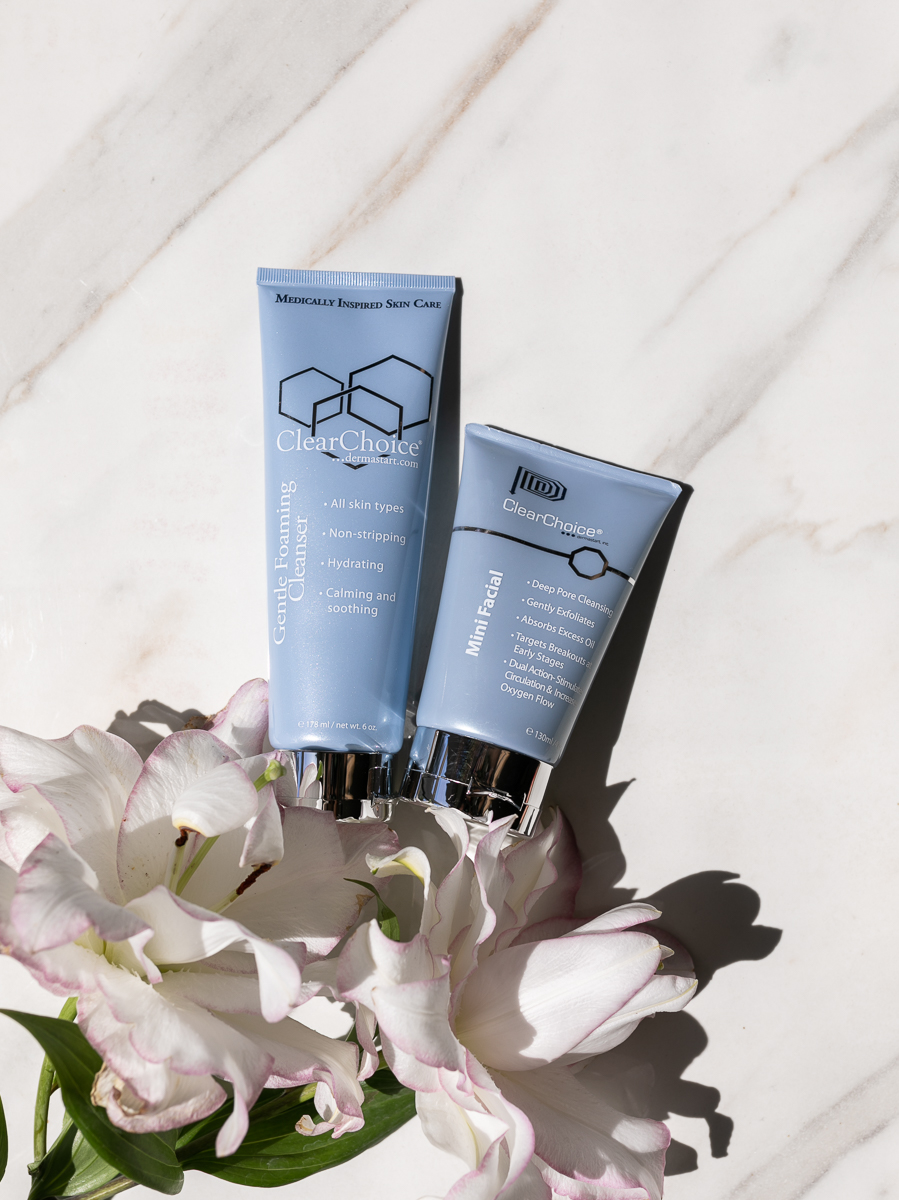 Mini Facial + Cleanser
Mini Facial - an invigorating (daily or weekly) treatment with all the essential ingredients to dissolve blackheads, balance sebum production, stimulate the skin's defense system, and recapture a radiant glow. Recommended for all skin types. Deep pore cleansing mask gently exfoliates, absorbs excess oil, targets breakouts at their early stages, stimulates circulation and oxygen flow.

Gentle Foaming Cleanser - a soap-free foaming cleansing gel designed to help skin achieve its natural pH balance. Removes excess impurities and dissolves make-up residue without harsh dryness. Mild enough to use several times per day, and perfect for post-care laser and after TCA, Jessner, Lactic, Glycolic, or other Peels.
ClearChoice Lumi Enzyme Masque
Gently purifies, soothes, & clarifies all skin types.
This is the perfect therapy for Acne, Rosacea, Hyperpigmentation.

Contains fortified vitamins and antioxidants to replenish and protect the skin. Improves the appearance of photo aged facial skin, controls sebum (oil) production, helps to brighten and texturize the skin, controls breakouts, removes (PIH) Post Inflammatory Hyperpigmentation and residual acne marks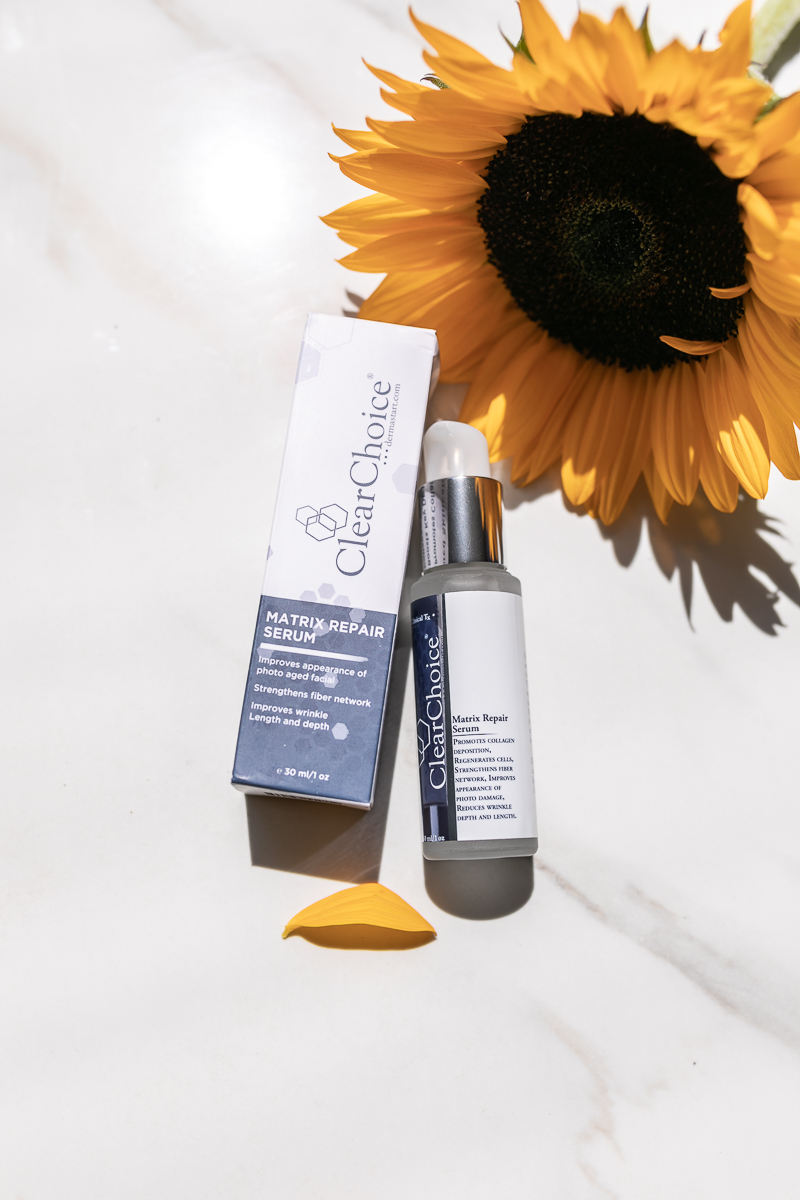 ClearChoice Matrix Repair Serum
The Matrix Repair Serum is a revolutionary serum formulated to reduce wrinkles, loss of collagen, and strengthen the epidermal junction.

Matrix Repair Serum has been proven to increase the synthesis of the dermal matrix molecules that are essential to preserving the skin's youth, improving the appearance of photo-aged facial skin, strengthening fiber network, promoting collagen deposition, regenerating cells, firming skin, and controlling sebum (oil) production.

Alternative to Vitamin A products, and perfect for all skin types and skin conditions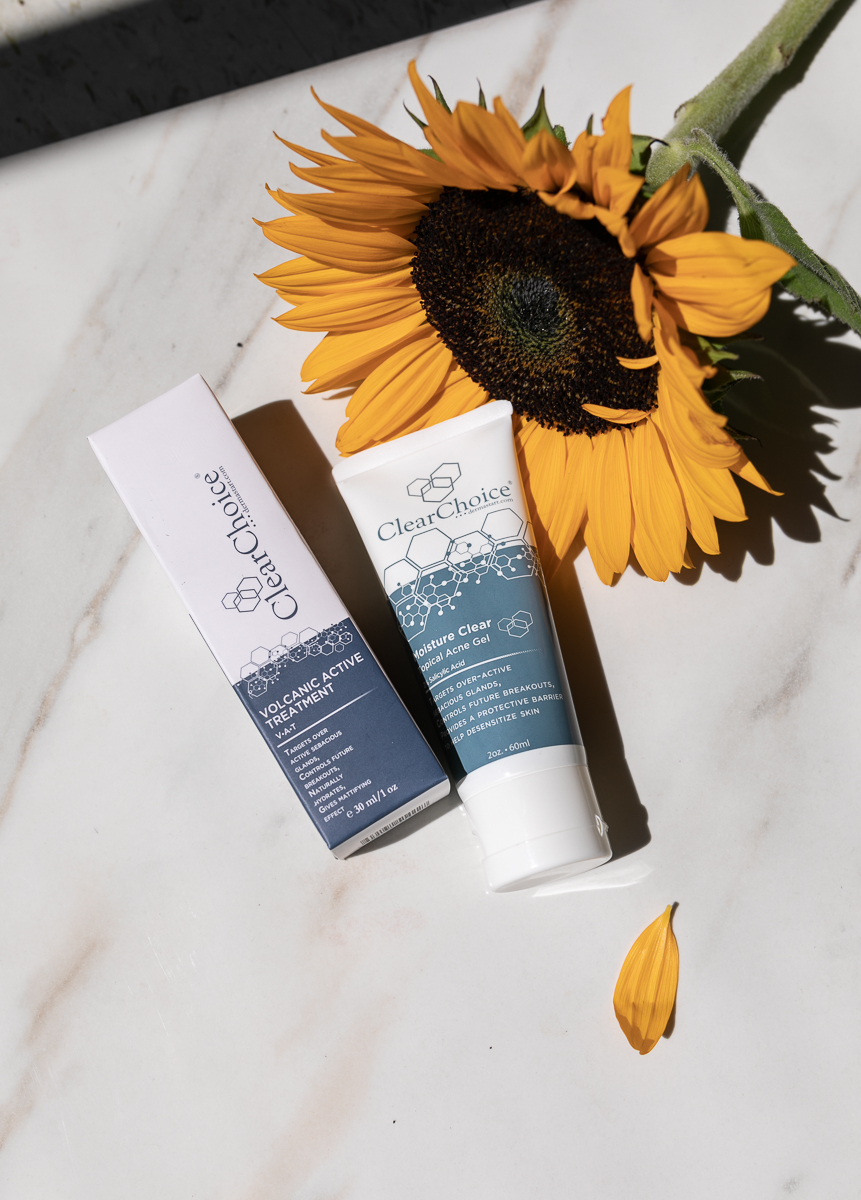 Acne Treatments Galore!
VOLCANIC ACTIVE TREATMENT - contains an African plant-derived complex to help dry out and prevent recurring breakouts, while controlling sebum production, minimizing pores in the T-Zone, accelerates healing by stimulating cell division, and leaves a mattifying effect perfect for oily skins.

MOISTURE CLEAR TOPICAL ACNE GEL - a gel-based moisturizer that contains 2% Salicylic Acid, natural emollients, vitamins and antioxidants. By creating a barrier of protection, this beta hydroxy acid penetrates deep within the follicle to help liquefy trapped sebum (oil) to prevent future breakouts.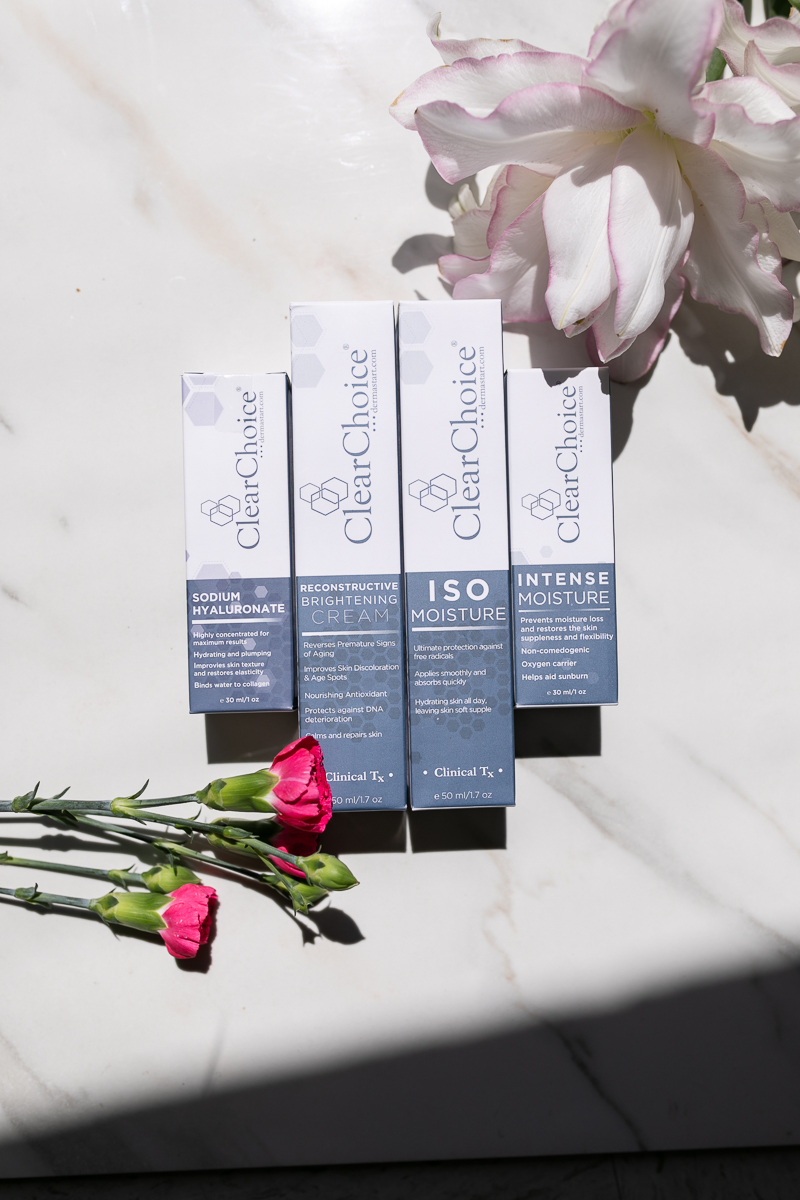 ClearChoice Moisture Products
SODIUM HYALURONATE - a hydrating and plumping serum that helps to boost skin's moisture content, reduce inflammation, trigger cell communicating, and reduce moisture loss. *Can be used with Peels, Micro Current, Micro Needling & MicroDermabrasion*

RECONSTRUCTIVE BRIGHTENING CREAM - targets unwanted discoloration without the use of hydroquinone. Prevents dryness with accelerated healing properties, increasing collagen & elastin production
ISO MOISTURE - made with a special blend of nourishing botanicals (Centella Asiatica, Green Tea, Soy) that help fight free radicals. Green Tea is a superior extract for anti-aging, strengthening elasticity and calming rosacea.

INTENSE MOISTURE - perfect for extreme weather conditions. This natural moisturizer prevents moisture loss and restores the skin suppleness and flexibility, oxygen carrier , relieves sunburn • Eliminates dry and dehydrated skin, and provides a protective barrier for the skin.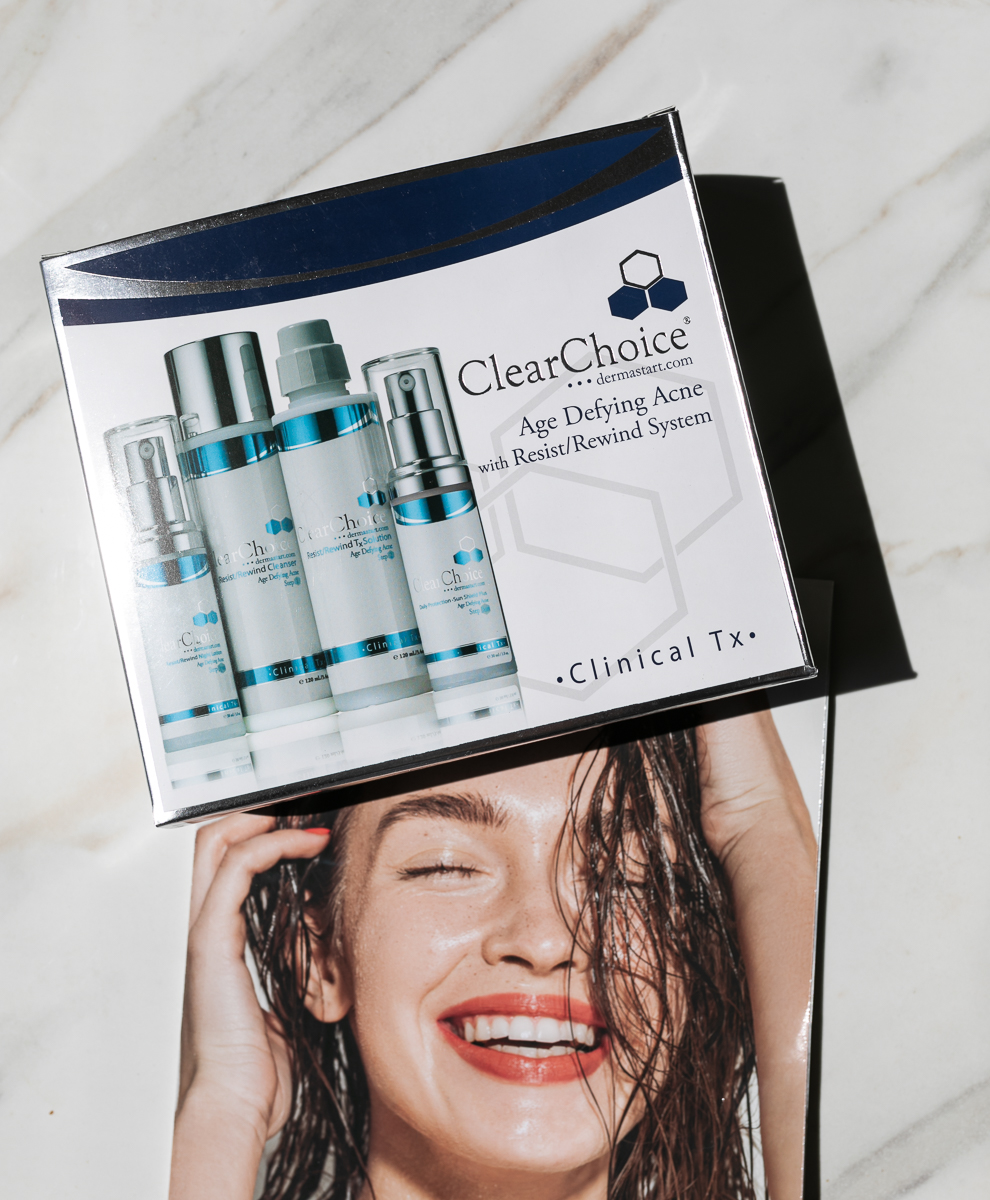 Resist/ Rewind Hormonal System
Resist/Rewind Cleanser - this cleanser contains a rapid new technology that allows a continuous all-day active release of acne fighting Benzoyl Peroxide.

Resist/Rewind Tx Solution - a treatment solution that helps re-balance the skin's pH level, while infusing the skin with nourishing, brightening, and anti-inflammatory ingredients that help to reduce free radicals and acne breakouts

Resist/Rewind Sun Shield Plus SPF30 - recommended for oily/acneic skin types to help protect against harmful sun exposure and help control future breakouts and control over active sebaceous glands.

Resist/Rewind Night Lotion - for critical night time repair, this lotion penetrates deep within skin to help fight breakdown and breakouts. While your clients sleep, Peptides, Antioxidants and Monk's Pepper work together as damage defenders.