It's time for all estheticians to get close and personal with eyes.
This legal update is a great opportunity for California spas and salons looking to expand their offerings and add-on services – specifically with the addition of brow lamination, lash lift and lash tinting services. If you're excited to add these trending treatments to your menu next year – no matter what state you're in, here's everything you need to know to get started with lash and brow services and set yourself up for success.
First, what are these approved lash and brow services?
Lash & Brow Tinting
What it is: Tinting is a semi-permanent dye treatment that can be applied to the brows and/or lashes to temporarily tint and darken the hair. It can also be combined with brow shaping and laminating or lash lifting, to enhance results.
Why you'll love it: Tinting services are quick and easy to perform as a standalone service, or as an add-on to facial protocols with minimal cost. Clients will love the way tinting adds natural definition and eliminates the need for makeup for weeks at a time.
What you'll need: Cream hair dyes in various shades, saline solution for cleansing, liquid oxidant developer, protection papers, color chart, tint palette, color tint remover, skin protection cream and eye mask, tinting application brushes, and mini dishes for dye.

NOTE: The FDA had ruled that permanent dyes (different than temporary tints) are not safe for use in the eye area, but in July 2022, they did an about face and gave the green light to lash and brown tints, specifically a kit by Refectocil. Read about that here.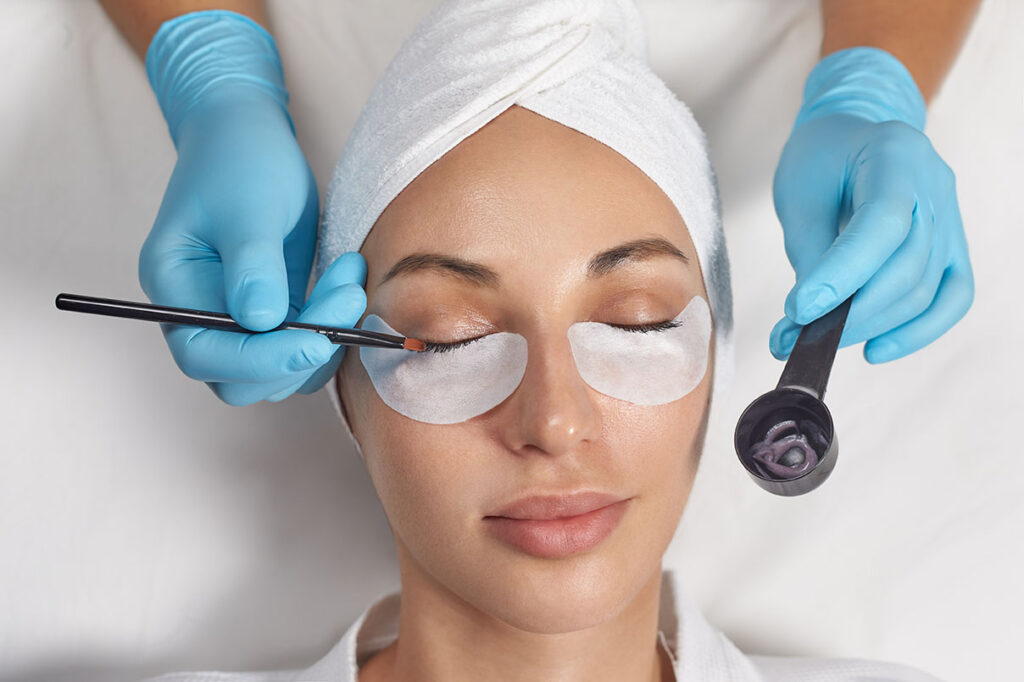 Lash Lifting & Curling 
What it is: Sometimes referred to as "lash perming", lash lifting and curling treatments work with the natural lash. By simply adding a semi-permanent curl to the lash hairs, they appear longer, more voluminous and defined. 
Why you'll love it:

A more time-efficient and budget-friendly alternative to lash extensions, lash lifting is a great option for clients with naturally lengthy lashes or anyone looking to create long, lovely lashes without mascara. Results last six to eight weeks and will have your clients hooked. 

What you'll need: Curl and lift glue, eyelash curl rollers and eyelash lift pads in various sizes, saline solution for cleansing, eyelash curl and lift application sticks, soft cosmetic brushes and application mini dishes, perm and neutralizer solution.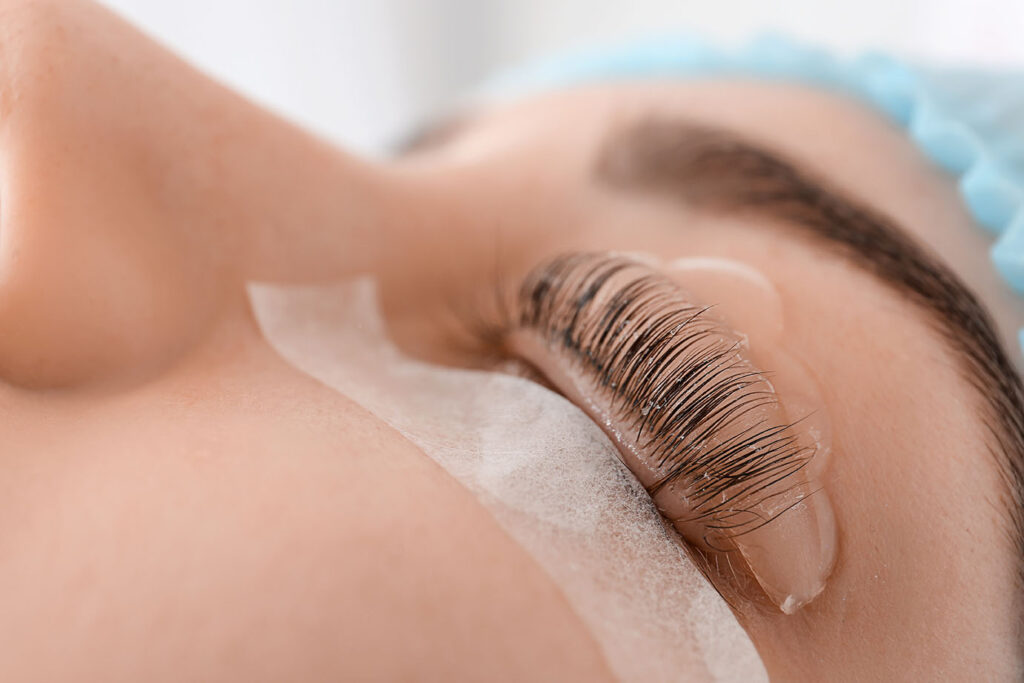 Brow Lamination 
What it is: Similar to perming treatments for the lashes, brow lamination uses a semi-permanent solution to fluff, define or manipulate the brow hairs into a manicured style, and keep them held in place. 
Why you'll love it: Results of a brow lamination are temporary but last for weeks or even months at a time, making them a hit with low-maintenance clients. They also make for a polished, professional and more updated look that your existing brow regulars will love. 
What you'll need: Lash and brow perm solution, eye protection pads, neutralizer solution, soft cosmetic brushes and application mini dishes.

CSS Pro Product Pick: Elleeplex Profusion Lash & Brow Lamination Starter Kit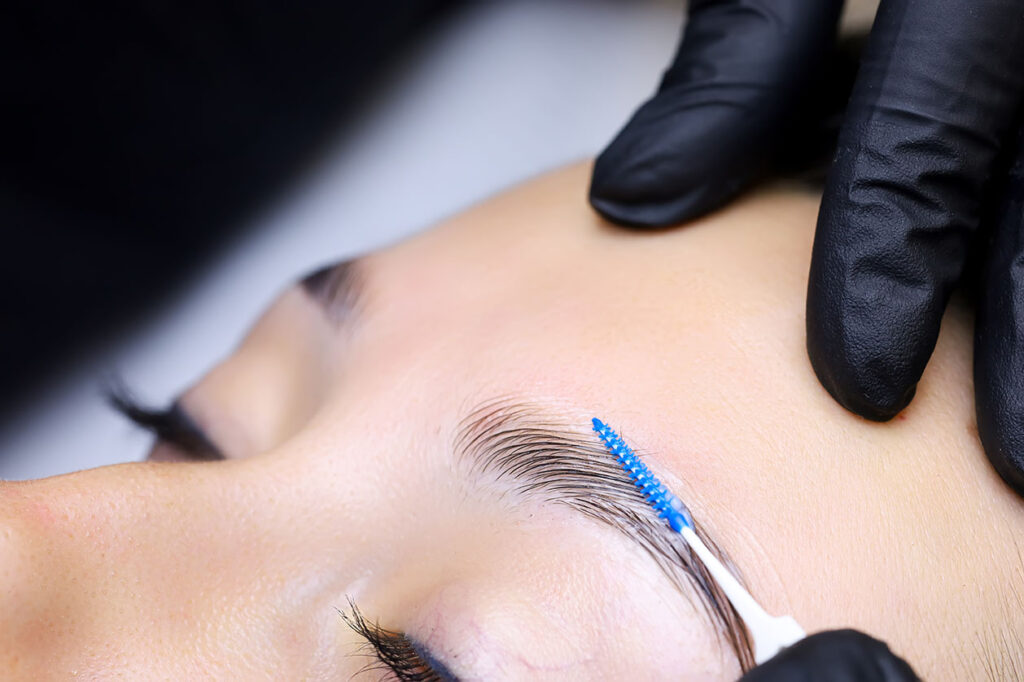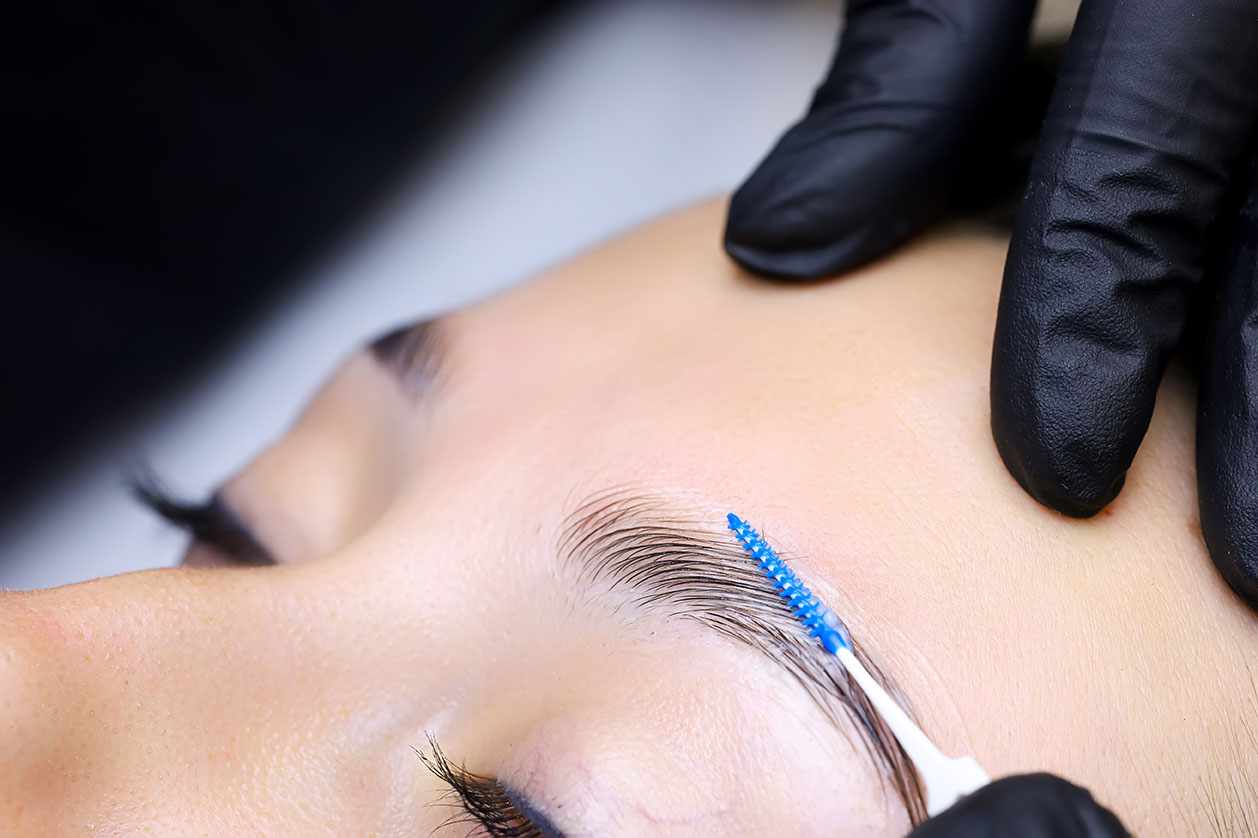 Next, how do you go about adding brow & lash services to your menu?
We've compiled 5 easy tips to get you started.
Tip #1: Get properly trained
We can't stress this enough! Before adding any new service to your treatment menu, acquiring certification and training is essential. You'll want to be sure you feel confident and have lots of practice under your belt before incorporating a new protocol and introducing it to your clients.
Additionally, don't be afraid to display your new certifications and list them on your booking website. Your credentials can help build trust with clients and get them excited about your expert skill set.
California Skincare Supply had a recent training with Elleebana on these treatments. Be sure to stick with us so you don't miss the next one! Bookmark our Learning Center. Subscribe to our newsletter below.
Tip #2: Get the word out
Once you're on your way to getting fully trained and acquiring all the needed supplies, it's a good time to start talking up your new services to your clientele. For example, you might entice them with before and after pics or include an update in your next monthly newsletter explaining all the incredible benefits. Live demos on social media can also be especially eye-catching and attention grabbing for potential clients.
Tip #3: Get your clients hooked
Because brow and lash treatments produce instant results and instant gratification, these treatments often sell themselves. But just in case, it doesn't hurt to offer a little incentive. A few ideas for strategic selling could include package deals, or a free upgrade bundled with other services. You could also offer a rebooking discount at checkout as a thank you to your client for trying something new.
Tip #4: Get equipped
We have you covered right here at California Skincare Supply with products by Elleebana, Check them out below.
We do carry a tinting kit in our store that meets FDA standards, Intense Brow[n]s Professional Kit by RefectoCil
RefectoCil Professional Tinting Starter Kit
Kit includes: 1 Artist Palette for free, 6x RefectoCil colours 15 ml (pure black, blue black, natural brown, light brown, graphite, chestnut), 1x Oxidant 3% liquid 50ml, 1x Eye Protection Papers Extra (80 units), 1x Skin Protection Cream 75 ml, 1x Cosmetic brush soft (5 units), 1x Eye Make-up Remover 100 ml, 1x Tint Remover 100 ml,1x Color Chart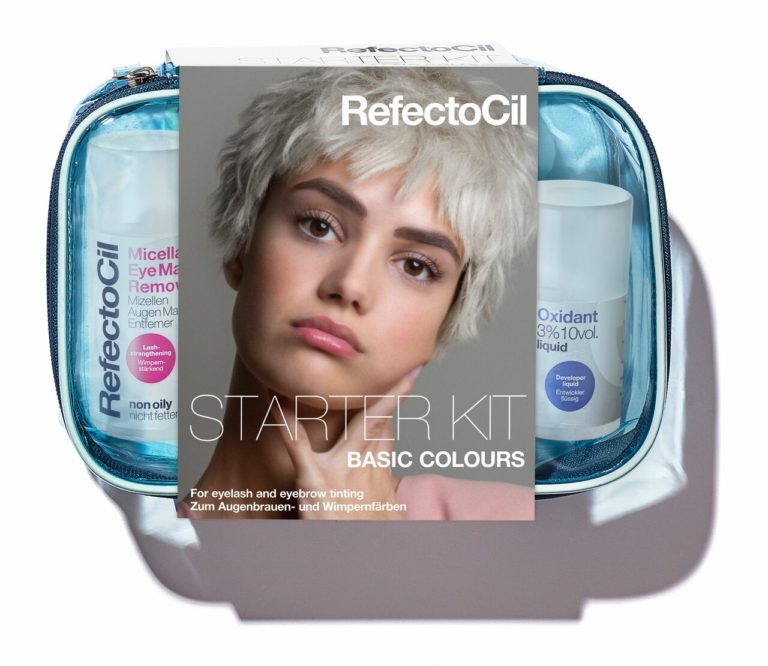 One Shot Lash Lift Starter Kit
Elleebana's Starter Kit has everything you need to get started with your lash lifting services! Elleebana's lash lift kits are globally loved, delivering quick processing times and gentle ingredients. For professional use only.
Elleeplex Profusion Lash & Brow Lamination Starter Kit
Starter Kit Includes: 15 lifting & 15 setting sachets, combo pack of silicone rods, Original Glue bottle with brush, Elleebana Make Up Remover 30ml, application brush, Isolator Tool and Elleeplex ReGen – minimum of 15 treatments
Tip #5: Get connected!
Stay connected with California Skincare Supply and get the Esthetician's Edge with great products, great training and lots of personal attention! 
For helping you learn all the ins and outs of all the latest lash and brow services – including brow and lash tinting, brow lamination and lash lifting – California Skincare Supply offers comprehensive training for estheticians, covering everything you need to know. 
Upcoming online webinars make it easier than ever to learn proper protocols, professional techniques and safety, plus best business practices for pricing, marketing and more. And our upcoming training and certification classes on lash lifts and brow lamination include live demonstrations as well as supply kits and materials from the industry experts at Elleebana. 
Subscribe to our newsletter so you don't miss out!
Training for November 1st sold out. However, you can be the first to find out about new classes being added when you sign up for the CSS newsletter. Subscription form is below. 
Join us in Facebook
In addition, California Skincare Supply is here to answer any questions you may have on any topic related to skincare products and esthetician services. Join our Facebook Group for one-on-one attention. See you there? 
To your success!