RefectoCil to the Rescue!
What You Need to Know About New FDA Approved Products for Your Brow and Lash Tinting Services
Have you heard the amazing news?
At last, estheticians and other beauty providers will have a legitimate option for providing brow and lash tinting services, without fear of breaking any laws or incurring any penalties.
In previous years, these services have been under scrutiny and caused endless confusion within the industry due to varying state laws, unclear rules and regulations, and even intervention by the Food and Drug Administration.
For example, if you've been following the news out of California, you may recall that estheticians were given the green light by a new state Senate bill in May of 2021, only to be reminded in early 2022 that color additive ingredients were still not approved for use around the eyes by the FDA.
Unfortunately, the situation in California was hardly an anomaly. Nationwide, licensed professionals have often been trained by accredited institutions to perform tinting services, only to find out that actually offering these services in their state was illegal and/or punishable by a hefty fine.
Thankfully, the days of having to navigate any gray areas around these services are over. Last month, professional beauty brand RefectoCil announced the launch of the first tinting formulas to be fully approved by the FDA.
According to a recent press release, the newly launched tints – called INTENSE BROW[N]S by RefectoCil – are the result of some dedicated petitioning efforts by industry experts and RefectoCil's parent company, GW Cosmetics.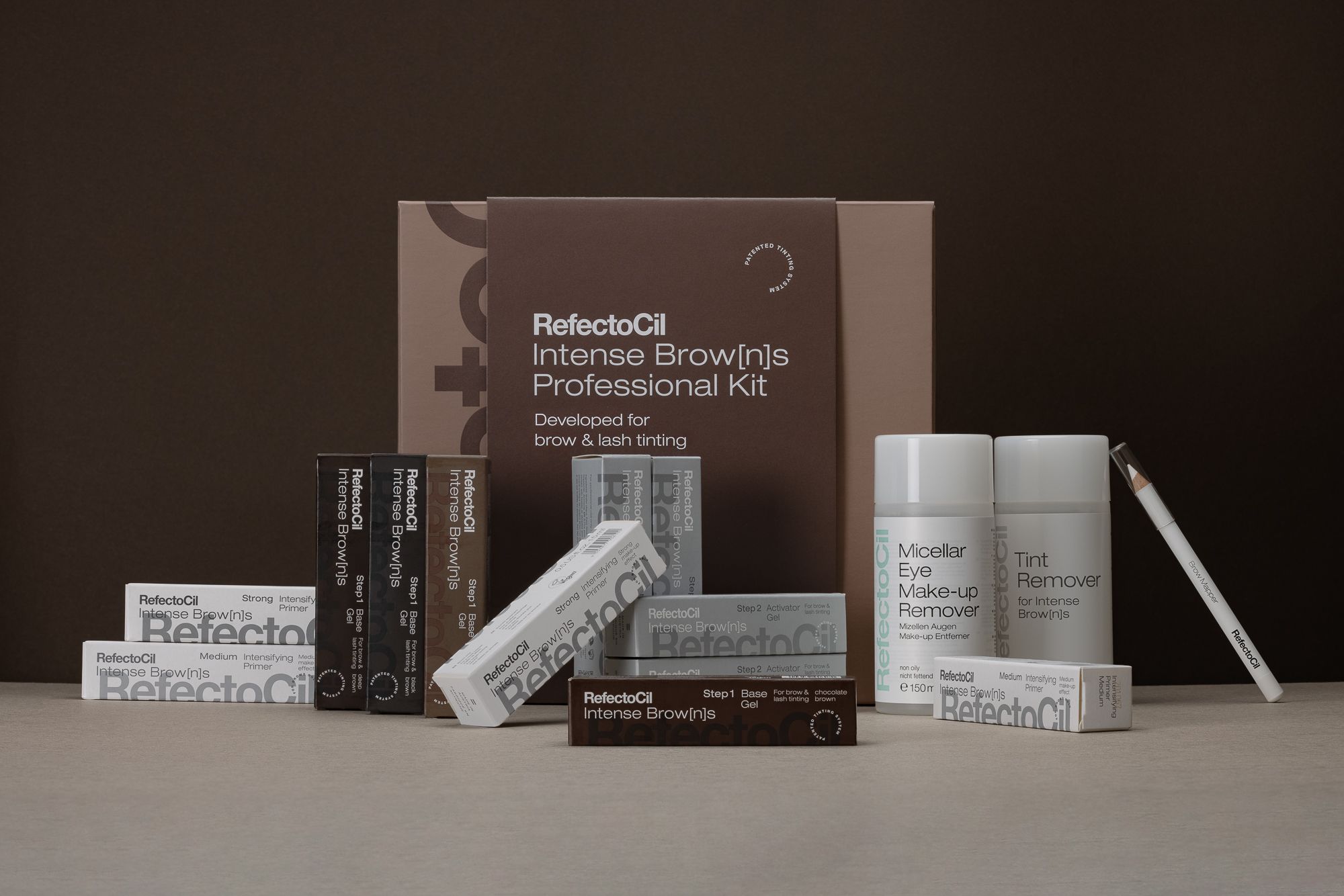 For the first time in many years, the FDA has amended its regulations to allow for the safe use of silver nitrate as a color additive in brow and lash tinting products. The new formulas will feature this additive, and therefore meet all the proper requirements for professional use. As an added bonus, they're also completely vegan, as well as suitable for anyone with allergies or sensitive skin.
California Skincare Supply to the Rescue Too!
As a distributor for RefectoCil, California Skincare Supply is proud to be your source for these new products and help you uplevel your brow and lash services. Arriving shortly in our online store, you'll be able to purchase RefectoCil's Intensifying Brow Service Kit with everything you need to add tinting to your menu and be in compliance with FDA regulations.
Click the image below to see the RefectoCil brow tint transformation!
Learn Best Brow and Lash Tinting Procedures from Refectocil
In the months ahead, you'll want to stay tuned for the brand's upcoming global webinars where you'll be able to learn all about the new products and best practices for implementing RefectoCil's patented system. But we have two to announce here now. Register with the links below:
Also be sure to check out CSS's Esthetician Education page for our other advanced training opportunities and materials to help you prepare. We're excited for this new development and here to support you every step of the way. 
Happy tinting!