Looking to introduce more positive energy into your practice?
If so, it might be time to revisit the many features and benefits of galvanic current, facials and machines.
A twofold treatment tool that can be used to apply both negative and positive electrical current to the skin, and affect change at a cellular level, galvanic machines have been around for decades. However, the technology has been relatively overlooked and has become harder for clients to find in recent years, as more practices and professionals gravitate towards newer gadgets hitting the market.
Even so, galvanic devices can still be a worthwhile investment for anyone looking to expand their menu options, increase the efficacy of existing services, and attract clients looking for this type of unique treatment. 
Here's how it works: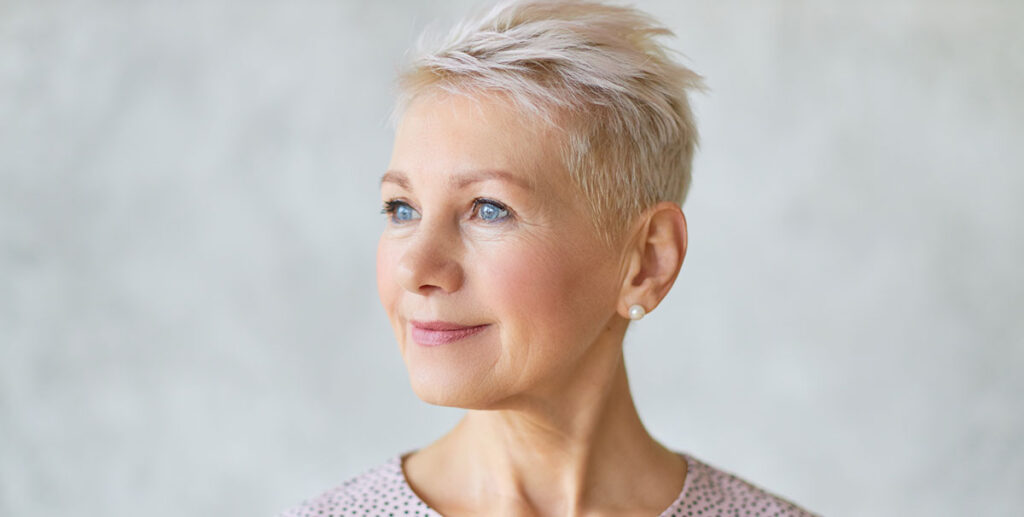 What is a galvanic facial and how does it work?
A fun fact about galvanic current is that it dates all the way back to the late 1700s, when early studies of bioelectricity discovered that electrical signals could be used to stimulate the nerves and muscles of the body
Fast forward some 200 years into the future, galvanic machines have since found their way into professional esthetics practices, as we now understand that galvanic therapy has numerous applications for treating the face and skin.
Sometimes referred to as cosmetic electrotherapy, galvanic current can be used to infuse skin tissue and facial muscles with a low to medium electrical current, facilitating such positive effects as stimulating blood circulation, boosting cellular metabolism, breaking down congestion in the pores, and even providing a form of non-surgical face lifting. 
It also provides practitioners with the unique capacity to introduce various active solutions deeper into the skin for maximum efficacy.
Galvanic technology works by connecting to an electrical outlet and then converting alternating electrical current into one direct current. According to initial findings, galvanism works because charged electrical ions within the skin will either be attracted or repelled by the current, creating certain specific reactions. What this means in practice is that galvanic current can then be applied one of two ways, depending on the desired reaction you are looking to create.
Galvanic current for desincrustation
One of the most popular uses of galvanic in facial treatments, is for desincrustation to remove congestion from the pores. When used in conjunction with an alkaline or negative-pH product, galvanic technology is able to achieve a deeper kind of cleansing for the skin via a process known as saponification.
Utilizing targeted products in combination with the chemical reaction created by the electrical current acts to soften keratin, oil plugs, and sebum, thereby making it much easier to extract the follicles. As you can imagine, this approach can be especially helpful for addressing oily skin, acne, blackheads, and comedones.
Galvanic current for iontophoresis
On the opposite end of the galvanic spectrum is the process of iontophoresis, which is used to treat the skin using ionic penetration. With an almost magnet-like effect, positively charged ions deliver water-based products and solutions deep into the epidermis. This is also known to create a vasoconstrictive effect and promote lymphatic activity, helping to calm the skin, and promote repair.
Iontophoresis is primarily used to treat a dry, dehydrated, or depleted complexion since it is incredibly effective at improving product absorption and moisture retention. However, it also has great potential as an age management modality, working to address conditions such as free radical damage, skin laxity, hyperpigmentation, and more.
What are the benefits of galvanic facials?
A few more good reasons to add galvanic to your facial treatments
When working with a galvanic machine, you have multiple options for incorporating it into your protocols. For example, you could design your own galvanic facial as a standalone option. Or you can also add galvanic to other offerings to further enhance results. A few of our favorite applications include:
1. Acne Management
When working with acneic clients, galvanic machines are a fantastic tool for both reducing active acne, and future breakouts. The negative ionic current can be particularly helpful for destroying bacteria, as well as breaking up dirt, debris, and stubborn oil plugs. The desincrustation process provides the kind of deep cleaning needed to uplevel your extraction game and prevent congestion going forward.
2. Anti-Aging
For mature or aging skin, iontophoresis can provide a perfect solution for addressing age-related concerns. In the short term, galvanic can help plump and smooth the skin, minimizing the appearance of fine lines, wrinkles, and rough texture. Additionally, with consistent treatment over time, administering electrical current will encourage rejuvenation, providing cumulative benefits such as increased collagen synthesis and cellular renewal.
3. Barrier Repair
Iontophoresis may also be a great option for anyone struggling with the effects of poor moisture retention, especially as it pertains to sensitive skin or a damaged barrier. By nourishing the skin with products that improve the natural moisture factor, galvanic treatment can aid in reversing the damaging effects of transepidermal water loss, while also soothing and calming irritated skin.
4. Skin Glow Boosting
Nearly all skin types can enjoy additional perks from treatment with galvanic equipment, as it produces positive effects for overall skin health and radiance. The electrical current can be used to stimulate blood flow, circulation, and oxygen to the skin tissue, which can work wonders to revitalize dull skin, and even reduce the appearance of dark spots.
Ideal candidates and contraindications – 
Who is galvanic suitable for?
Galvanic technology has numerous advantages for treating a variety of conditions and concerns, and can be a good choice for just about all skin types.
That said, it's important to note that there are a few instances in which it is not recommended. Galvanic current is not appropriate during pregnancy, for those with epilepsy, diabetes, or a heart condition. Nor should it be used on anyone who has braces, major dental work, or other metal in their body such as metal implants, body piercings, or a pacemaker.
To avoid causing any potential harm to the skin, you should also avoid using galvanic for desincrustation if your client has inflamed acne, couperose skin, or active pustules.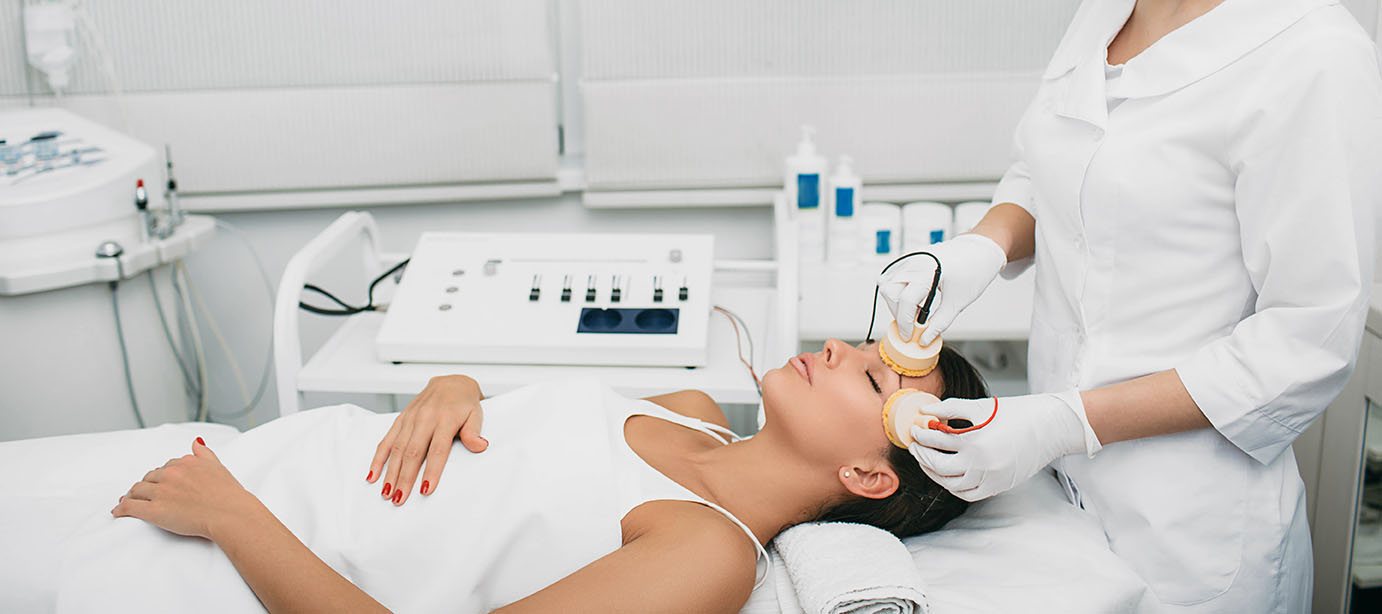 Galvanic vs. microcurrent 
Modality differences and similarities
If you currently use or are familiar with microcurrent, you might be curious how these two compare. While both types of equipment utilize electrical current to stimulate, tone, and tighten the skin and can produce similar results, the technical difference lies in the type of current used. Microcurrent uses alternating current, whereas galvanic employs a direct current.
The other primary difference is in terms of effect, as microcurrent lacks the ability to create the kind of chemical reaction needed to increase skin permeability and deliver water-based formulas deeper into the skin.
Galvanic vs. microdermabrasion
Modality differences and similarities
Comparing microdermabrasion to galvanic current is a bit more difficult as these two modalities work quite a bit differently. Microdermabrasion is a form of manual exfoliation using a machine to remove debris and dead cells from the surface of the skin.
The biggest similarity would be the ability of both treatments to stimulate circulation and blood flow to the skin, albeit via two different methods. In some cases, it may even be appropriate to combine the two, as microdermabrasion could be used to prep the skin for penetration of products via iontophoresis.
What estheticians need to bring galvanic facials into their business
If you have yet to give galvanic a try and see the results for yourself, adding this modality to your treatment practice is an investment worth considering. Galvanic treatments are quick, painless, and non-invasive, but produce the kind of quick results that will wow your clients. They're also cost-effective and easy to add on to other protocols.
Although you won't need additional licensure to add galvanic facials to your available services, additional training with a manufacturer, or continuing education from other industry experts, is recommended to ensure that you understand safe and effective techniques. You'll also need the proper equipment and products. So, here is what we recommend.
Our Top Picks for the Best Professional Galvanic Machines
The Ioniderm Galvanic Facial Machine by EQUIPRO ​
The perfect starter set for hydrating, youth-boosting, and anti-acne facials with galvanic current, this professional kit contains all the essentials and accessories needed for treatment with desincrustation and iontophoresis. It's a compact, convenient option, compatible with any treatment room, spa, or salon set up.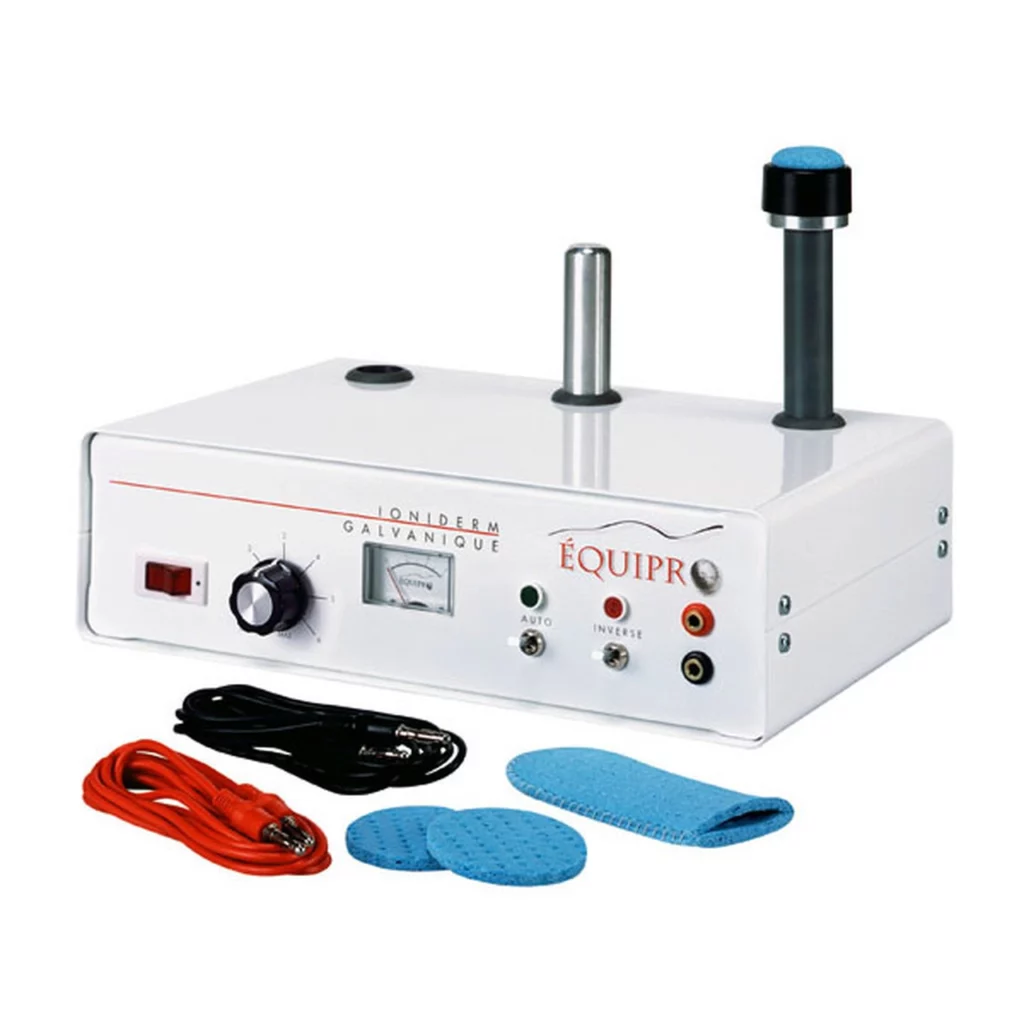 The Multiderm (5 in 1) Machine by EQUIPRO ​
If you've been in the market to expand your services with galvanic, you might also love this multitasking machine that offers five different popular modalities. This option features galvanic current, high frequency, a rotary brush, vacuum, and spray tools, all in one simple, user-friendly format.​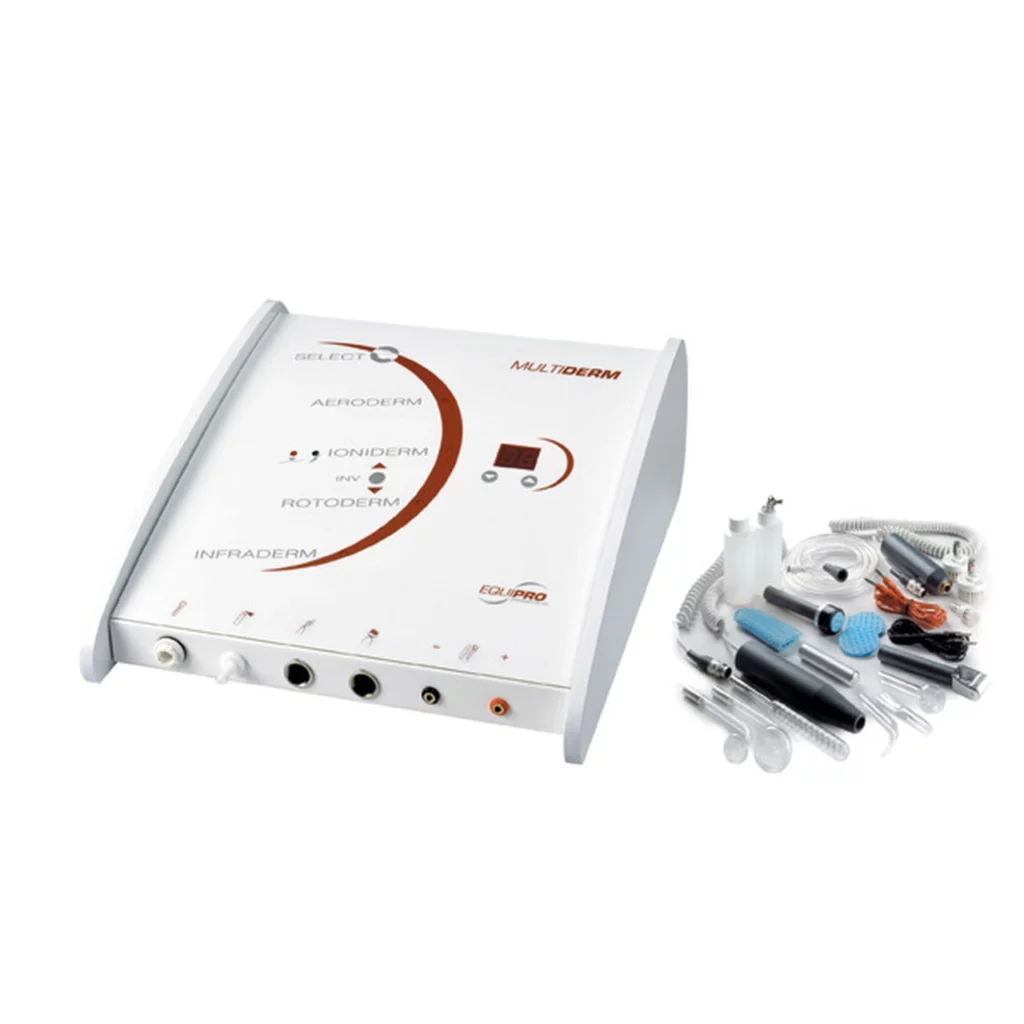 Leading the Charge: Support for your business with CSS
To make equipment purchasing easy, California Skincare Company works with the esthetics industry's most-trusted manufacturers, and only retails products that come thoroughly researched and vetted by the experts. Be sure to check out our available selection for professional equipment, wholesale products, accessories, and more.
Get the Esthetician's Edge Right Here!
If you're a professional esthetician, dermatologist or cosmetologist, we invite you to join our community by registering on our site today. You will get access to over 40 of the best skincare lines, esthetician equipment, and supplies for professional use and resale – all at wholesale prices! 
Plus, you'll get our special CSS product training so you'll always know how to use and sell skincare products and services like a pro!
And if that's not enough, get 500 Loyalty Points  just for signing up that you can trade for a discount later, as well as a 10% discount coupon to use on your first order! 
It's quick, easy, and free to join.