Think combining the benefits of microdermabrasion, a chemical peel, and a hydrating facial all in one sounds too good to be true? If so, we've got exciting news. 
The Facial Treatment of Your Dreams Might Just Be Hydrodermabrasion
Across social platforms and in the media, consumers are captivated by this new hydrodermabrasion technology and what it can do for their skin. Meanwhile, on the professional side, estheticians and skin care therapists are enamored with hydrodermabrasion's many advantages for creating advanced protocols. 
If you've been wanting to learn more about one of professional skincare's hottest trends and the machines that empower them, be sure to check out this video with California Skincare Supply and DermaJem co-founder Elizabeth Camacho below, or keep reading below that for the full scoop.
What is Hydrodermabrasion?
Perhaps the best way to describe hydrodermabrasion – or hydro for short – is with three little words beauty pros and skincare connoisseurs alike can appreciate: deep dual exfoliation. 
Essentially, what makes hydrodermabrasion unique is that it combines two types of exfoliation in one gentle, yet highly-effective format. Professional hydrodermabrasion machines work using a hydro wand tool with an abrasive tip for providing manual surface exfoliation, while also infusing the skin with acid-based serums, and delivering chemical exfoliation deep within the skin. 
What Are the Benefits of Hydrodermabrasion?
Utilizing this type of advanced exfoliation in the treatment room, estheticians are able to achieve amazing results for their clients, and are finding that hydrodermabrasion has many benefits including:
Deep cleansing for congested skin, or skin that's prone to blackheads and breakouts

Stimulation of collagen, for promoting skin elasticity and firmness in aging skin

Ability to gently exfoliate sensitive skin without causing irritation or reactivity

Increased blood flow and circulation to create an instant glow factor

Intense hydration and nourishing benefits for dry, dehydrated, or depleted skin

Helps resurface and smooth the skin for minimizing the appearance of acne scarring, uneven skin texture, fine lines and deep set wrinkles
Additionally, because the hydrodermabrasion machines are very customizable in terms of adjusting the level of exfoliation and creating curated serum cocktails for infusion, hydro incorporates seamlessly into nearly any facial protocol and can be used to address multiple concerns simultaneously.
Hydrodermabrasion vs. Microdermabrasion
Prior to the introduction of hydrodermabrasion as a modality, the precursor most practitioners and consumers will be familiar with is microdermabrasion. And while there are some similarities between these two methods, it's worth noting that hydrodermabrasion has a few more advantages.
While

microdermabrasion

is able to accomplish removal of dead surface skin cells using an abrasive wand and suction technology, it is

limited to performing manual exfoliation only, and therefore isn't always the best option for clients with sensitive skin or certain conditions.

Further, many microdermabrasion machines tend to require more cleanup and have more interchangeable parts – such as filters and wand tips – that need to be replaced and repurchased on a regular basis.
What hydrodermabrasion offers as an alternative is a more multifaceted approach to exfoliation, which can be tailored to treat a wider variety of skin types and conditions.
The 

hydrodermabrasion 

treatment is not known to produce as many temporary side effects to the skin, such as redness, inflammation, or increased sensitivity.

Hydrodermabrasion

machines are also very user-friendly, and need less day-to-day maintenance, meaning professionals can quickly pay off any investment in equipment and pass their savings onto clients.
5 Benefits of Bringing Hydrodermabrasion Into Your Beauty Business
BENEFIT 1
Hydrodermabrasion is on-trend and here to stay
For estheticians looking to add something new to their toolkit, some exciting news is that hydrodermabrasion is quickly becoming one of the most popular treatments on the market.
Consumers who follow beauty trends are educated on the benefits of this method, and are likely to seek it out specifically, when choosing a professional skincare provider.
BENEFIT 2
Hydrodermabrasion integrates seamlessly into any service menu
Whether you are looking to carve out a new niche, or just expand your selection, hydrodermabrasion is a great choice because the technology is very versatile in terms of application.
It can be featured as an add-on to existing treatments, increasing your bottom line. Or you might enjoy designing a special red carpet facial with hydrodermabrasion as the centerpiece. Or both!
Watch a treatment here that combines hydrodermabrasion and oxygen infusion using DermaJem's Element.
BENEFIT 3
Hydrodermabrasion takes custom curated treatments to the next level
Providers who want to position themselves as experts know that the key to impressing clients is offering them something unique to their individual goals.
Using hydrodermabrasion equipment, practitioners can easily design a different protocol for every client, at every appointment, with serums targeted to their specific needs, and whichever level of exfoliation is best suited to their skin type.
BENEFIT 4
Hydrodermabrasion gets results that translate to rebookings
Another impressive feature of any hydrodermabrasion treatment is that it produces the kind of instant effects that clients love.
Following a service with hydro, they'll be able to notice that their skin feels smooth, supple, and has a radiant glow, and will be excited to schedule their next service with you, sooner rather than later.
You can also leverage positive momentum from your clients' experiences to sell the service as a series, and achieve even better results through consistent treatment.
BENEFIT 5
Hydrodermabrasion provides marketing opportunities galore for estheticians and other skincare pros
Lastly, because hydrodermabrasion is in high demand, it's a perfect service to shout out on social media, and other marketing channels.
Consider posting demo videos, before and afters, as well as tidbits about how the technology works, which will help generate a buzz for your business and attract new potential customers to your practice.
California Skincare Supply's Picks for Best Hydrodermabrasion Machines
DermaJem Anima Neptune 2.0
Hydrodermabrasion, Oxygen Infusion, LED, Radio Frequency & Microcurrent
Now available in the CSS equipment store, the DermaJem Anima Neptune 2.0 is a professional 5-in-1facial machine that improves on existing hydrodermabrasion protocols with additional enhancements – including oxygen infusion, LED, radio frequency, and microcurrent – all of which can be used to create one-of-a-kind customized services for your clients.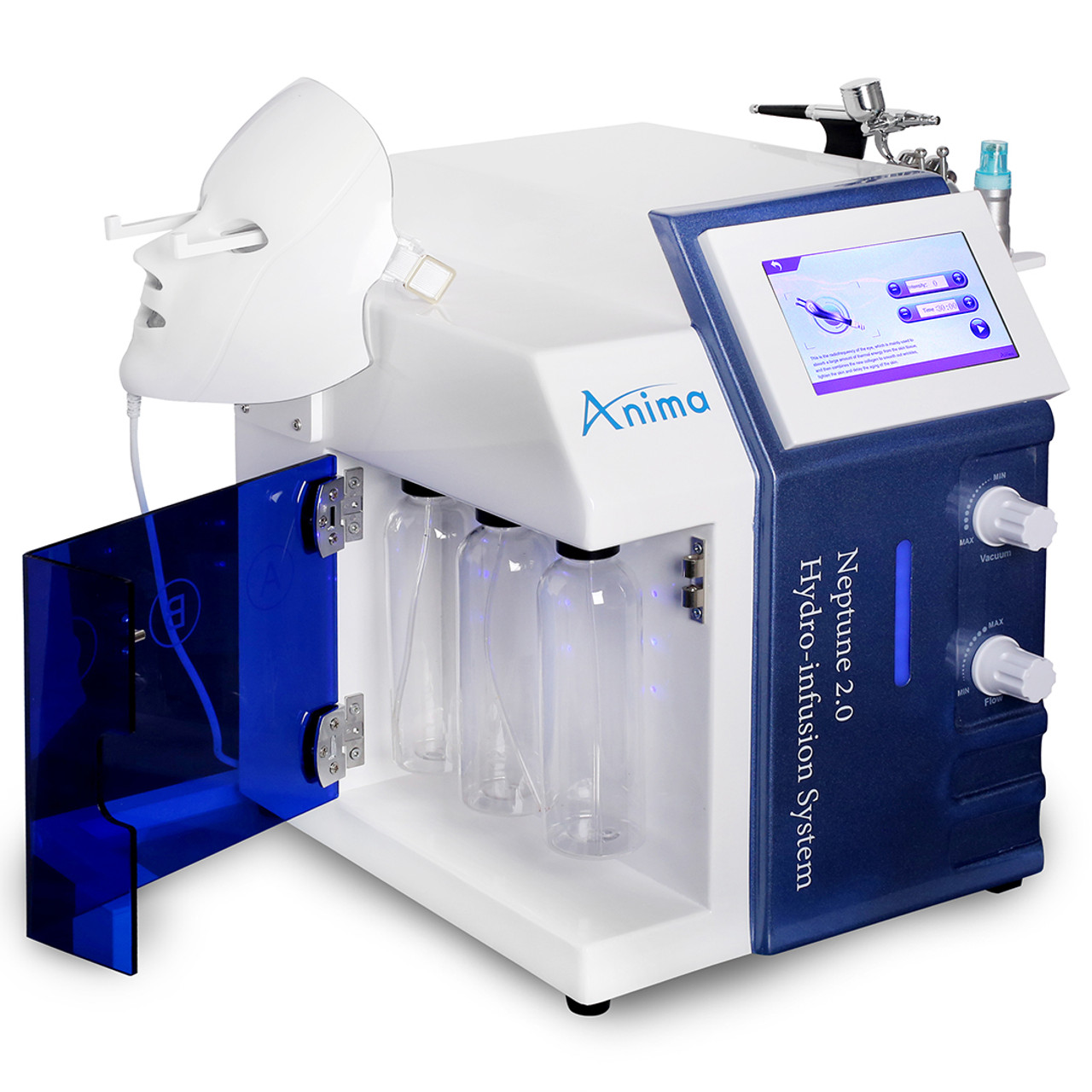 Financing as low as $127/mo with ClickLease. Free shipping. Low price match guarantee.
Backed by warranty coverage and comprehensive tech support from the DermaJem company, the Neptune 2.0 makes an amazing upgrade to any professional treatment space. California Skincare Supply is excited to be a DermaJem distributor and even more excited to see what our estheticians are able to achieve using this incredible multimodal system. Find it here in the CSS online store.
Anima Element by DermaJem
Hydrodermabrasion & Oxygen Infusion
Oxygen infusion is the perfect follow-up to the hydrodermabrasion. With its soothing, cooling, and healing benefits it really helps to calm the skin after the stimulation of the hydrodermabrasion. And now with DermaJem's Anima Element you can include both treatments with just one machine!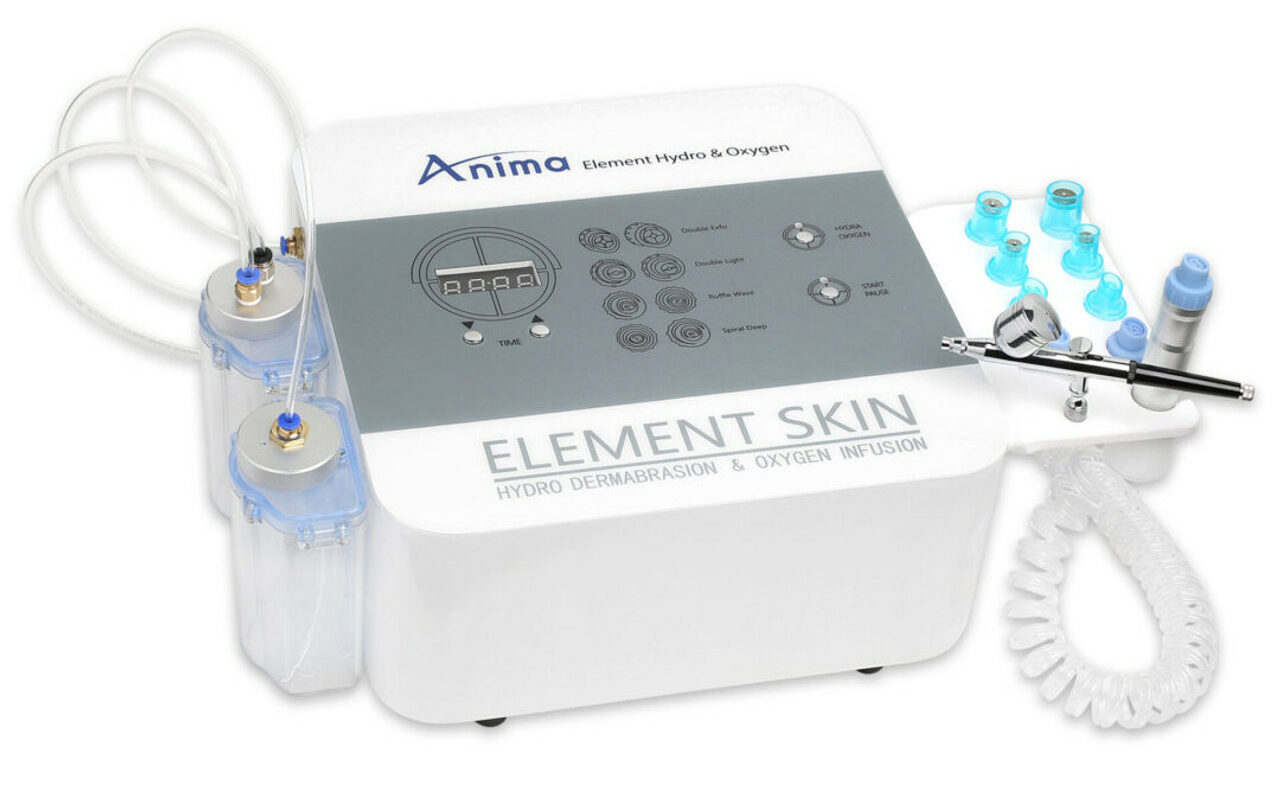 Financing as low as $127/mo with ClickLease. Free shipping. Low price match guarantee.
Hydrodermabrasion & Microdermabrasion
The Anima Ares gives you two of the most popular exfoliation treatments, hydrodermabrasion and microdermabrasion. Having both of these modalities together makes creating customized treatments for your clients easy.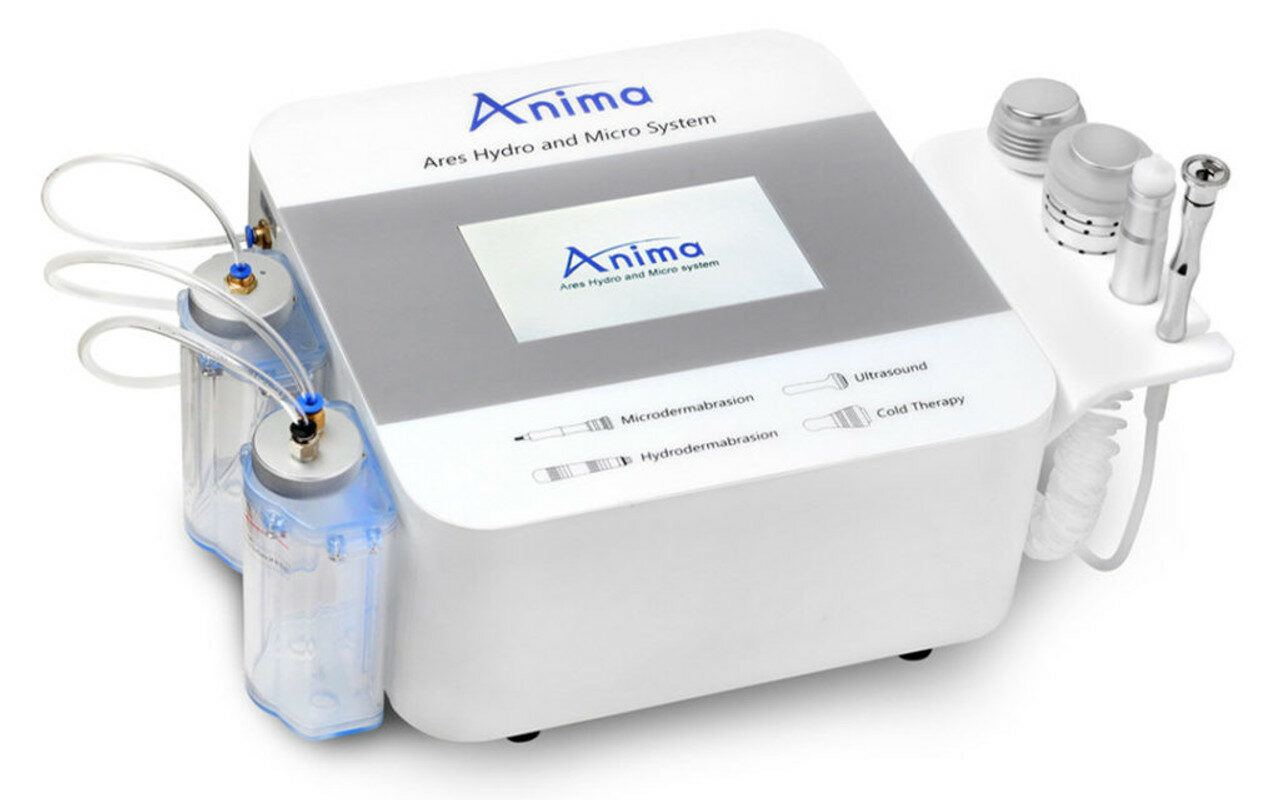 Financing as low as $127/mo with ClickLease. Free shipping. Low price match guarantee.
Sell one treatment a month and your payment is done!
You can buy any of these hydrodermabrasion combo machines by DermaJem in our online store. We have a low price-match guarantee, ship free, and will help get you financing for as low as $127/mo. 
What Consumers Want to Know
So what are you waiting for? If you're an esthetician, we've made buying a hydrodermabrasion machine a no-brainer. Free shipping, 30-day return policy, financing for as low as $127/mo (one treatment a month pays for it!), training, and help for your marketing from DermaJem. Buy online here. 
And if you're a consumer, show your esthie this blog post and beg her or him to get it! It's a win/win for both of you! 
Get the Esthetician's Edge Right Here!
If you're a professional esthetician, dermatologist or cosmetologist, we invite you to join our community by registering on our site today. You will get access to over 40 of the best skincare lines, esthetician equipment, and supplies for professional use and resale – all at wholesale prices! 
Plus, you'll get our special CSS product training so you'll always know how to use and sell skincare products and services like a pro!
And if that's not enough, get 500 Loyalty Points  just for signing up that you can trade for a discount later, as well as a 10% discount coupon to use on your first order! 
It's quick, easy, and free to join.