Are you acquainted with the holy trinity of micro modalities every esthetician needs to produce macro results?
In this series, we are discussing some of our favorite tools and techniques for skin pros, how they work and how to make them a part of your practice's offerings.
First up, we are talking about all things microchanneling. Keep reading for a comprehensive breakdown, plus our top tips for treatment room success!
See the other 3 blogs in this series on microdermabrasion, microneedling and microcurrent facial treatments.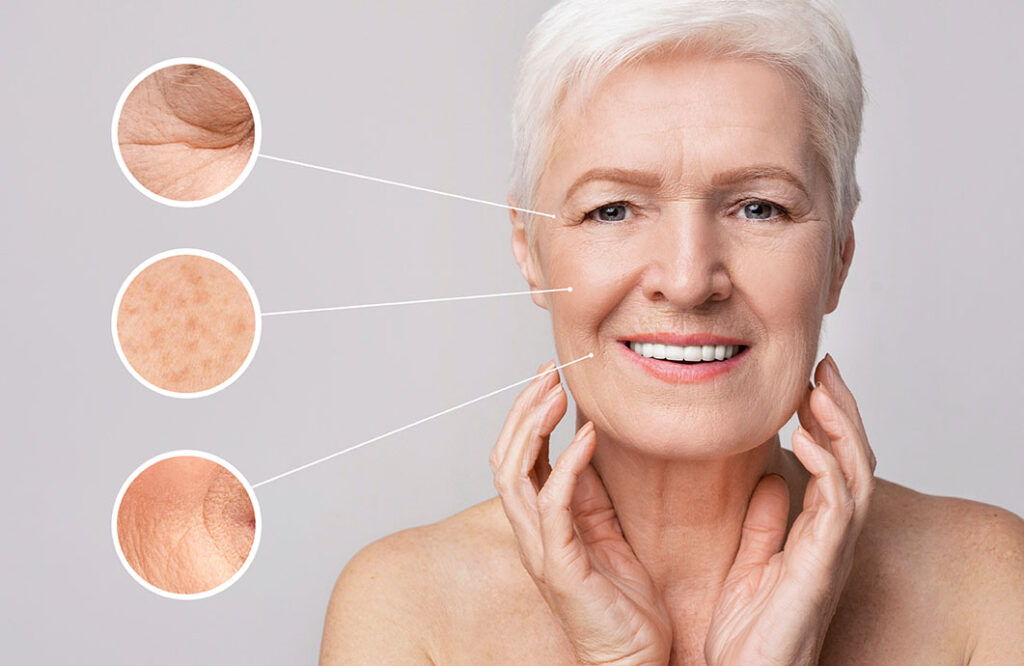 Microchanneling 101: What is it and how does it work?
The primary goal of microneedling or microchanneling in a professional protocol is to stimulate the skin's healing and repair processes, and in particular the production of new collagen.The purpose of this procedure is to induce the wound healing process required for skin remodeling and collagen induction by causing trauma to the keratinocyte, not to infuse products into the skin. This is accomplished first by creating microscopic channels in the skin with a micropen tool which features stainless steel filaments or needle cartridges.
Microchanneling can incorporate the application of a topical serum that is formulated by the manufacturer for use with microneedling or microchanneling for enhanced results. 
How is microchanneling different from microneedling?
When comparing microchanneling to microneedling, the biggest distinction between the two is that microchanneling does not go as deep into the skin, making it less invasive and reducing downtime post-procedure. Even so, it can be plenty impactful for addressing many common concerns encountered by skincare practitioners.
What is the benefit of microchanneling?
The combination of creating microchannels, to promote collagen synthesis, and then leveraging the channels to deeply infuse active ingredients produces an overall effect of accelerated renewal, which is helpful for minimizing acne scarring, stretch marks, skin laxity, and signs of aging such as fine lines and wrinkles. It is also effective for clients seeking to minimize uneven skin tone, texture, or pigment, and for anyone looking to revive dull or depleted skin.
What is needed to provide a microchanneling treatment?
Some exciting news about microchanneling is that minimal equipment is needed to introduce microchanneling facials into your esthetic practice. The main staple device needed will be your micropen, which is paired with a single-use cartridge tip for each service. This aspect of the device makes it easy for skin professionals to customize treatment depending on an individual client's skin type, concerns, and goals.
For application of topical ingredients, most micropens can be combined with a product line that offers serums that were designed to be used with microchanneling and have been tested for safety. However, you will likely want to devote time and training to learning which formulas work best, in order to achieve optimal results for your clients.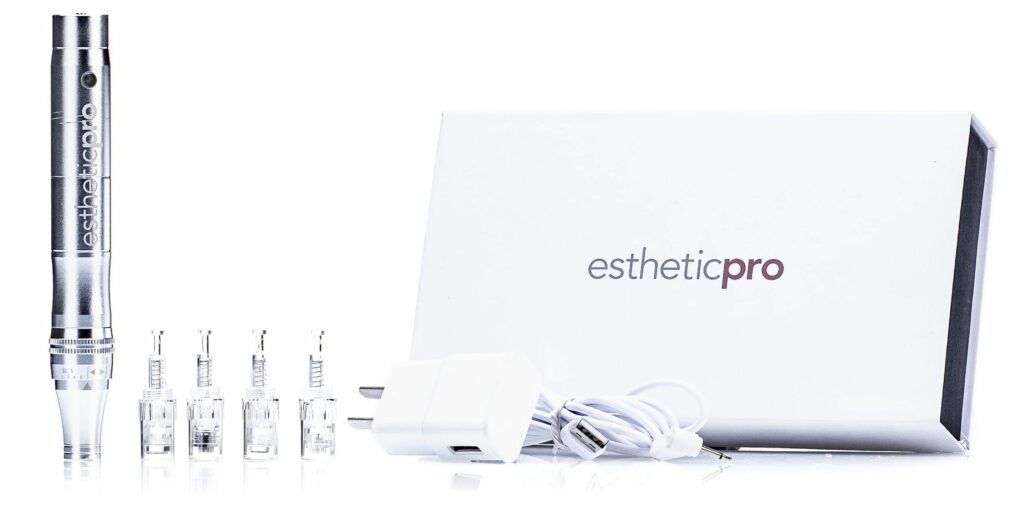 California Skincare Supply's MicroChanneling Tool Pick
Our go-to tool for microchanneling is EstheticPro's Micropen, which is easy to use, affordable, and adjustable for performing a variety of treatments. The pen device is compatible with both microchanneling and microneedling tips, and offers five different speed options for further customizing your protocols.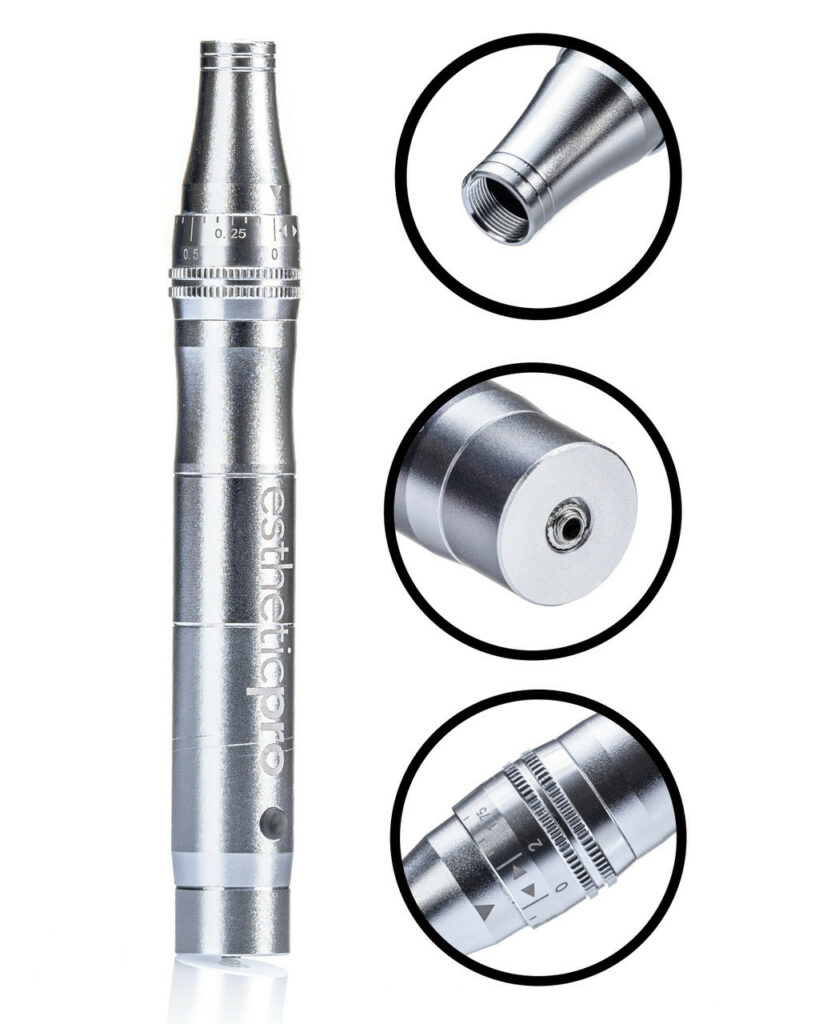 CSS Serum Picks for MicroChanneling
Can be used as a great medium for nano-infusion and micro-needling. The Placenta Peptide Complex offers incredible slip and is loaded with ingredients to combat aging, restore the skin's balance, brighten the complexion, and help to reduce healing time post-treatment.
Also an excellent choice to be used with microchanneling. SODIUM HYALURONATE is a superior hydrating and plumping serum that transforms skin from the inside out. This clinical strength hyaluronic acid is known for holding up 1000 times its weight in water. HA helps to boost skin's moisture content, reduces inflammation, triggers cell-communicating abilities, and reduces moisture loss.
Jemlight LED Light Therapy
Finishing up with LED will increase mitochondrial output of the cell to expedite healing and ensure speedy recovery for your clients. There is typically no downtime needed for clients undergoing microchanneling. However, proper aftercare is a must and patients should be provided with appropriate instructions and product recommendations immediately following their service.
How is microchanneling performed?
Once you have your equipment and have acquainted yourself with how to use your micropen device according to manufacturer instructions, a typical treatment will include cleansing to prep the skin, followed by microchanneling with the application of either a sterile saline solution or a serum that has been designed to be used in conjunction with microchanneling, PRP can also be administered in the medical spa setting, if it is aligned with your scope of practice.  
For the Skincare Pros:
Selling the Benefits
Three Key Tips for Marketing Microchanneling Services
#1: Put the Benefits on Blast
As a professional provider offering microchanneling, you will already be well familiar with all of its amazing aspects, but from here your mission is to educate your clients on all the ins and outs. For this, we recommend creating social posts or perhaps even a landing page on your business website outlining the benefits. 
The following is an example you can use and customize for your purposes
So Many Reasons to Love It!
#2: Promote the Power of Progressive Treatment
As with most professional skincare services, microchanneling works best in a series of 3-6 visits. With this in mind, you can offer your clients an opportunity to purchase a package of 3-6 facials. You might also consider bundling your series packages with homecare items to support treatment, and don't forget to take Before and Afters to share with your client so they can see their progress!
#3 Be the Expert With All the Answers
Lastly, because many clients may not be familiar with microchanneling, professionals should be prepared to answer common questions. To help prepare you, here are a few quick FAQs you can include in your marketing.
What Consumers Want to Know
That's it for microchanneling. Now get on over to our store to buy the pen and serums so you can add microchanneling to your menu. Then please share your experiences with us either in social or with a review. We'd love to see your before and after pictures, too, if you have them!
Be sure to return for part two of our holy trinity series! What's next? Can you guess?
Get the Esthetician's Edge Right Here!
If you're a professional esthetician, dermatologist or cosmetologist, we invite you to join our community by registering on our site today. You will get access to over 40 of the best skincare lines, esthetician equipment, and supplies for professional use and resale – all at wholesale prices! 
Plus, you'll get our special CSS product training so you'll always know how to use and sell skincare products and services like a pro!
And if that's not enough, get 500 Loyalty Points  just for signing up that you can trade for a discount later, as well as a 10% discount coupon to use on your first order! 
It's quick, easy, and free to join.