Join us in an interactive, live, online brow lamination certification training.
Brow lamination has been one of the hottest trends when it comes to brow treatments. And as the brow industry grows bigger each day, it is expected to soar in popularity. Are you offering it to your clients? You should.
With the influence of celebrities and wellness breakthroughs nowadays, beauty professionals will have a lucrative opportunities to include brow lamination in their services.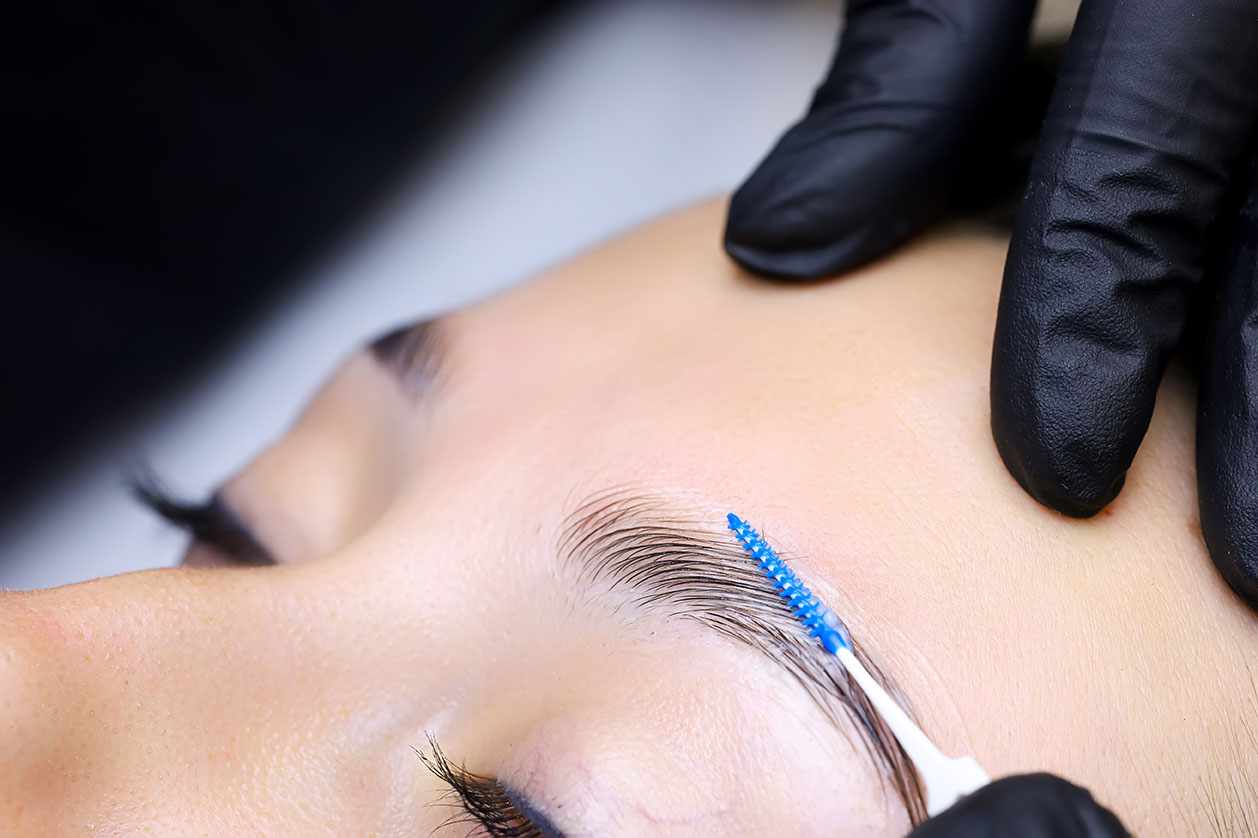 What is brow lamination?
Brow lamination, also known refers to the process of pulling and straightening the brow's hair using a chemical. This treatment usually comes with a brow tint to achieve an enhanced, bolder look.
It started in the Eastern Europe in 2019 and is now one of the fastest-running trends in Instagram and other social media platforms. This treatment is actually simple, yet it's fascinating to see how women love the results.
Why estheticians should learn it
Women all over the world are becoming more and more conscious about how they look. Part of this is the aim to achieve great brows. Why not? It helps them become more confident and celebrate beauty. And you, as specialists, can help them by offering services like brow lamination.
Estheticians should learn how to do brow lamination. It will not only enhance their skills in the beauty industry, but it is also a big, big business opportunity. You can benefit from its popularity, offer the service, and even upsell it! And now we're going to show you how and get you certified. 
What's different with our course?
Our certification is online like others,  but it's also live and interactive! That way you get your questions answered! And then we're available to support you and answer even more questions after the class in our private Facebook Group. 
The date for our next class has not been set yet.
So you don't miss the class, subscribe to our newsletter or join our community by registering on our site. Both links are below!
In the meantime, check out CSS's other featured events by checking this link.
Get the Esthetician's Edge Right Here!
If you're a professional esthetician, dermatologist or cosmetologist, we invite you to join our community by registering on our site today. You will get access to over 40 of the best skincare lines, esthetician equipment, and supplies for professional use and resale – all at wholesale prices! 
Plus, you'll get our special CSS product training so you'll always know how to use and sell skincare products and services like a pro!
And if that's not enough, get 500 Loyalty Points  just for signing up that you can trade for a discount later, as well as a 10% discount coupon to use on your first order! 
It's quick, easy, and free to join.