(Why do we say "literally"? Because today we're going to be talking about handheld skincare devices. Let's go!)
Every esthetician will tell you, it's an exciting time to be in the professional skincare industry. From microcurrent to nano channeling, LED light therapy and beyond, the facials of the future have arrived, and the demand for glow-boosting, gadget-powered, skincare treatments is increasing rapidly.
If you've been looking to grow your business and get better results for your clients, professional skincare tools are a fabulous way to generate instant buzz and breathe new inspiration into your facial protocols.
Ready to get more high-tech in the treatment room? Here's what estheticians, dermatologists and every skincare professional needs to know.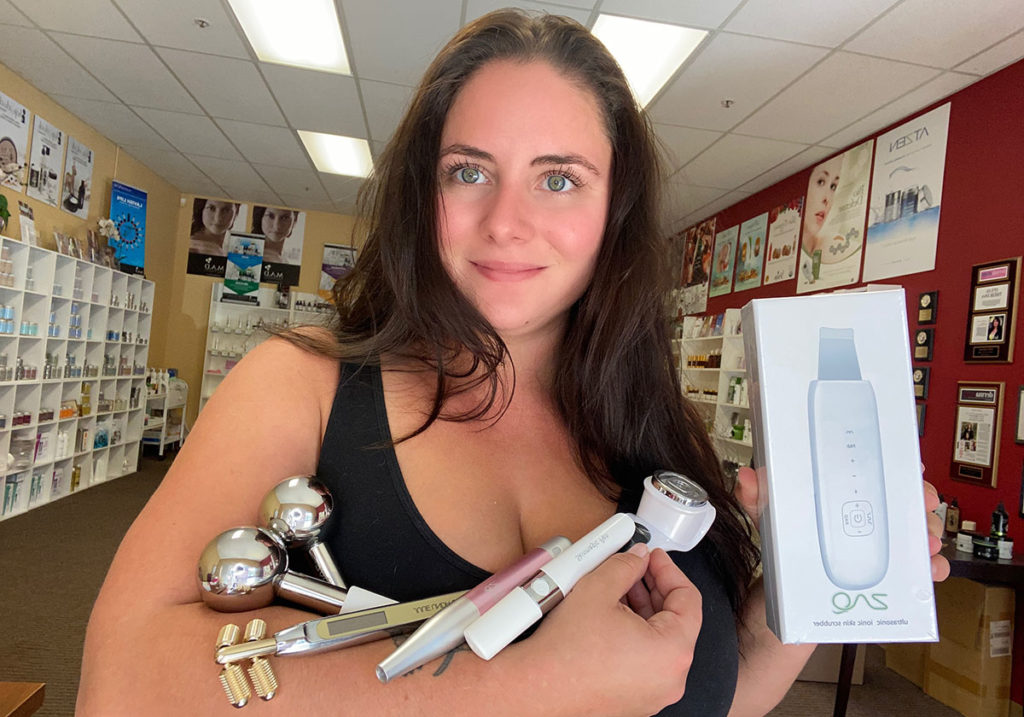 A Few Good Reasons to Expand Your Professional Skincare Treatment Tool Kit
With a variety of facial tools on hand, you can diversify what you can do for your clients –
When trusting a professional with their skin, many clients are excited to experience customized care in the hands of an expert. Having a variety of professional facial devices at your disposal to choose from, empowers you to create targeted treatments that feel unique and special for your clients. Professional skin care tools also allow you to provide more advanced care for a number of common skin conditions and concerns including:
Acne

Rosacea

Dullness or dryness

Hyperpigmentation

Congestion

Sagging skin

Fine lines and wrinkles

Uneven skin texture
An investment in facial tools can help your bottom line –
Although sticking to your business budget is a must for every esthetician, professional facial tools can be an expenditure that actually boosts your bottom line. Adding advanced equipment to your facials gives you an opportunity to create higher price point menu items, attract new clients into your business, retail more homecare items and market your business in fresh ways.
With the latest skin care tools, client trust and loyalty will grow –
As an esthetician, your clients look to you to understand the latest skincare industry trends and technology. As clients become increasingly savvy about at-home facial tools and DIY devices, licensed estheticians have a unique opportunity to position themselves as trusted experts who use and retail only the highest quality professional devices.
Introducing new treatments and professional facial tools can inspire more queries from curious clients, so don't be shy! Answering questions about the modalities you bring into your business, how they work, and why you chose them, creates more credibility with your clientele and gets them excited about your offerings.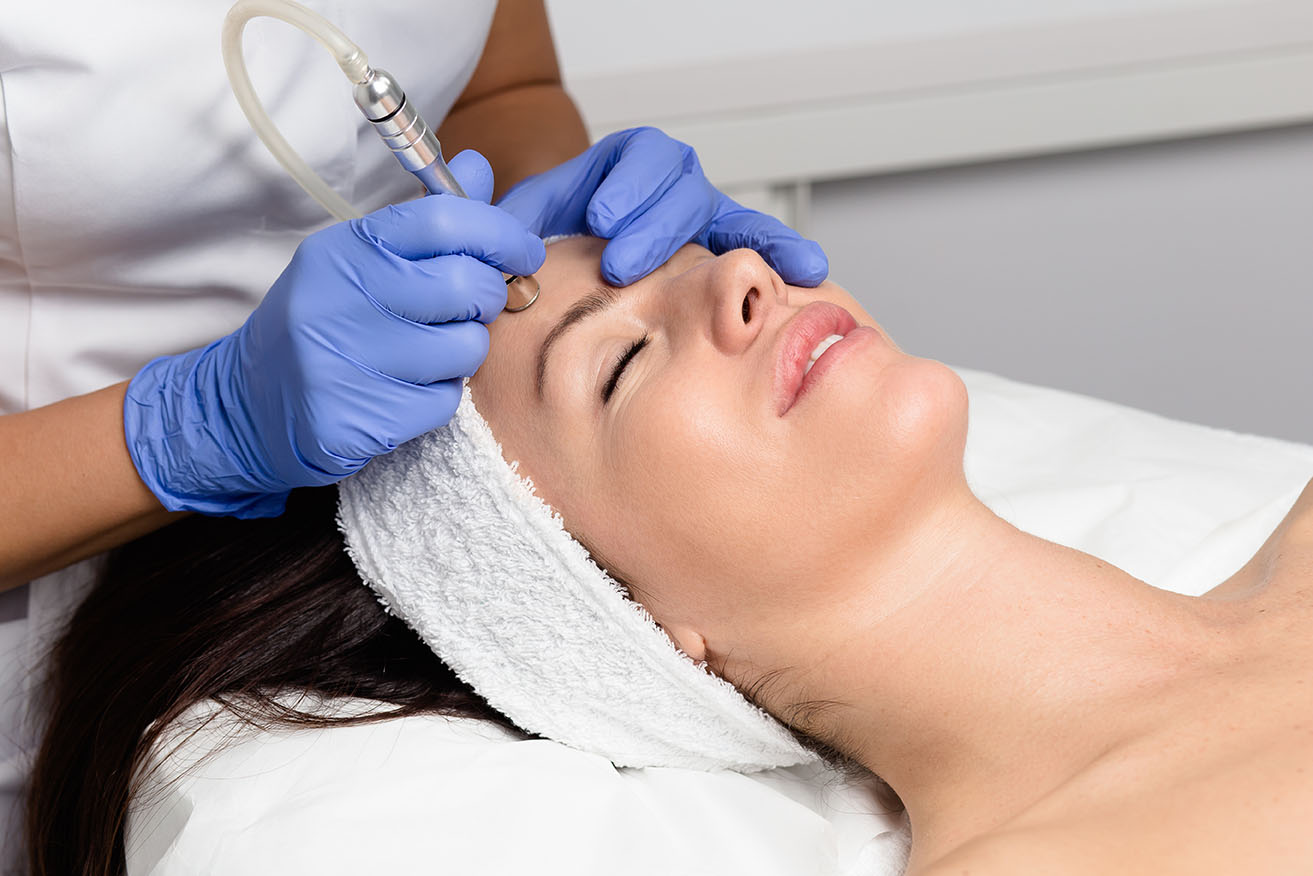 Pointers for Purchasing Professional Skin Care Tools and Equipment
Because investing in professional facial tools can be an important business decision, it's a good idea to consider a few things before purchasing. The number of options for professional skin care tools and equipment can be overwhelming, but a bit of research and good insight into your business can go a long way when building your toolkit.
First, you'll want to evaluate what types of clients you see most commonly in your professional practice. Do you have a lot of regulars concerned with aging? Or do you specialize in acne? What kinds of results are your clients looking to achieve and which tools will help you deliver those results? These are all helpful questions to ask yourself when narrowing down what tools might be most beneficial to your business.
Next, you'll want to ensure that what you're getting is the real deal. Look for reputable industry brands and distributors who offer customer service and continuing education to go with the products they retail. This is critical to ensuring the quality of your professional equipment and the safety of your clientele.
Other things to consider include your state board rules and regulations. Always be sure that a device or equipment fits within your scope of practice before pulling the trigger on a new purchase and be sure you understand any safety concerns or contraindications that may impact your clients
The Trending Handheld Skincare Tools Every Esthetician Needs in 2022
Ok, ok. So now that you know why you should invest in skincare tools for your spa, you're probably also wondering, with so many to choose from, which ones are the best and which ones should you invest in. Right? We're going to help you out here. We've done the research and picked out our favorite handheld skincare tools. Check them out!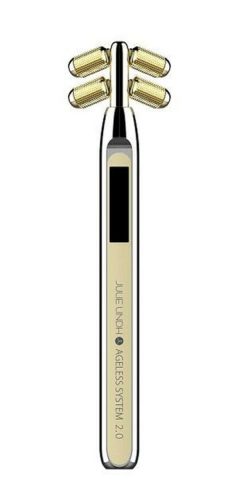 Julie Lindh Solar Microcurrent Ageless Wand 2.0
WHAT IT DOES
Clients will be hooked on the afterglow after receiving a facial with this multitasking tool, which features microcurrent alongside a stimulating spiked roller to mimic microneedling without puncturing the skin. This helps to promote collagen synthesis, rejuvenation and repair.
WHY YOU'LL LOVE IT
One treatment with The Ageless Wand creates visible improvement, encouraging plump, glowing skin with little to no downtime. With repeat use, it also produces additional cumulative benefits including improved oxygen circulation to the skin, toning and tightening of the facial muscles, and reduced appearance of puffiness, fine lines and wrinkles. Read why CSS thinks this is one of the best microcurrent tools on the market.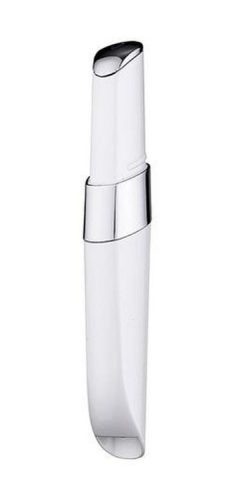 Julie Lindh Skinmagic Pen
WHAT IT DOES
Focused treatment for the lips and eye area makes the Skinmagic Pen a quick and easy way to uplevel or add onto your favorite facial protocols. Utilizing both sonic vibration technology and two kinds of LED Light Therapy, this facial treatment tool has multiple settings to nourish skin and massage delicate areas with precision.
WHY YOU'LL LOVE IT
The Skinmagic Pen is especially effective for addressing tired eyes, puffiness, under eye bags, dark circles, fine lines and wrinkles. Plus with a relaxing acupoint massager that improves lymphatic circulation, this one will be an instant hit with facial massage fans.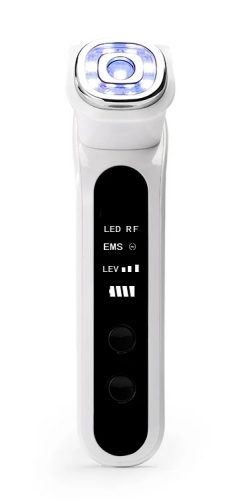 ZAQ Facial Rejuvenation 7 Color LED
WHAT IT DOES
For a non-invasive modality that gets results, it doesn't get much better than LED Light Therapy and ZAQs Facial Rejuvenation device has an impressive seven-color spectrum of options for applying LED in the treatment room. This multi-use professional skincare tool also features electrical muscle stimulation, radio frequency, sonic vibration and a heated massager.
WHY YOU'LL LOVE IT
With so many modalities at your fingertips, this tool is a great option for estheticians who like to get creative with their protocols and delight their clients with something new at every visit.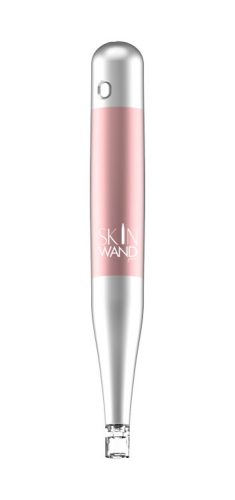 WHAT IT DOES
A single-depth (0.15nm) nano channeling skincare tool for at-home use, Skin Wand Pro's sleek device has three different speeds and was designed to target signs of aging around the eyes and lips. Nano channels created by the wand allow for better product penetration and improve cellular turnover in struggling skin. 
WHY YOU'LL LOVE IT
Gentle, user-friendly and easy to retail, the Skin Wand Pro is an excellent facial skincare tool for clients looking to upgrade their homecare and maintain their results between professional visits. Bonus: It can be easily introduced as a treatment add-on, while demonstrating the efficacy and ease of use to clients.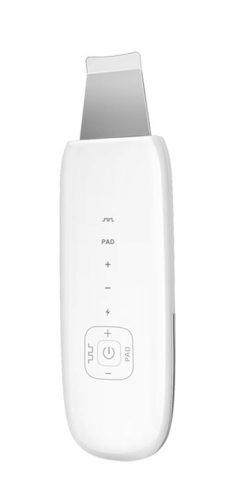 ZAQ Nova Powerful Ultrasonic Scrub Spatula, (For Professional Use)
WHAT IT DOES
Deep cleansing and pore purifying is the magic behind ZAQ Nova's Powerful Ultrasonic Scrub Spatula which uses ultrasonic technology to cleanse the skin, exfoliate, remove impurities and infuse active ingredients without the use of chemicals or aggressive techniques.
WHY YOU'LL LOVE IT
The Ultrasonic Scrub Spatula is an ideal professional facial tool for estheticians who regularly treat acne, black heads, breakouts, clogged pores, oily, combination or imbalanced skin. It's easy to use, easy to clean, and makes extractions a breeze. What's not to love?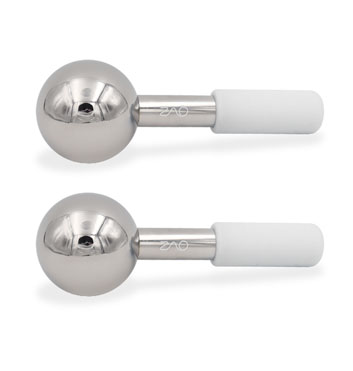 Icy Steel Ice Globes in Stainless Steel
WHAT THEY DO
Cold therapy has many applications in the treatment room. Ice Globes feel amazing following waxing, extractions, electrolysis, or advanced exfoliation such as a peel, microdermabrasion, dermaplaning or microneedling. When used to massage the face they stimulate lymphatic drainage, improve circulation and promote deep relaxation for your clients. 
WHY YOU'LL LOVE THEM
The ultimate calming treat for cooling the skin, these tools can be kept on hand in the refrigerator or in a bowl of ice anytime you need instant relief for redness, irritation, inflammation or sensitive skin. Adding them to any facial massage protocol is a sure way to wow your clients and get their skin glowing.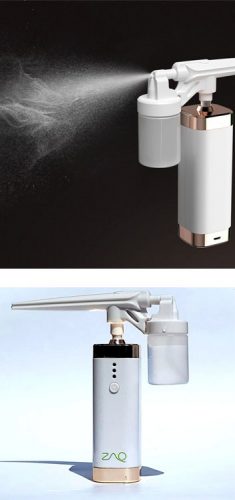 OxyFus Oxygen Infuser Spray
WHAT IT DOES
Oxygen infusion is the perfect finishing touch both at home and in the treatment room. Using a high pressure stream of oxygen and active ingredients to deeply nourish the skin, allows for better product penetration and performance. This patented professional skincare tool also helps to improve hydration and boost moisture retention in depleted skin.
WHY YOU'LL LOVE IT
A cool mist of oxygen coupled with the option to add essential oil aromatherapy makes this device a simple way to add a touch of luxury to any treatment. It pairs well with most modalities and enhances the results of your favorite protocols with a boost of O2.
Heavenly Handhelds Starter Kit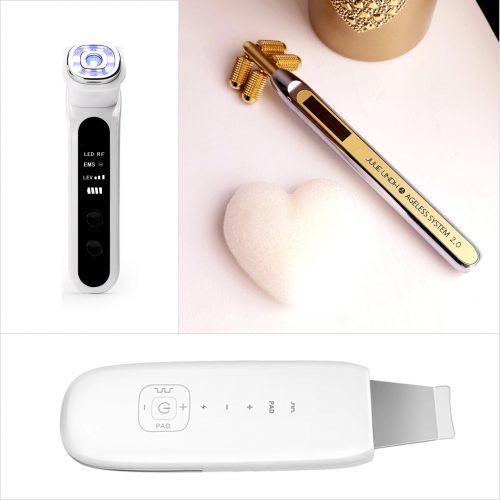 Kit includes these 3 amazing handheld skincare tools we think every esthetician should have in his or her arsenal:
ZAQ Facial Rejuvenation Device
ZAQ Nova Powerful Ultrasonic Scrub Spatula
Julie Lindh Beauty Ageless Skin Wand 2.0
You must be a CSS member before you can buy at wholesale. Register today. It's fast, easy and free!
Other Important Things To Know
Do you love gadgets and skin care as much as we do? Then join the CSS community! We'll keep you up to speed on the latest and greatest in the word of professional skincare tools, trending treatments, and a lot more.