Thinking of adding organic skincare to your line of professional services?
If so, you're right on trend.
In recent years, the beauty industry as a whole has seen a massive shift in consumer consciousness, as the "green" or "clean" beauty movement gains momentum. According to reports, nearly half of women in the U.S. opt for beauty products that contain natural or organic ingredients, accounting for nearly 25% of all sales in the skincare category, and an overall market value of over $1.3 billion (source).
Understanding this, it only makes sense that more estheticians are making the switch to at least include organic skin care products in their professional practice. Whether you're looking to boost your bottom line with more retail opportunities or transform your treatment menu to cater to a new niche of clientele, California Skincare Supply has you covered! Keep reading for a full rundown of the world of organic skincare.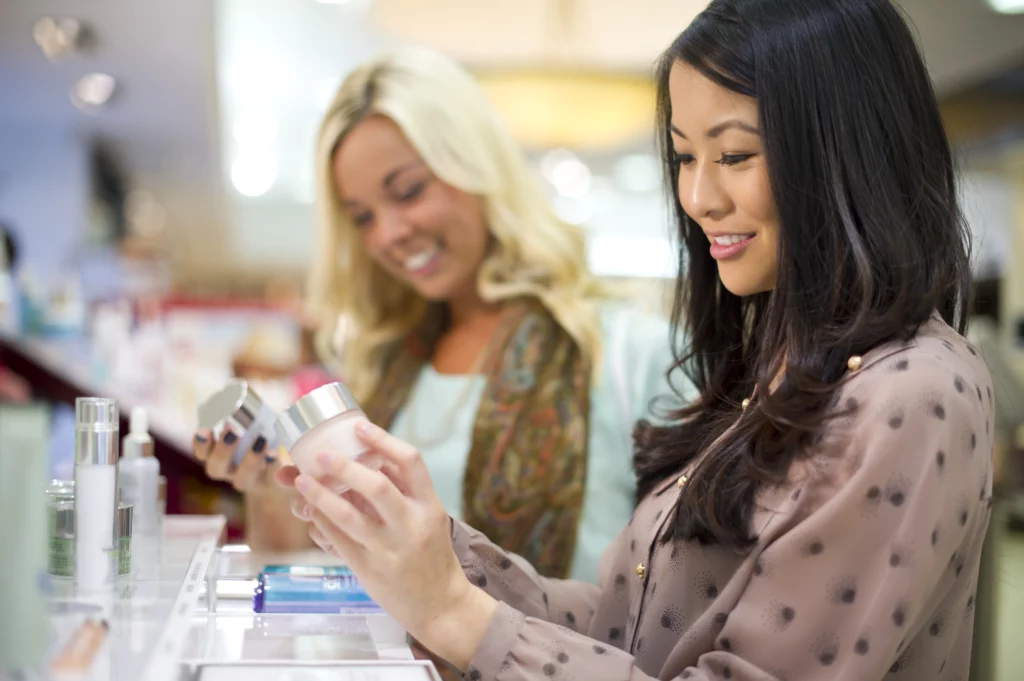 What exactly is organic skin care?
So, what does it mean for a skincare product to be organic? Well, that's where it gets a little complicated. Despite the popularity of products being touted as organic or natural, one of the most important things to know for your practice, and educating your clients, is that not all organic products are created equal, and there remains a lot of gray area for products to be labeled as such.
Technically speaking, the term "organic skincare" refers to products containing organically-sourced ingredients, and, typically, an emphasis on botanical or plant-based formulas. However, it is sometimes used interchangeably to describe products that are free of certain ingredients, including chemical fertilizers or pesticides, parabens, hormone disruptors, GMOs, sulfates, synthetic ingredients, fragrances, or colorants.
However, because there is little in the way of regulation around using terms like "natural," "clean," or "organic" to describe a product, many over-the-counter brands have co-opted these terms loosely, while not necessarily upholding any sort of universal standard for formulation.
It's also worth noting that not all synthetic ingredients are harmful. Licensed beauty pros know that lab-created ingredients – such as peptides, hyaluronic acid, and others – are some of the most highly effective for getting results, and can still be included in a product without compromising the integrity of the formula.
How to shop for an organic professional skincare product line
Is it really organic? Will it sell?
Rather than taking any product at face value, we always recommend doing a bit of research to determine what percentage of ingredients in the formula are organically sourced. You may also want to read up on each individual brand's formulation philosophy to understand their stance on additives – such as parabens, phthalates, sulfates, and gluten – which may be of particular concern to your organic-conscious clientele.
Other factors to consider would be:
Certifications
It can be helpful to check and see if brands hold any special certification, such as being cruelty-free, USDA organic, or other credentials that set them apart from similar brands.
Source of ingredients
Another unique aspect of some organic skincare lines is that they may practice sourcing ingredients from limited regions, or according to specific standards around how botanicals are grown. Researching these things can be helpful for educating your clients on the advantages of the products you retail.
Price point
The cost of organic skincare products can vary widely, so you'll want to evaluate cost-per-treatment through the lens of your business budget, as well as what retail prices fit the budget needs of your clients.
Formula focus
As with any investment in a professional skincare line, always consider the most common conditions and concerns you see in your treatment room so that you are choosing the most effective products for your clients. For example, if your clientele is focused mostly on addressing aging concerns, you will want to look for an organic skincare line designed to treat signs of aging.
Going organic with California Skincare Supply
There are plenty of advantages to offering organic skincare at your beauty business. In addition to providing a trustworthy resource for clients who prefer this approach to skincare, estheticians are able to achieve incredible results using organic products for their professional treatments as well. They incorporate well with holistic protocols such as lymphatic facial massage, but can also be easily paired with med spa modalities, simply depending on what works best for your practice.
If you are a licensed professional looking to incorporate organic products into your protocols, home care offerings, or both, California Skincare Supply is proud to partner with multiple professional product lines that fit the bill and are available for wholesale.
CSS' top picks of professional and retail organic skin care product lines
From the popular Shira Esthetics lineup, the Shir-Organic collection has been carefully curated to feature all natural and organic ingredients from whole fruit and herbal pulps. Products from this line are tailored to focus on common skincare concerns, including aging, hydration, rejuvenation, and reversal of environmental damage. They're also incredibly nutrient dense, with phytonutrients, antioxidants, vitamins, and proteins for healthy skin.
Why you'll love their products:
Shir-Organic contains all natural and organic ingredients with whole fruit and herbal pulps. Shira has skillfully combined the purest ingredients on earth and uniquely crafted Shir-Organic.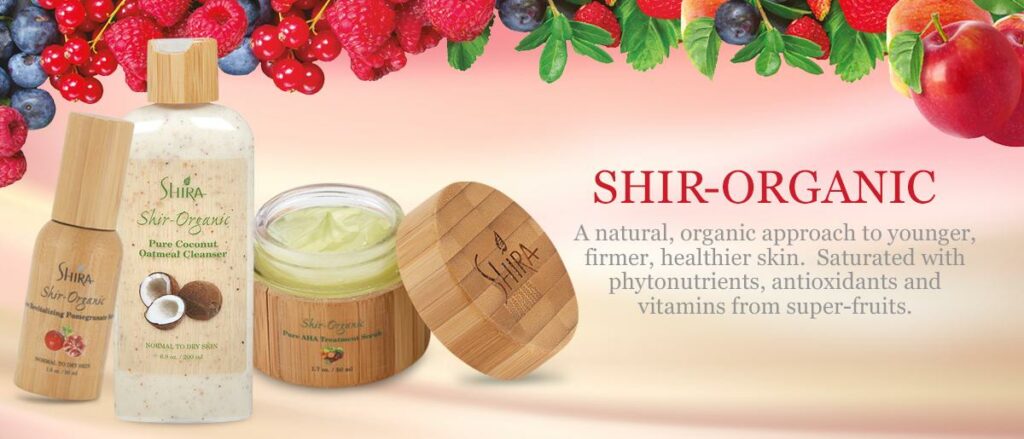 New customers get 10% off their first purchase!

We sell Shir-Organic products at the manufacturer's lowest allowed price! 
ATZEN Superior to Organic Skincare
Bringing together the best of both nature and clinical skincare technology, ATZEN offers five targeted product lines – BALANCE™, PURIFY, RENEW™, IN-SHAPE™, and PROTECT™. All formulas feature organic plants, vitamins, and algae, alongside advanced actives like peptides, resveratrol, and ATP. They're also free of parabens, petrochemicals, carcinogens, hormone disruptors, SLF, formaldehyde, and artificial fragrance and coloring.
Why you'll love their products:
ATZEN® products have no parabens, no petrochemicals, no carcinogens, no hormone disruptors, no SLS, no formaldehyde, no artificial coloring or fragrance, are cruelty-free, and GMO-free. Our products are natural, safe, and proven effective and are developed for all skin types, ethnicities, age groups, and gender, even those with very sensitive skin.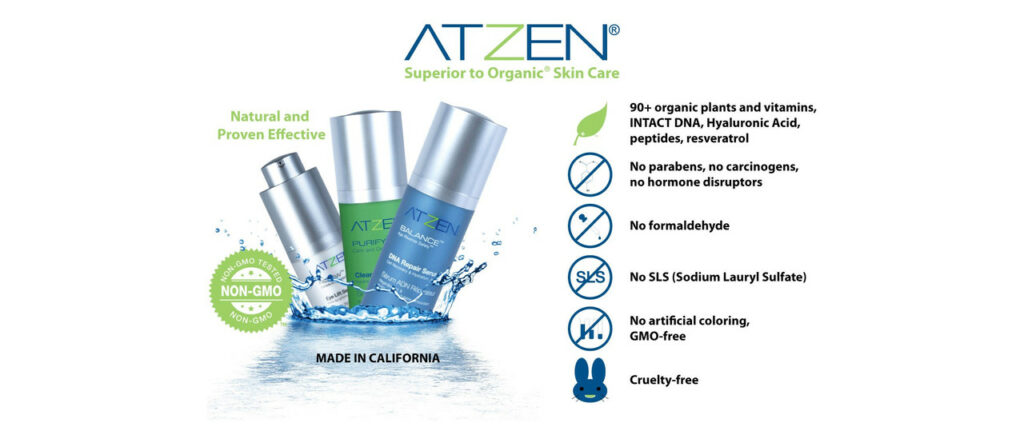 New customers get 10% off their first purchase!

We sell  ATZEN Superior to Organic Skincare products at the manufacturer's lowest allowed price! 
Hale & Hush utilizes ingredients from natural and sustainable plants, flowers and algae. Their proprietary blends of botanicals, nutritional and biotech components are strategically balanced for sensitive skin stages. Hale & Hush is the only professional brand to focus exclusively on treatment and retail products for sensitive and health-challenged skin.
Why you'll love their products: 
Hale & Hush's clean and pure products don't contain ingredients known to be sensitizing or allergenic. That includes gluten, sulfates, parabens or other harsh preservatives, non-chiral ingredients such as dl-tocopherol, or any other known irritants. While they rarely add scent to a product, if they choose to— it's natural, gentle and uplifting—not sensitizing.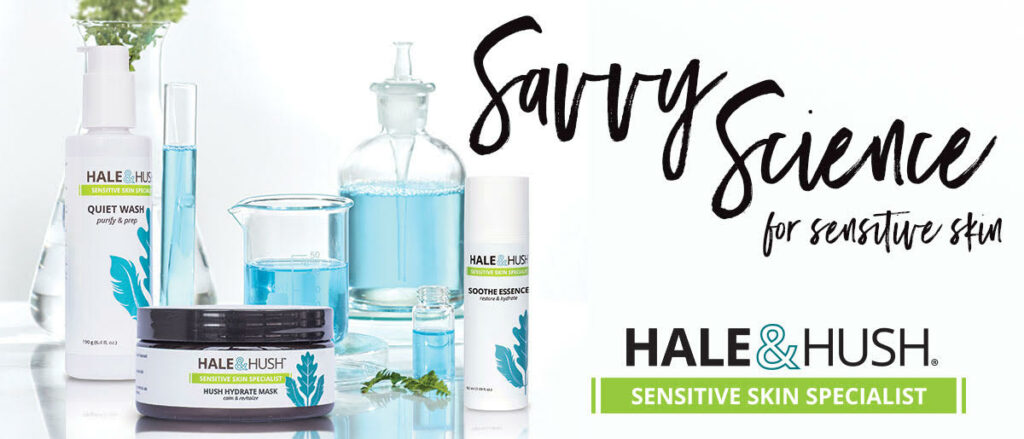 New customers get 10% off their first purchase!

We sell Hale & Hush skincare products at the manufacturer's lowest allowed price! 
An early innovator in the holistic skincare space, ZAQ has been expanding its range since 2011, to include a wide variety of treatment room tools.The company first launched with a line of chemical-free, essential oil-based aromatherapy products and now offers unique items such as gemstone eye masks, gua sha stones, as well as botanical facial mask formulas.
Why you'll love their products:
ZAQ is an award-winning company that has been providing high-quality, high-tech skincare and cosmetic treatments since 2011. Their products and devices are trusted by consumers and licensed estheticians around the world and are currently being used at spas across North America and Europe. ZAQ Skin Care is committed to making it easy for their customers to maintain healthy, radiant skin. Whatever your skincare needs, they've got you covered.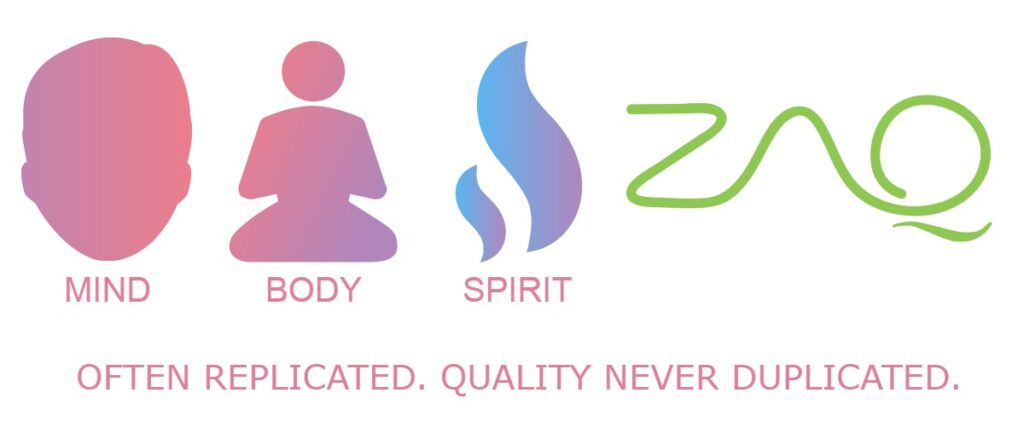 New customers get 10% off their first purchase!

We sell ZAQ products at the manufacturer's lowest allowed price! 
Buy all these products at wholesale & get the esthetician's edge
All you need to do is register as a professional with California Skincare Supply
If you're a professional esthetician, dermatologist, or cosmetologist, we invite you to join our community by registering on our site today. You will get access to over 40 of the best skincare lines, esthetician equipment, and supplies for professional use and resale – all at wholesale prices! 
Plus, you'll get our special CSS product training so you'll always know how to use and sell skincare products and services like a pro!
And if that's not enough, get 500 Loyalty Points  just for signing up that you can trade for a discount later, as well as a 10% discount coupon to use on your first order! 
It's quick, easy, and free to join.