How to Choose the Right Brands for Your Beauty Business and Your Clients
For the beauty professional, perhaps one of the most exciting but also intimidating aspects of building your business is choosing which products to use and retail to your clients. If you've ever shopped a tradeshow floor or attempted to search professional products online you already know that the array of options is vast and ever-expanding. 
Yet you probably also know that the professional skin care lines you select are a big investment in the success of your business. With that in mind, it's important to work with brands that will align with your values and support the results you wish to achieve with your clients. 
Whether you're opening a new business or just looking to refresh your offerings, we're here to help! Here are our top tips and picks to help you navigate all of the options and choose the best products and brands for your business. 

Not a skincare professional?
No worries. Your time here won't be wasted. Most of these brands have retail products for you to use at home as well! 
Important Considerations for Choosing Your Professional Skincare Brands
How many professional skincare lines will you need? 
Experts say that carrying just one brand for your professional skincare business or spa is not enough to provide a full range of solutions for all of your clientele, You also want a variety of price points to cater to different client budgets. But be careful. Carrying too many brands can be overwhelming for your clientele and leave you with too many options to choose from for the back bar. A good goal is to stick to two to four brands so that you can keep up with product knowledge and perfect your protocols. 
Which products are a must for your most popular services? 
When shopping for new skincare supplies, it can be easy to get dazzled by the latest and greatest modalities and products. However, it is important to always put the needs of your clientele first when choosing a line to bring into your treatment room or retail space. Focus on products that target the most common concerns and goals, according to your niche. For example, if most of your regulars have concerns around aging, you will want a brand with good options for mature skin. On the other hand, if you have a younger clientele consisting of acne clients, you will need a whole other range of options for the backbar and retail space.  In Santa Cruz California where California Skincare Supply is based, organic and natural skincare would definitely be a draw. 
Is the marketing and packaging on-brand for your business? 
As a beauty professional, you've likely spent a lot of time developing a brand identity for your business. From your service menu, to website design and even the decor of your space, everything should feel cohesive and on-brand to appeal to your ideal client. Therefore, it's only fitting that your product lines should also represent your business. Look for attractive colors, marketing imagery, brand messaging, and packaging that aligns with your vision. Seems like a minor consideration, but you'd be surprised at the impact this can have. 
Do they offer professional support and continuing education?
For true success with a skincare brand, estheticians should strive to obtain extensive product knowledge and training on every product line carried. A good professional line will offer continuing education either in-person or online, and professionals would be wise to take advantage of these opportunities. Advanced training will help you to get better results and boost your retail sales.
How will it compare and compete with other brands? Does it keep up with current trends? 
Although you as the professional will know what's best for your business and your clients, it's still important to stay ahead of the competition. You may want to consider what brands and product lines are being sold by other local spas and practitioners in your area and online, in order to stand out and offer something unique. It's also a good idea to keep up with fashion magazines, beauty bloggers, and other social media influencers to stay in the know about popular trends and products. Consumers are exposed to advertising for cosmetics across many platforms, but by staying ahead of the curve and keeping your clients educated, you'll help keep them loyal to your expertise and the brands you carry. 
Those are a few ideas to get you started. But now let's get into the nitty gritty and go shopping.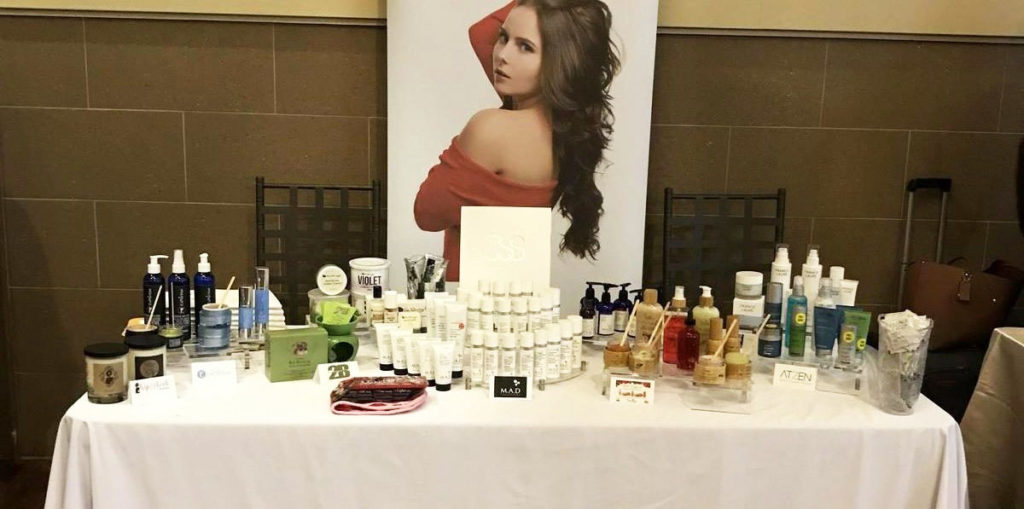 CSS's Most Popular Professional Skincare Lines
As a distributor of professional skincare products and supplies for over thirty years, California Skincare Supply has done the homework for you and vetted each and every brand we carry. 
We wholesale approximately forty different professional skin care lines, chosen for their excellence and efficacy. We also listen to feedback from customers who work hands-on with the products to better understand what works, and what our professional estheticians are loving. You can't go wrong with anything we sell here, but  if you still want a bit of help narrowing it down, we've put together some of our top picks based on what our customers are loving and buying. 
For Sensitive Skin, Barrier-Challenged, Oncology Skincare and Allergies

About the brand: With roots as an oncology skincare line, Hale & Hush has become the go-to for all things sensitive skin. Using natural, sustainable science-backed ingredients, the products address common challenges and triggers related to reactive skin and inflammatory conditions.
Why you'll love it: For even the most ultra-sensitive skin, Hale & Hush delivers serious soothing and calming. Free of gluten, sulfates, parabens, harsh preservatives, non-chiral ingredients and other known skin irritants, the brand has gentle yet effective professional enzymes and masks, as well as a comprehensive, affordable homecare line.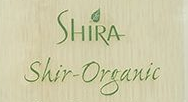 About the brand: Powerful anti-aging superfruits, pure as nature Itself. Shir-Organic contains all natural & organic ingredients with whole fruit & herbal pulps, all wrapped up in state of the art eco-friendly bamboo packaging. Saturated with phytonutrients, antioxidants, vitamins &  proteins, Shir-Organic products help create firmer, healthier looking skin.
Why you'll love it: Shir-Organic is a safe & effective way to care for your skin. With the combination of fruits, vegetables, flowers & herbs which are expertly blended, the products provide the skin with the nourishment needed to combat the signs of aging. Great for clients looking for products that smell wonderful and are results oriented.

About the brand: A multifaceted brand with a philosophy of protecting and pampering the skin, ATZEN fuses the best of cosmetic technology and natural skincare, by combining pharmaceutical grade, green, and cosmeceutical ingredients.
Why you'll love it: Beautiful results with no downtime. Brand founder Catherine Atzen has forgone harsh peels and ingredients that cause inflammation and hurt, making this a good choice for clients who prefer a gentle, yet effective approach to professional skincare. 

About the brand: Small-batch, hand-crafted and infused with incredible organic ingredients, Hip & Chick has created a line of stylish and indulgent self care products covering everything from body scrubs to bath bombs and scented candles. 
Why you'll love it: With gorgeous packaging, enchanting scents and a plethora of fun products to pick from, this brand will quickly become a bestseller, helping you corner the often overlooked market for professional body care.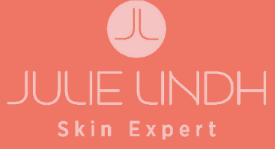 About the brand: This renowned luxury line has perfected their own proprietary formula for treating and transforming the skin. Focused on correction, repair, rejuvenation, and preservation, this brand carries a range of both green beauty products and holistic high-tech devices. 
Why you'll love it: Clients will be instantly drawn to Julie Lindh's intriguing gadgets and elegant packaging. The brand provides skincare solutions not found elsewhere, such as reusable biomagnetic sheet masks, beauty wands, and LED skin pens.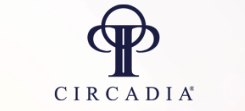 About the brand: One of the most popular lines in professional clinical skincare, Circadia is a brand backed by over thirty years of research. Since the brand's launch in 2001, Circadia has been leading industry innovation with skincare based on the body's circadian rhythms. It should be noted that Circadia is for licensed professionals only.
Why you'll love it: Super ingredients = Super results. Circadia formulates its line with pure botanicals, stem cell technology, second generation vitamins, and innovative peptide development to achieve optimal skin health and beauty. The result is a performance based professional line that supports perfect skin synergy.

About the brand: Maximum Active Dermaceuticals (M.A.D.) is an advanced, high-potency professional brand of products that effectively treat and target common skin conditions and concerns including: acne, aging, hyperpigmentation, environmental damage and more.
Why you'll love it: Completely customizable protocols make it easy for professional estheticians to curate treatment, giving you a serious advantage when addressing multiple concerns. Products can be layered, cocktailed, mixed and matched, according to each client's unique skin type and goals. And M.A.D. uses color coded packaging for each skin concern, making it really easy to read and see the product benefits. This is great for consumer sales because the products sell themselves! Thank you M.A.D. for that bit of help!
About the brand: A leading choice for medical grade treatment options, ClearChoice by Dermastart is for licensed professionals only and is focused on delivering physician-grade results. Pros will love the diverse range of treatment options using this line, which has something for everyone. 
Why you'll love it: Featuring more clinical-strength resurfacing options than any other brand, ClearChoice has peels to serve a wide range of clients with highly-tailored treatment. The line offers a variety of peel strengths, allowing you to work as progressively or aggressively as is appropriate for each client.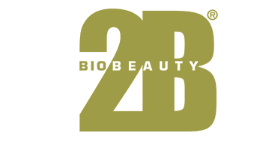 About the brand: A leader in natural professional skincare, 2B Bio Beauty keeps skincare cutting-edge, yet simple with its universal Beauty Peel for all skin types, as well as a line of home care products that support glowing results. 
Why you'll love it: What makes this line special is its remarkable ingredients including plant extracts and minerals like volcanic lava and crystallized quartz. The potent, yet pure formulas this brand produces will wow your clients without the use of acids or aggressive modalities. 
And what makes this brand unique is the world-renowned 2B Bio Peel. This peel activates exfoliation from within and can be used as a alternative to microneedling and microdermabrasion. With 7 potent natural ingredients – Sweet Water Sponge, Havnejordt Lava, Crystalized Quartz, Acacia Gum, Arrow Root, Crushed Horsetail Stalks & Calendula, this peel offers a microneedling like effect and erases years of facial fatigue. Excellence for scar reduction, acne and fine lines and wrinkles.

About the brand: A premier professional line for over forty years, this exclusive Canadian French skincare line has a reputation for the utmost brand integrity and the highest quality formulations. France Laure products are time-tested and beloved for their ability to support a beautiful complexion the natural way. 
Why you'll love it: In the treatment room, estheticians will love this line's extensive range of professional products. In the retail space, the chic and sophisticated packaging will cause these products to fly off the shelves. 
About the brand: For an array of body treatment options, Prana SpaCeuticals covers everything from lip care to professional products for intimate brightening and skincare. Beauty pros who provide waxing services will love this line for incorporating popular add-ons like vajacials.
Why you'll love it: With products specifically designed for body care and the intimate area, this line allows spa professionals to get super creative with new services and protocols. They also offer all-inclusive kits for estheticians looking to add a few new offerings to their menu
Join us and chat with your fellow esthies for more ideas and recommendations! 
Want to chat with other estheticians and get recommendations from other industry professionals? The CSS online community is here for you! Join the discussion on Facebook to ask questions, share advice and stay connected.