If you love helping your clients boost their confidence by tackling complex concerns, it may be time to consider adding body sculpting to your treatment room repertoire.
In the past, many of the available options for addressing excess body fat were a substantial undertaking, both in terms of cost and risk factor. Even today, many consumers may still be under the impression that they need to undergo painful or invasive procedures like liposuction. However, thanks to a number of new tools and technologies hitting the market, this is no longer the case.
Today, licensed estheticians have the ability to provide a variety of non-invasive, non-surgical body sculpting services – at a fraction of the cost of plastic surgery, and without downtime. What this means for beauty professionals is more opportunities to attract new clients, and wow your existing customers with expanded offerings. 
So without further ado, let's discuss some of our favorite options for offering body sculpting in your professional esthetics practice.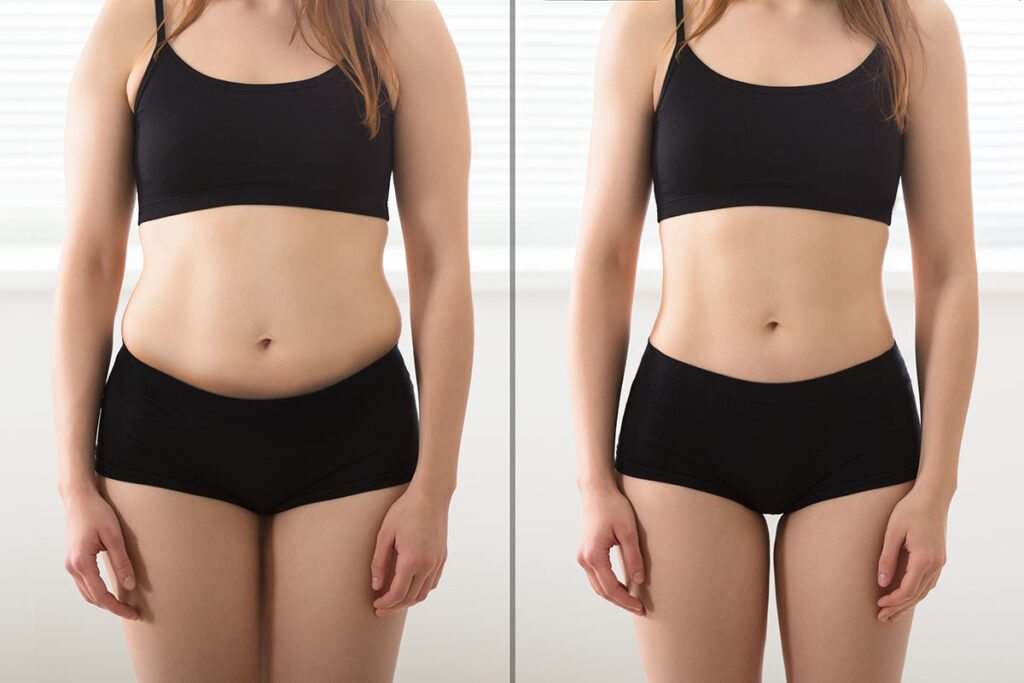 Tools and Technology: Body Sculpting Modalities You Need To Know About
Cavitation – Also known as ultrasonic cavitation, ultrasound systems can be used to address cellulite and localized fat deposits. The technology works by applying ultrasonic vibrations and turning fat cells into liquid fatty acids. Once broken down, these fat stores are more easily metabolized by the body and excreted as waste.
Radio Frequency – Radio frequency lipolysis is a fat reduction method that uses RF to direct heat below the surface of the skin and kill fat cells. This approach has been shown to reduce the volume of fat deposits, and can also support skin tightening in conjunction with fat loss. See radiofrequency machines for professionals in our store.
Vacuum Suction – Vacuum suction entails placing suction cups on the skin, and encouraging movement of fat via the lymphatic system. The application of vacuum suction promotes lymphatic drainage, which can be highly effective for addressing fluid retention, targeting cellulite, and smoothing the skin.
Cryolipolysis – Whereas most non-invasive fat reduction procedures use heat to eradicate stubborn fat, cryolipolysis accomplishes the same outcome using cold therapy. The freezing of fat cells takes place deep within the tissue, so the skin is not affected and dead cells are eliminated naturally.
Lipo-laser –The process of lipo-laser works using low-level laser energy to target adipose fat cells below the surface of the skin, and cause them to shrink. The body then eliminates broken down fat naturally as waste, without causing any damage to the skin or surrounding tissues.
Product Picks: Our Top Five Body Sculpting Machines for the Treatment Room
Anima Accent Vacuum Cupping Therapy by DermaJem
How it works: For a holistic approach to sculpting, the Anima Accent leverages the principles of cupping therapy and vacuum suction technology. This approach takes lymphatic drainage to the next level with a versatile variety of cup sizes and control modes that can be used for everything from contouring facials to performing entire body treatments.
Why you'll love it: On Instagram, it has become famous as a tool for butt-lifting protocols but also gets amazing results for the legs, thighs, abdomen, love handles, hip dips, and other common areas of concern. We also love that it can be used as a follow-up to other fat reduction treatments – such as cavitation, radiofrequency, cryotherapy, and lipo laser – to support the recovery process and boost results.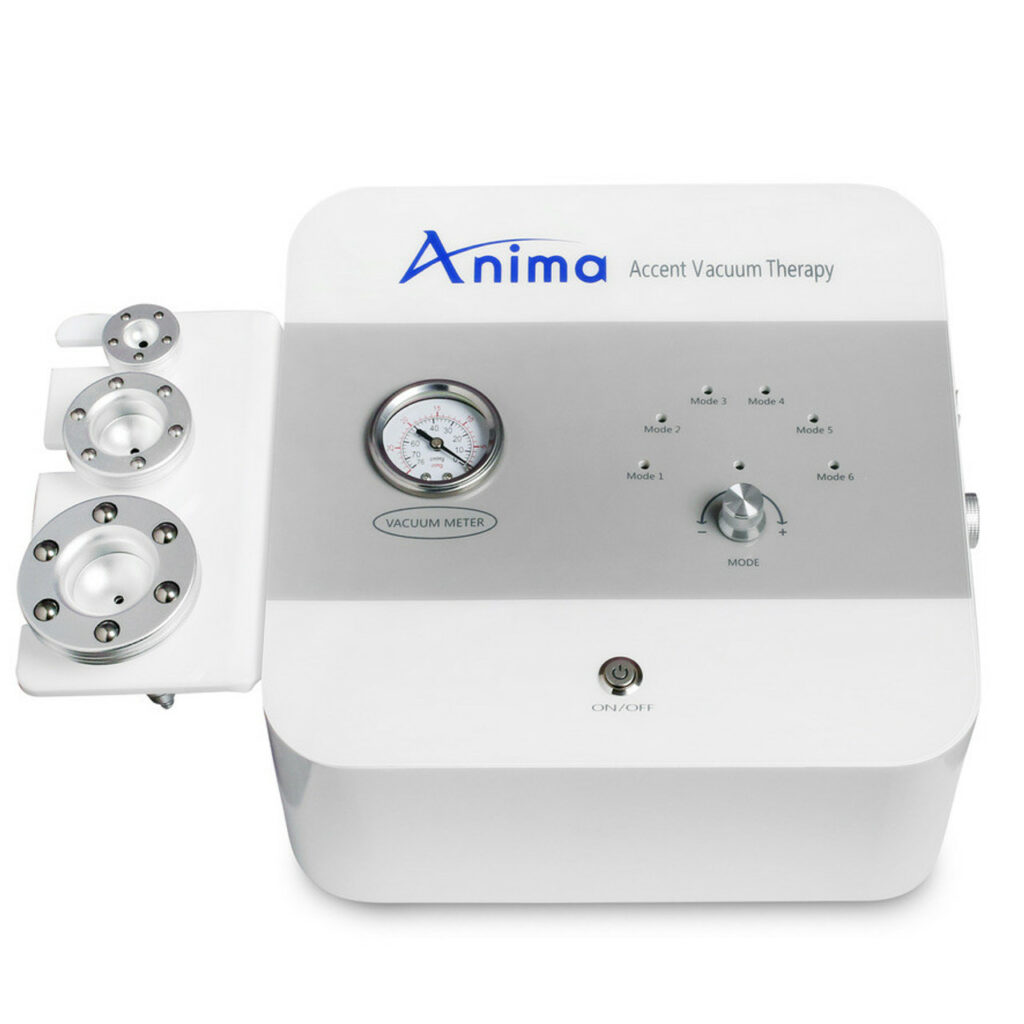 New customers get 10% off their first purchase!

We sell DermJem equipment at the manufacturer's lowest allowed price! 
How it works: Why use just one sculpting modality, when you can combine cavitation with radiofrequency, LED, vacuum therapy, and super-pulsed vacuum therapy? The Anima Curva offers all of the above, and features 38hz cavitation, which allows it to penetrate deeper into fatty tissue.
Why you'll love it: The Curva is DermaJem's premiere device, and with good reason. The variety of features gives you complete versatility to apply just one modality at a time, or combine all four for better results, faster, and without pain or downtime. For practitioners looking to specialize in body sculpting, the Curva is quickly becoming the gold standard and offers great return on investment. On average, clients will pay about $2800 for a package of 8 sessions, meaning the machine pays for itself (and then some!) after your first seven packages sold.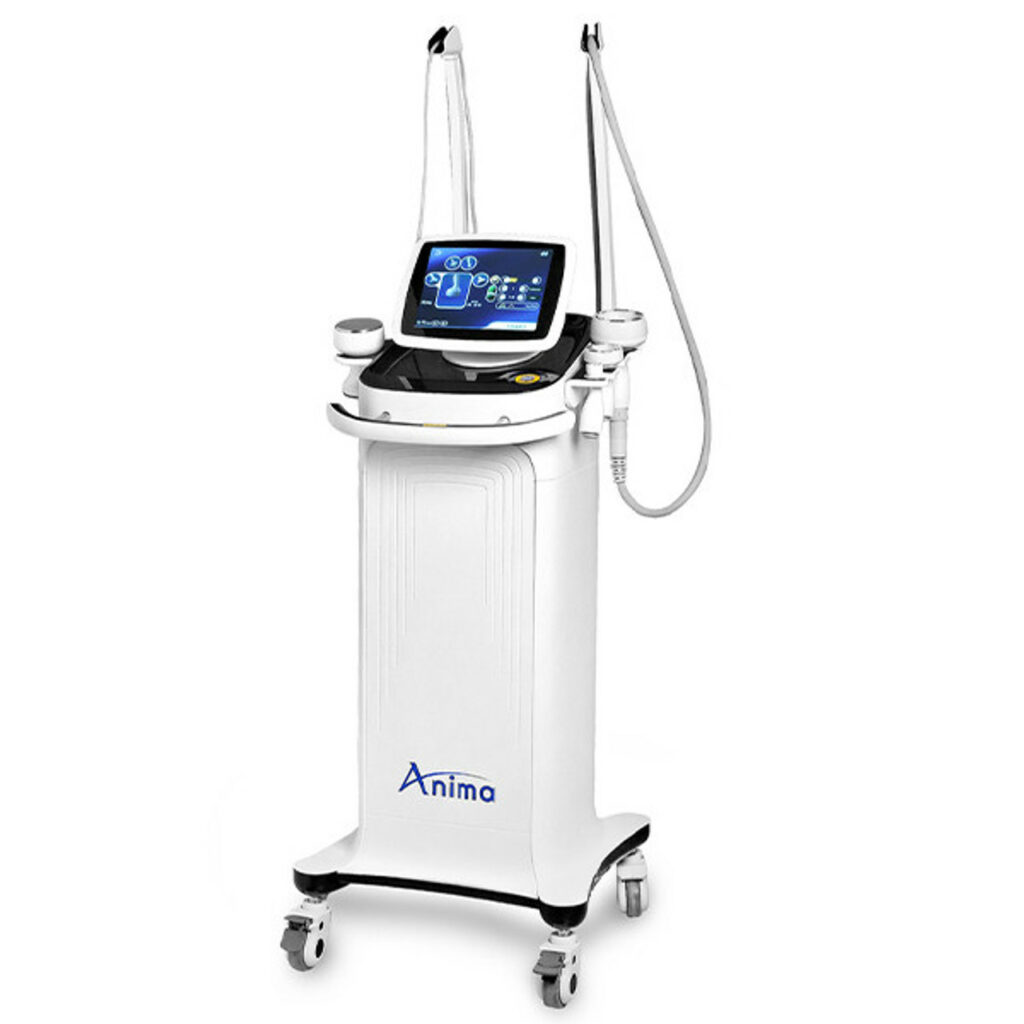 New customers get 10% off their first purchase!

We sell DermJem equipment at the manufacturer's lowest allowed price! 
Anima Rhapsody Lipo-Laser by DermaJem
How it works: Melting fat and eliminating excess inches has never been easier than with lipo-laser and is a must for anyone who offers body contouring. This system utilizes 630 NM of low-level laser energy, for shrinking fat cells, and facilitating cumulative loss of inches with a series of sessions.
Why you'll love it: In addition to being one of the most advanced options, it's also one of the simplest and least labor-intensive for professionals to use. The Rhapsody comes with multiple hands-free laser pads, making it possible to treat multiple areas at once, and customize treatment for each client according to their goals.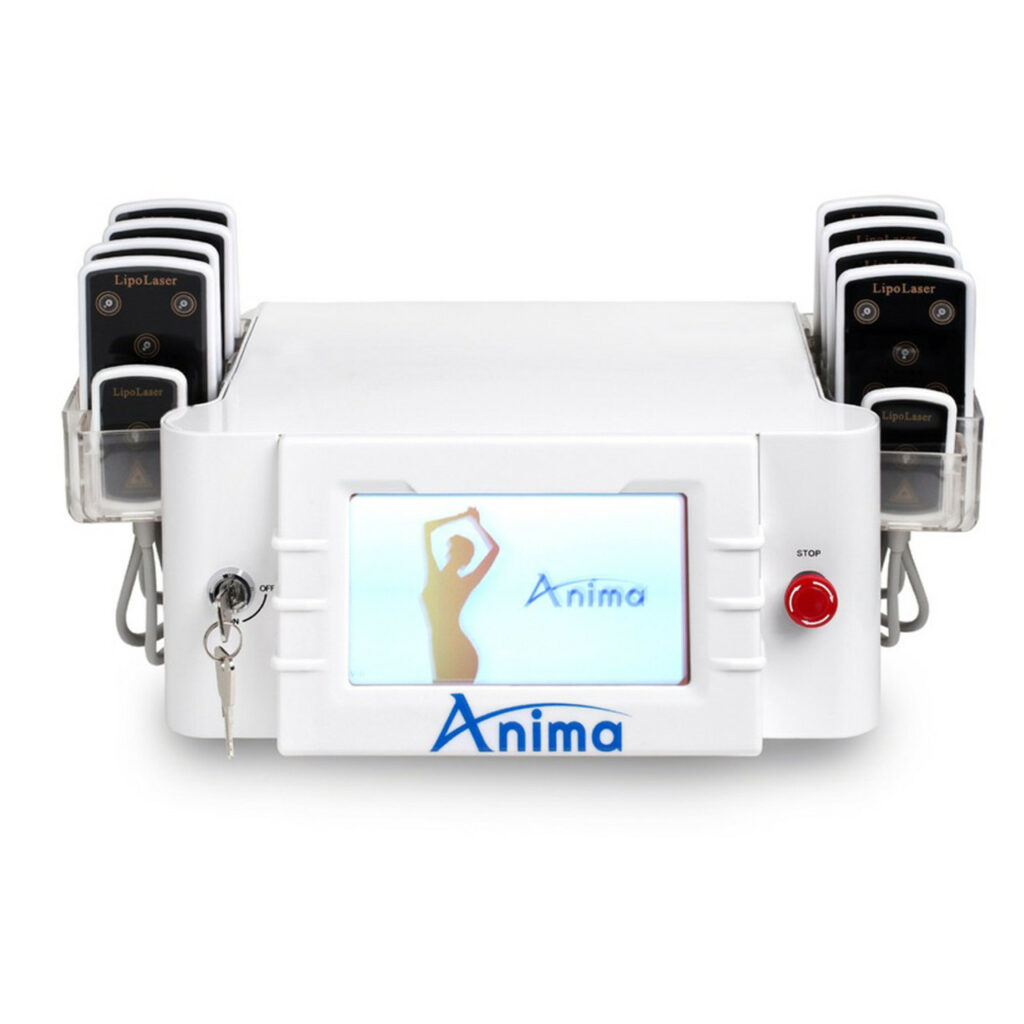 New customers get 10% off their first purchase!

We sell DermJem equipment at the manufacturer's lowest allowed price! 
Anima Tempo Cavitation and RF by DermaJem
How it works: The Anima Tempo brings together cavitation, radiofrequency, and vacuum suction to create perfect body sculpting synergy. The cavitation feature allows for super-concentrated sonic energy to be applied right at the site of concern. Then, once this has been accomplished RF and vacuum suction enhances results and support the body's recovery process with lymphatic drainage.
Why you'll love it: The combination of the Tempo's three different technologies is an ideal trifecta for accessing deeper fat cells and delivering impactful results. If you are new to body sculpting, it's an easy-to-use, portable, budget-friendly option that quickly offers return on investment. In addition to body treatments, you can use it as facial modality, thanks to three different radiofrequency hand pieces in a variety of sizes.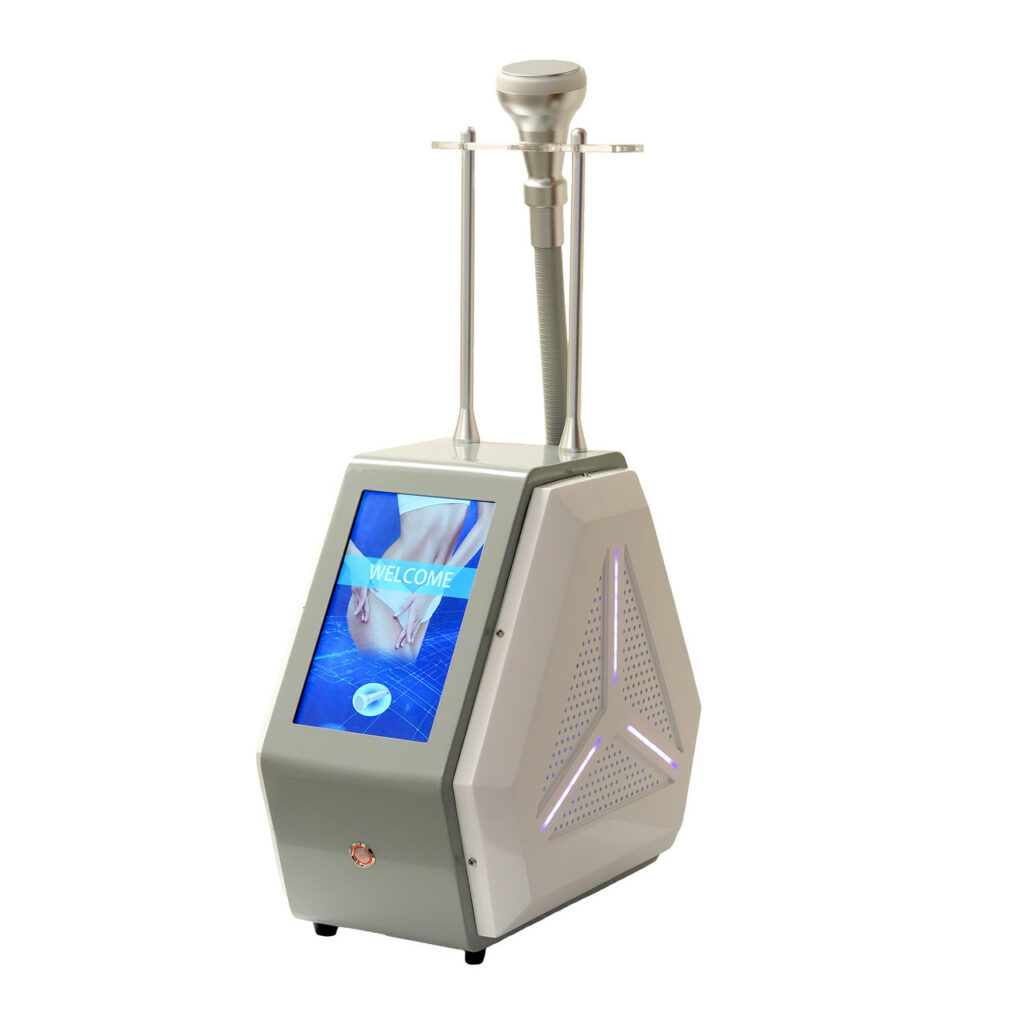 New customers get 10% off their first purchase!

We sell DermJem equipment at the manufacturer's lowest allowed price! 
IceSculpt Alpha by DermaJem
How it works: Much like other popular cryolipolysis devices, the IceSculpt works by cooling, freezing, and crystalizing fat cells. However, the advantage of the IceSculpt is that it also utilizes heat. Alternating between hot and cold temperatures, the IceSculpt method is able to stimulate fat reduction at an increased rate compared to other thermal shock devices, and also activates the lymphatic system to aid in elimination of dead cells.
Why you'll love it: As body sculpting machines go, the IceSculpt is another easy-to-use, budget-friendly option and you won't need a medical director to offer sessions. Clients love that treatments are comfortable, pain free, safe, and effective. The combination of hot and cold therapies sets this system apart from other similar procedures and it is quickly becoming one of the most sought-after options at the spa.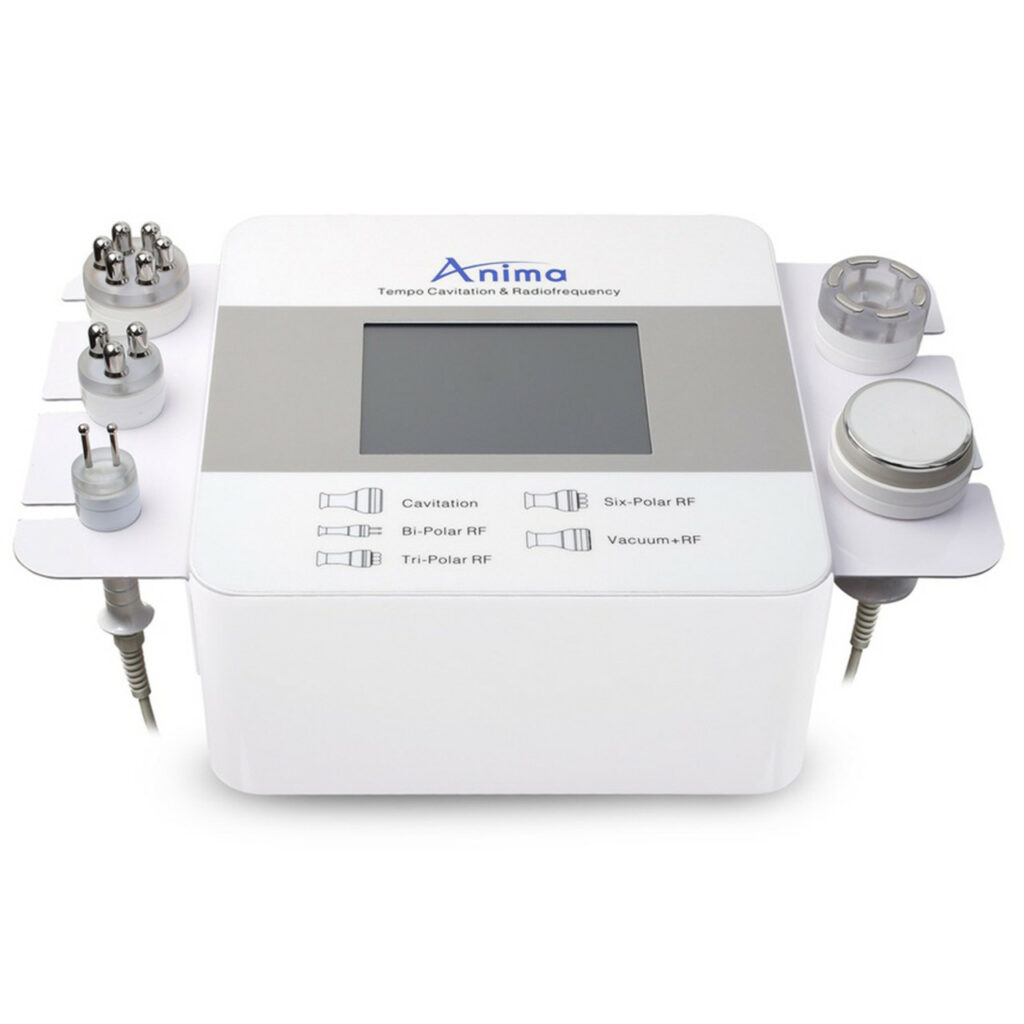 New customers get 10% off their first purchase!

We sell DermJem equipment at the manufacturer's lowest allowed price! 
Next Steps: Best Practices for Offering Professional Body Sculpting Services
Get To Know Your New Market – Once you have invested in a new system or device for body sculpting treatments, you will likely have a market advantage, as these technologies are not as widely offered by many salons or spas.
Even so, promoting your services will be most effective if you focus your efforts on education and outreach. This can look like posting to your social platforms and creating email blasts, but you may also find it helpful to partner with other adjacent fitness and wellness businesses who can send interested clients your way.
Set Realistic Expectations – Although the potential for results from body sculpting may be very exciting, it's worth noting that most of these modalities work best when combined with exercise and a balanced diet.
While estheticians are limited by scope of practice and should never offer health advice, providing appropriate disclaimers can go a long way to prevent disappointment and build long-term trust with your clients.
Offer Service Packages – In addition to discussing the process in detail, you will also want to set your clients up for success by encouraging them to invest in a package, or even requiring a series of treatments to get started.
Because most body sculpting treatments require a series of 6-12 sessions to achieve visible results, standalone appointments should be discouraged or offered only for maintenance after completing an introductory series.
Be Strategic With Your Pricing – The cost for cryolipolysis, cavitation, and lymphatic drainage can vary widely. Factors to consider include areas being treated, and how long a typical session takes. In order to ensure that your services provide a reasonable return on investment, you will also want to consider your initial overhead costs for treatment equipment and be mindful not to undervalue your offerings.
When analyzing your market, be sure to reference any competitors including med spas, plastic surgeons, and other licensed beauty professionals offering similar services. You will also want to research rates for procedures like liposuction, so that you can educate your clients as to cost savings of non-surgical alternatives.
Machine Maintenance – Lastly, understanding that your offerings rely on equipment that's in perfect working order, it will be essential to be consistent with proper care and maintenance procedures to keep your practice running smoothly.
For this, brands like DermaJem offer outstanding support and service warranties. However, you will still need to clean your tools after each use and store equipment carefully, so as not to cause damage and void your warranty.
Frequently Asked Questions