For red carpet results without pain, needles, or numbing cream, one of today's most popular professional treatments is nano infusion!
If you have yet to get to know this innovative, yet non-invasive treatment, you're going to want to keep reading.
Today, on the blog we're covering the who, what, why, when, where, and how of all things nano. 
Nano infusion is sometimes referred to as nano needling, however that term is a bit of a misnomer, as there are actually no needles involved. Instead, nano treatments are performed with a handheld infusion device that utilizes small medical grade silicone pyramids to create microchannels and improve the absorption of topical products.
Nano infusion treatment is frequently compared to microneedling, due the fact that they use similar devices and treat the same general range of skin concerns. However, the two differ in that nano infusion is less invasive and does not penetrate the skin as deeply. Unlike microneedling, nano protocols are virtually painless, requiring no numbing cream and no recovery time post-facial.
WHY does nano infusion work?
Despite being a less aggressive treatment than microneedling, nano infusion is still plenty effective and known to produce equally impressive results. The technology works on several levels, first by stimulating circulation to the skin, and secondly by delivering active ingredients deeper into the epidermis.
In the short term, nano infusion can be used to create custom targeted treatments using a cocktail of skincare super ingredients – such as peptides, stem cells, growth factors, hyaluronic acid, and others – to address specific concerns and create nearly instant results. But additionally, because treatment encourages blood flow to the skin, this can produce cumulative benefits for promoting collagen synthesis, repair, and cellular rejuvenation.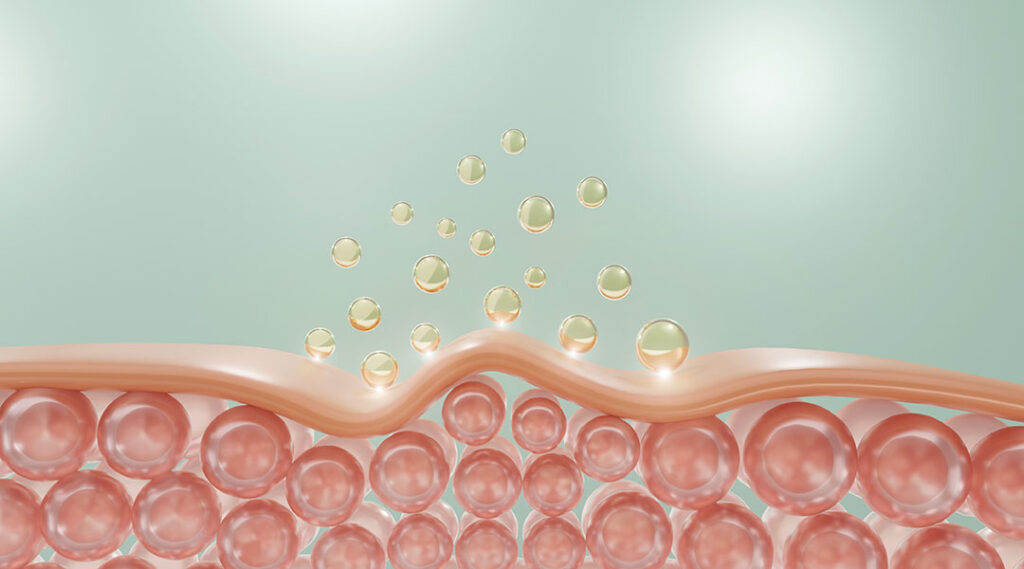 WHO is nano infusion for?
An exciting benefit of professional procedures with nano infusion is that because treatment is appropriate for all skin tones and types, protocols can be customized around numerous common concerns, or even multiple skin conditions simultaneously. Some examples include:
Anti-Aging:
In protocols for aging skin, nano infusion is particularly effective for addressing fine lines, wrinkles, dark circles, dull skin, age spots, and loss of elasticity, as it works to encourage production of new collagen and produces an overall revitalizing effect.
Acne Management:
For acne, nano infusion promotes cellular renewal and wound healing, which can be helpful for minimizing scarring or texture, and reducing the appearance of post-inflammatory hyperpigmentation.
Discoloration and Hyperpigmentation:
Clients looking to achieve a more even complexion can benefit greatly from the infusion of ingredients that target excess melanin. Even just one treatment with nano can be effective for brightening the skin and giving the skin a healthy, radiant glow.
Sensitive Skin:
Because it provides a gentle alternative to more invasive modalities and provokes a repair response at the cellular level, nano infusion is an excellent choice for sensitive, reactive, or compromised skin.
Body Treatments:
In addition to creating impactful results for the face and neck, nano infusion can also be administered as a treatment for concerns such as stretch marks, scars, and sun damage elsewhere on the body.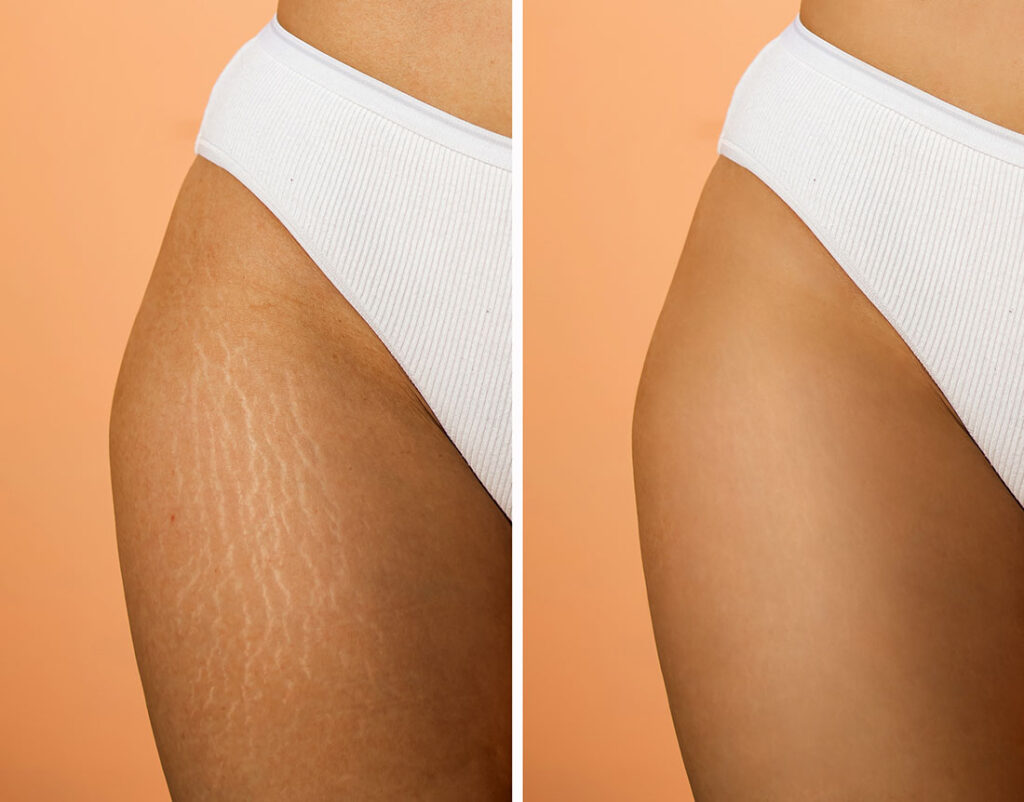 WHEN can you expect to see results from nano infusion?
One more important thing you will want to educate your clients on is timelines for treatment. Although you will likely notice that nano infusion produces the effect of plumping, hydrating, and smoothing the skin after just one application, more long-lasting results will begin to appear after multiple sessions.
After about 6-8 visits is when the collagen-boosting and rejuvenating effects will start to become more visible. It's also ideal to schedule treatments just a few weeks apart in the beginning, followed by maintenance visits every month or so, once each client's initial series of treatments is complete.
WHERE can you get started with nano infusion?
To offer nano infusion facials, minimal equipment is needed. At California Skincare Supply, our most popular tool for estheticians is the EstheticPro Micropen by EstheticPro.
The base micropen device can be used to perform a variety of treatments including microneedling, microchanneling, and nano infusion. It's also known for creating beautiful results without heat, chemicals, or downtime. In addition to the device itself, professionals will also want to purchase cartridge refills, which are single-use and must be replaced after each service.
Because nano infusion is considered a non-invasive aesthetic treatment, licensed providers do not need special certification. That said, it is still very important to attend an initial training to understand proper technique and best practices. California Skincare Supply offers online training events and other helpful resources for professionals.
Our Top Picks for Nano Infusion Devices
EstheticPro Micropen - Professional Use
The EstheticPro Micropen is a powerful and economical tool that boasts numerous features. Its versatile nature allows professional aestheticians to offer customized skincare solutions.

EstheticPro is the best value micropen on the market. Its robust features and accessible price point are unmatched, making it the perfect tool for all professional estheticians.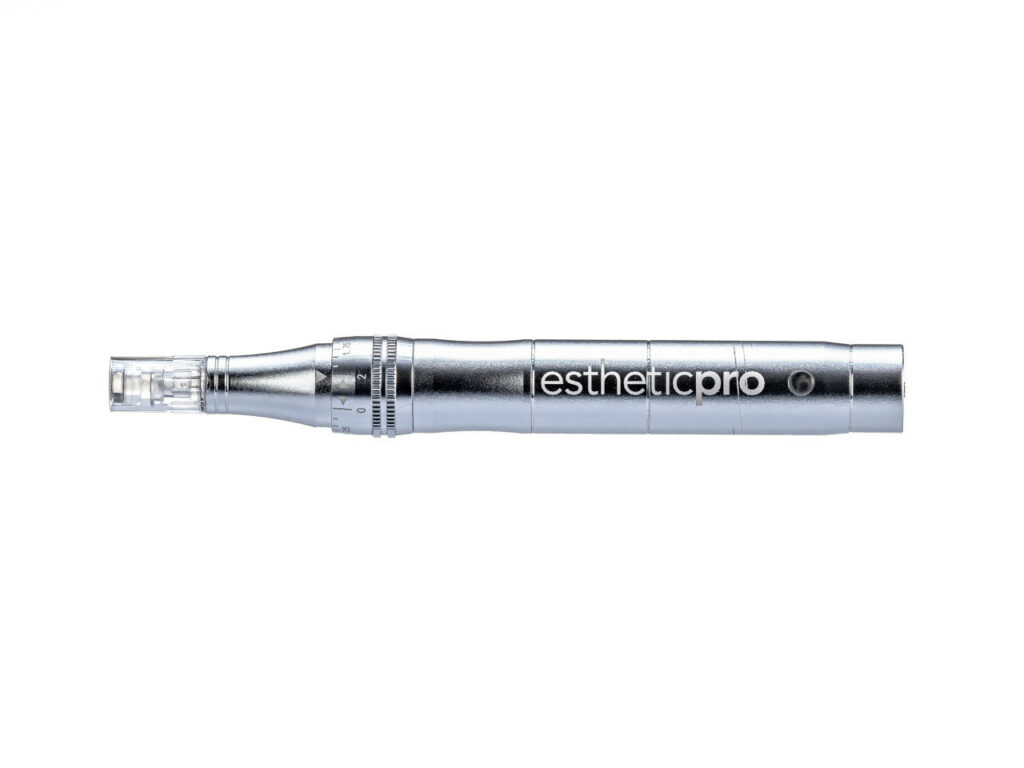 New customers get 10% off their first purchase!

Skin Wand Pro - At-Home Use
This Nano Channeling device is a single depth (0.15 nm) 3-speed retail item that is to be used for targeting stubborn areas such as around the mouth and eye areas.

It can also aid in fading of hyperpigmentation and acne scarring by stimulating collagen production. The Skin Wand Pro creates nanochannels in the skin allowing deeper product penetration and speeding up cellular turnover.

Estheticians can sell this off their retail shelves for at-home use.

New customers get 10% off their first purchase!

HOW can nano infusion be incorporated into your menu and service offerings?
Once you become acquainted with your micropen device, adding nano into your facials is easy. It can be featured as an express service, with just cleansing, serum infusion, and finishing product. It can also be paired with other non-invasive modalities – such as radio frequency, microcurrent, LED light therapy, and ultrasonic – to create longer and more advanced protocols.
As you start to introduce nano infusion to your menu, a great way to get your clients excited about your new offering is with a package of 3-6 treatments, which will ensure that they experience both the immediate and cumulative results. You may also want to offer it as a one-time complimentary add-on for VIP clients who will benefit from adding it to their regularly scheduled facials. Once your clients see firsthand what nano infusion can do for their skin, they'll be likely to re-book and return for future treatments.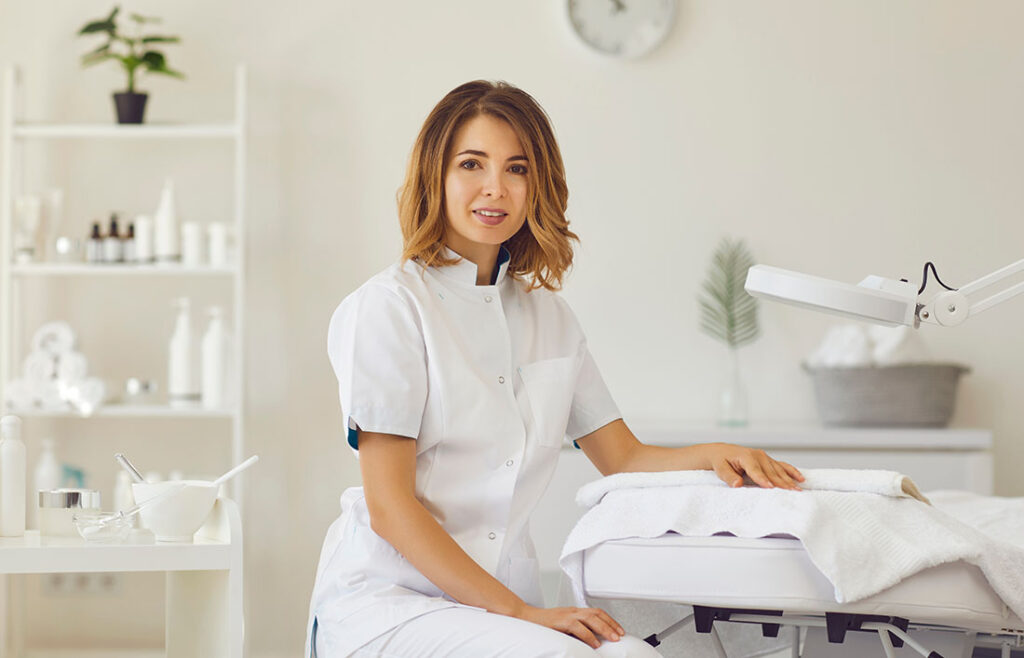 A few notes on at-home treatment and after care
Following a nano infusion facial, no recovery time will be necessary. Even so, you will want to provide your clients with detailed home care instructions, advising them to apply only gentle, nourishing products, and to avoid anything that may compromise results, such as aggressive exfoliation or UV exposure without sun protection, for about one week post-treatment.
For clients interested in over the counter devices, providers will want to take the opportunity to educate clients on the difference between nano infusion and at-home tools such as microneedling rollers.
Although most DIY devices are not able to achieve the same results as a professional treatment, they can be used as a supplement between facials. For this reason, we recommend partnering with your clients to teach them proper technique and point them in the direction of safe, effective tools.
Register Here to Get the Esthetician's Edge
If you're a professional esthetician, dermatologist or cosmetologist, we invite you to join our community by registering on our site today. You will get access to over 40 of the best skincare lines, esthetician equipment, and supplies for professional use and resale – all at wholesale prices! 
Plus, you'll get our special CSS product training so you'll always know how to use and sell skincare products and services like a pro!
And if that's not enough, get 500 Loyalty Points  just for signing up that you can trade for a discount later, as well as a 10% discount coupon to use on your first order! 
It's quick, easy, and free to join.